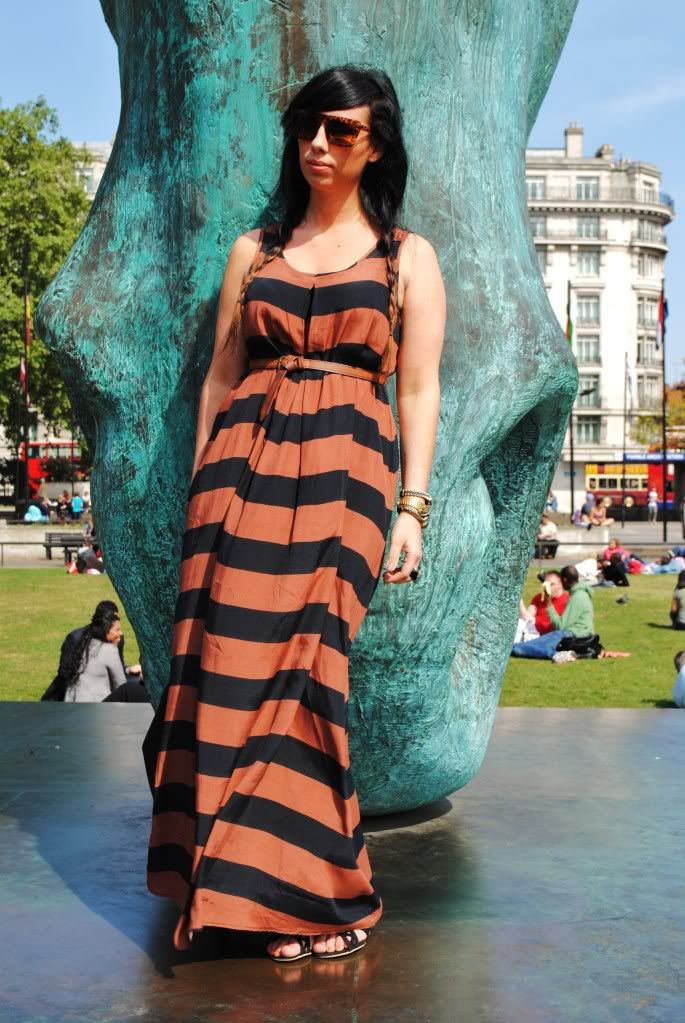 Ph. Rita L.
I was lusting for the
CÉLINE sunglasses for the last couple of months. Unfortunately they are sold out everywhere. Such a surprise as I found almost the some one at a Vintage store at brick lane London. Love my new sunnies. What about you?! London is pretty nice BUT I can't handle the wind, seriously. It's like you are next to the beach...
Wishing you all an amazing Sunday evening.
Love Julia
Jeans Jacket: Zara
Maxi Dress: Primark
Shoes: New Look
Bag: Alexander Wang
Sunnies: Vintage
Bracelet: Balenciaga, Primark (Snake Bracelet)
Follow me on
Facebook, Twitter, Bloglovin' and Fashiolista