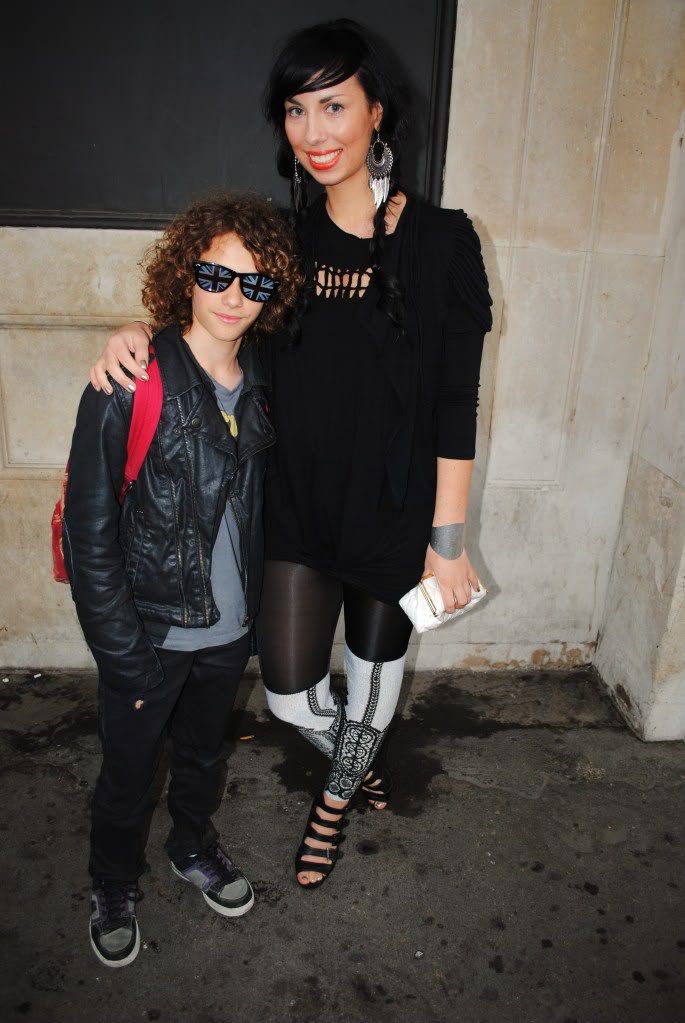 Ph. Kim B.
I spend my day off with the lovely Kim. We had such a good time with lots of espressos, cappuccinos, carrot cakes and girl talks. A shame that she is already leaving London in about 3 weeks.
During our routine blog shooting, one of the cutest little boys ever came over to ask Kim if he could have a picture with her. One of the cutest and best moments.
He went to London for a trip with his class from Paris. After asking us for the picture, the class celebrated him like kind of a hero. Sooo adorable. The kids were screaming and jumping hahha... Of course I have to feature him on my blog.
If he starts that early to flirt with girls, I don't even wanna know what gonna happen when he is a grown up. ;-)
Yesterday, I just bumped into H&M to get me a basic shirt but as always I ended up with everything else than a shirt. I found this gorgeous nail polish color which I adore. It's golden but in the sun it looks like silver.
Imagine this one at the beach... the water, the sand, your skin and that shinny nail polish... a combination to die for.
Jacket: Supertrash
Shirt: Asos
Pants: P Bazic by Public Beware
Shoes: Asos
Bag: Alexander Wang
Cuffs and Earrings: H&M
Nail Polish: H&M
Scarf: Louis Vuitton
Follow me on
Facebook, Twitter, Bloglovin' and Fashiolista