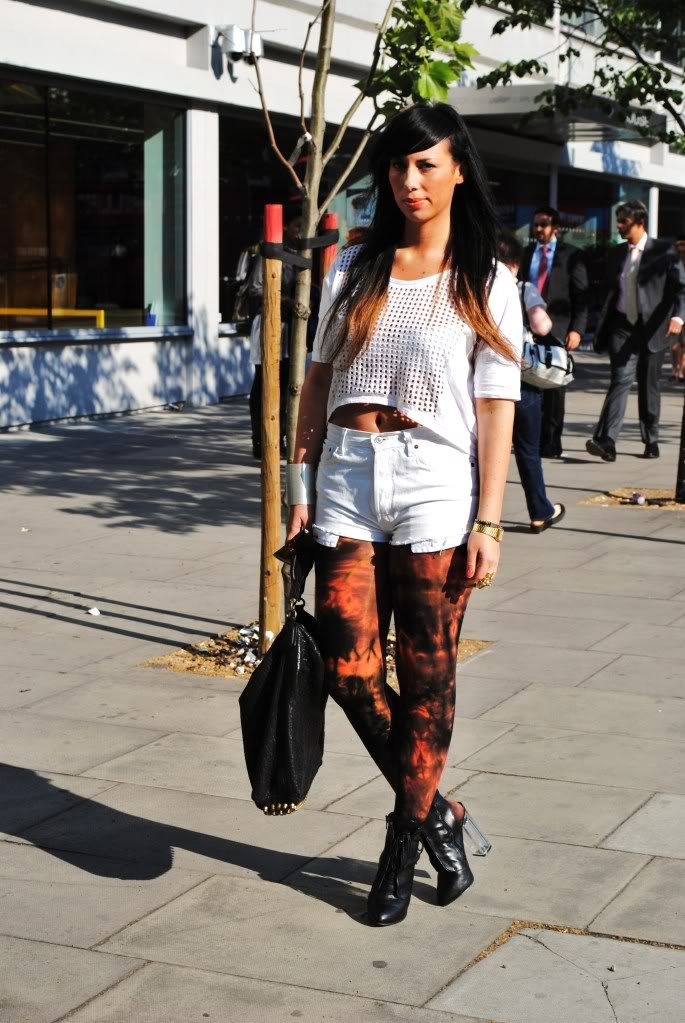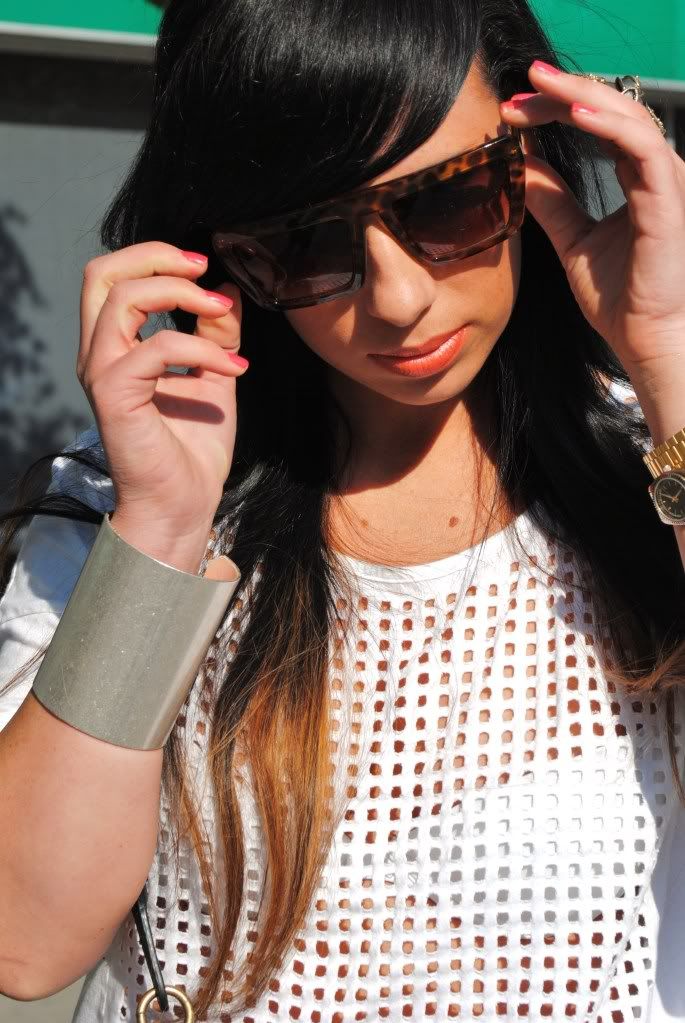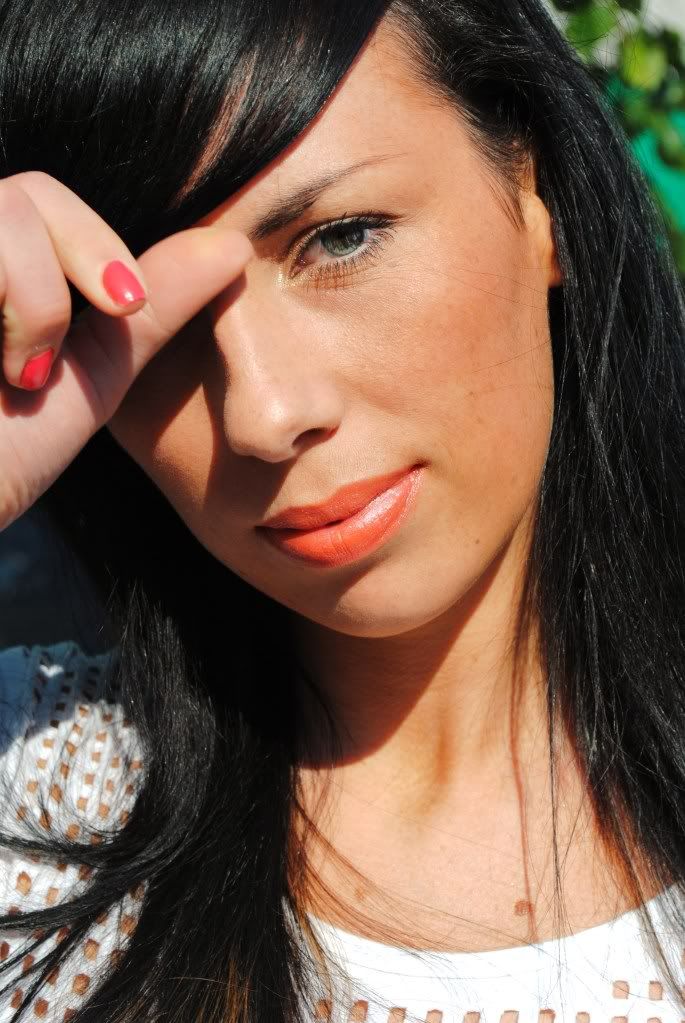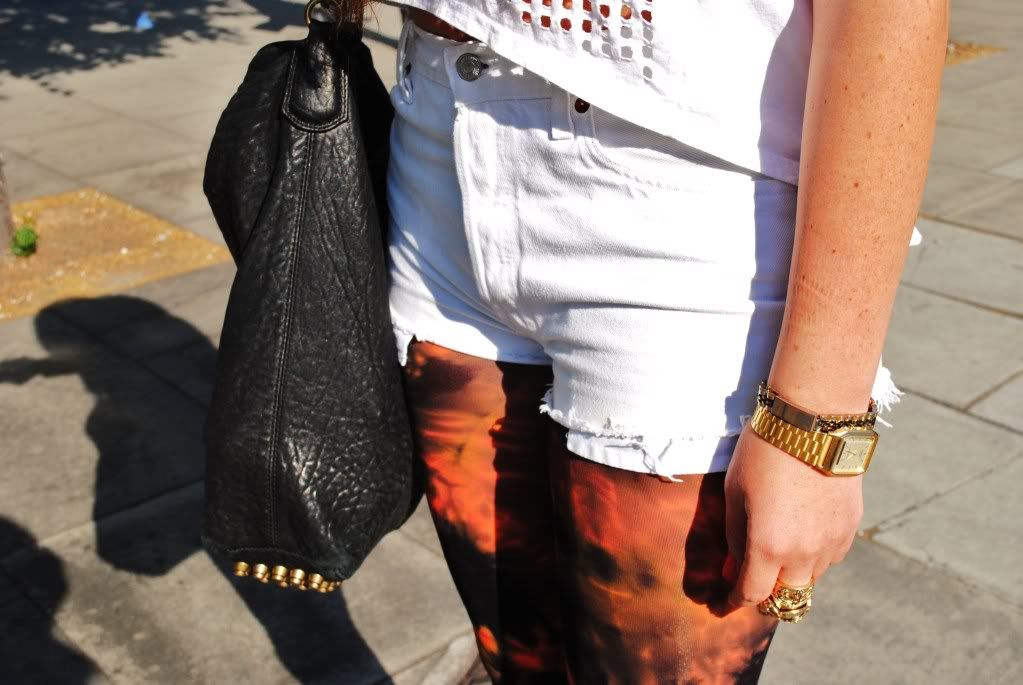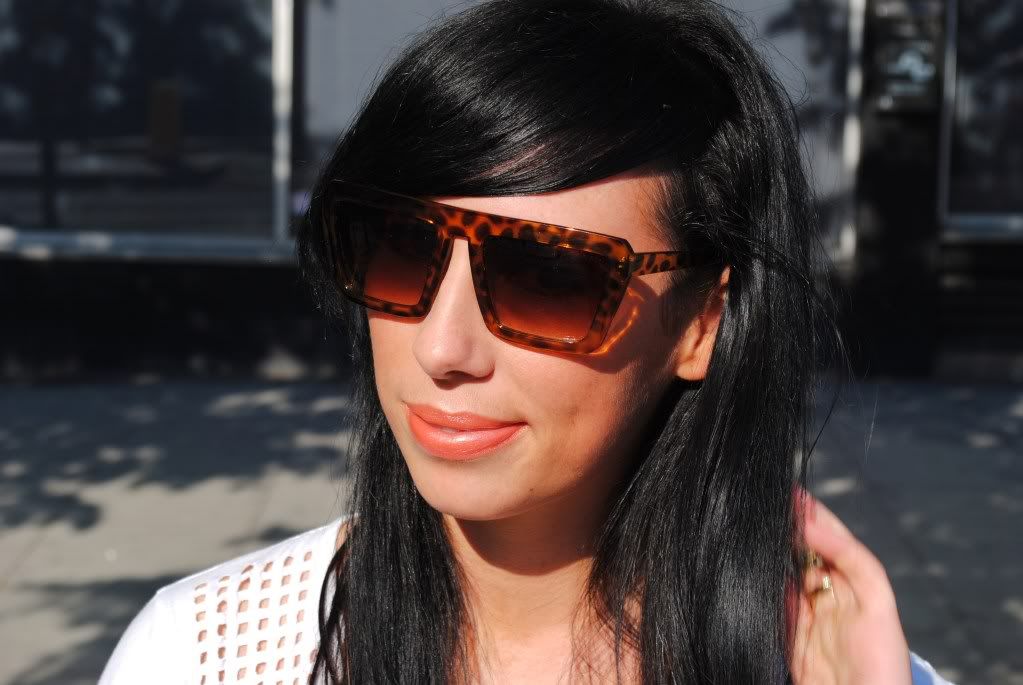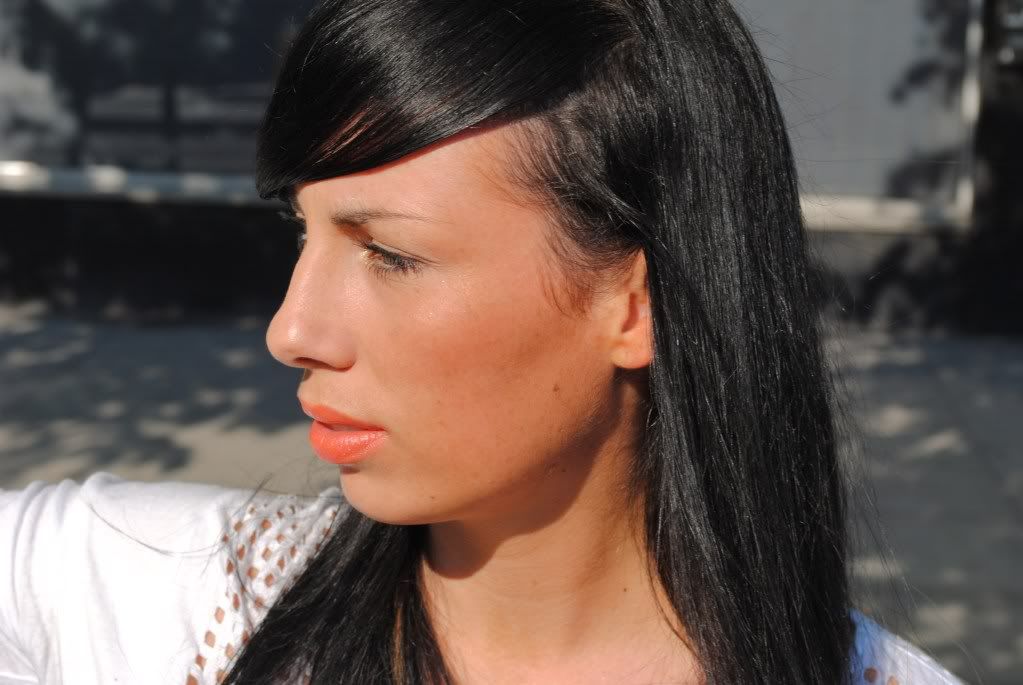 Ph. Elina G.
I am finally publishing the Q&A post. Thanks for all your great feedback and your amazing questions, though.
1. Y
ou have great style. Who/what inspires you and what made you start this blog?
Just answered that exact question in my latest interview with RunningWithHeels.com HERE
That's a hard one… because my style is inspired by so many different things. Of course I catch a lot of inspiration from the runway shows, from other blogs, and people around the world on the streets, but I am also inspired by music, art and the people I love. That's why under my banner you can find the phrase…"We are shaped and fashioned by what we love."
Hmm. about who made me start my blog, that's pretty interesting. Actually my best friend Julia was sending me the link of a huge fashion blog, I started to check out all the big names in the blogosphere. Girls like Rumi from fashiontoast inspired me a lot and at some day I was like..." why not me, as well..." and I just started to create my own blog. First it was just for fun but in the very moment I can't think about a life without my blog.
Over the last months, it has become a huge huge passion and it's growing, what makes me very happy.
2.What's your favorite nail polish color, the one that you could wear all the time?
Hahah, to be honest I am changing my nail polish colors kinda like my underwear... Today I am wearing
an bright orange one from Astor / Fashion Studio Fruity Scent. But as a everyday color, I would go for a nude one.
3. What is your favorite food?
I am a candy addict.... UNFORTUNATELY!! hahah And I love Pizza
.
4. What's your profession? And how has it allowed (helped or hinder?) you to dress in the w
ay that you do?
I graduated my Bachelor of Trade and Commerce, last year. After that I have been living for 4 months in NYC, where I completed an internship at a PR/Marketing agency and spend some weeks at a language school to improve my English, though. At the very moment, I am just working for some promotion companies and expand my being as a freelance blogger. I am moving to London, in about 4 days, where I am going to start my Master of Fashion Brand Management, during the next months.
In my opinion almost every job is hinder you in any way. I just feel completely free when I am having some free time. Because then I can wear what ever I want to... :-)
5. Do you think perhaps that inspiration through other styles and fashion trends is still a means of self expression? You have your own special glam and touch to your looks which works amazing, so do you feel that you are able to do that because it expresses you personally?
Wow, great question,though!!! Yes, absolutely!!! I am not dressing me the way I look to be trendy, cool or to be IN fashion. For me it's a way to express my personality and the way I feel. I started to wear different stuff than other kids back in Primary School. It's just the way I am and I can't think about a life without fancy clothes hahaha... It's soo much fun and it takes me only like 5 minutes to choose what I am gonna wear each day. :-)
6. I know that you are traveling a lot to Lisboa. Do you have family in Portugal? Or just friends?
Yeahhh, I am in LOVE with Lisboa!! I don't have family over there but my friends from Lisboa feel like kind of my family. I have met the kindest and greatest people over there, such a blessing to have them in my life.
7. I'd probably ask what kind of camera you use, seeing that your photos are high quality.
Hahah my beloved friends gave me the Nikon D3000 as a gift, before I was moving to NYC. It's pretty easy to handle it and the quality is good.
8. I was wondering..where all have you lived? You seem to have so many friends all over?
That's a great question, though. Well, to start from the very beginning. I have been born in Tanzania/Africa.
In the age of 4, my parents moved to Germany where I have been living till the age of 23... I used to live in New York for some months, where I actually made friends from all around the world. I also have a VERY STRONG connection to Portugal and London. Some close friends are living in Lisboa. I also have some good friends in Paris. So as you said, my friends are pretty much all around the globe and I am enjoying it to the fullest... :-)
9. Why you chose the name "Geeks nd Fashion"?
Just answered that exact question in my latest interview with RunningWithHeels.com HERE
It's not a huge secret that I am into Fashion, I love it to pieces. Having a blog is a nice way to share my passion and to inspire other people all over the world. Having a blog is fun, but there is also a lot of hard work behind it. Networking has become a huge part of my life. People who spend a lot of time on their computers are called "nerds" or "geeks", so I thought it would be a funny and tricky way to combine both worlds. And there we go… "GeeksndFashion" was born.
Laser Cut Shirt: Topshop (bought in NYC)
White Shorts: Levi's Vintage
Tights: Topshop
Shoes: Asos
Bag: Alexander Wang
Sunnies: Vintage
Ring: Topshop
Follow me on
Facebook, Twitter, Bloglovin' and Fashiolista