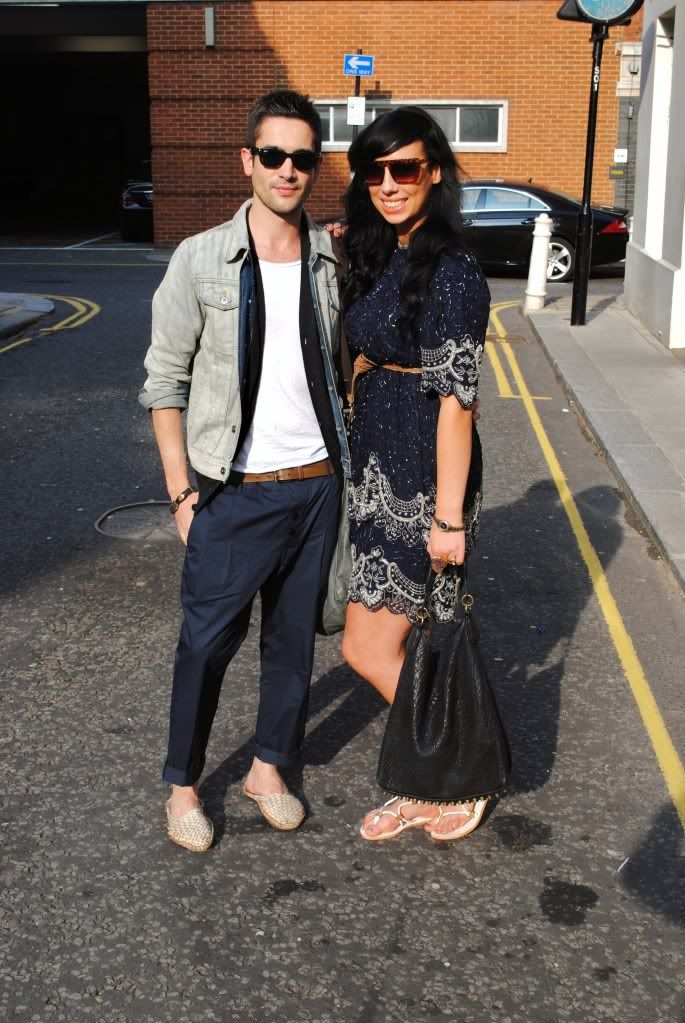 Ph. Luca S.
The whole Marni staff was out on a mission. The mission called "having drinks and chips" at Soho - White Horse. Such a cool location for some after work / pre weekend drinks. Actually the people in London are starting their weekends on Thursdays, I better should get used to it.
And here we go, you can see quite a lot of my colleagues from Marni. Such a lovely group.
Ohh and I just bumped into Gareth...Soo funny, these things always happen to me. I mean London is a huge place and I just new him for like 2 weeks but we met randomly at Soho. Same thing in New York, I always randomly bumped into people all over the place. I like those moments, though.
Today I wore one of my favorite Vintages pieces, ever. I bought this dress last year in New York and it even looks way better in live. The fabric and the pearls are just out of this world. It's actually one of those pieces which gonna remind me forever of the time in NYC. Best time so far and I am missing my friends and the vibe over there so much. Lots of love to Jane, Remy and Sara. Miss you guys!!!
Dress: Vintage - bought in NYC
Bag: Alexander Wang - Darcy
Ring: Yves Saint Laurent, Evol Heist, H&M
Shoes: Primark
Sunnies: Celine inspired - Vintage


Follow me on
Facebook, Twitter, Bloglovin' and Fashiolista