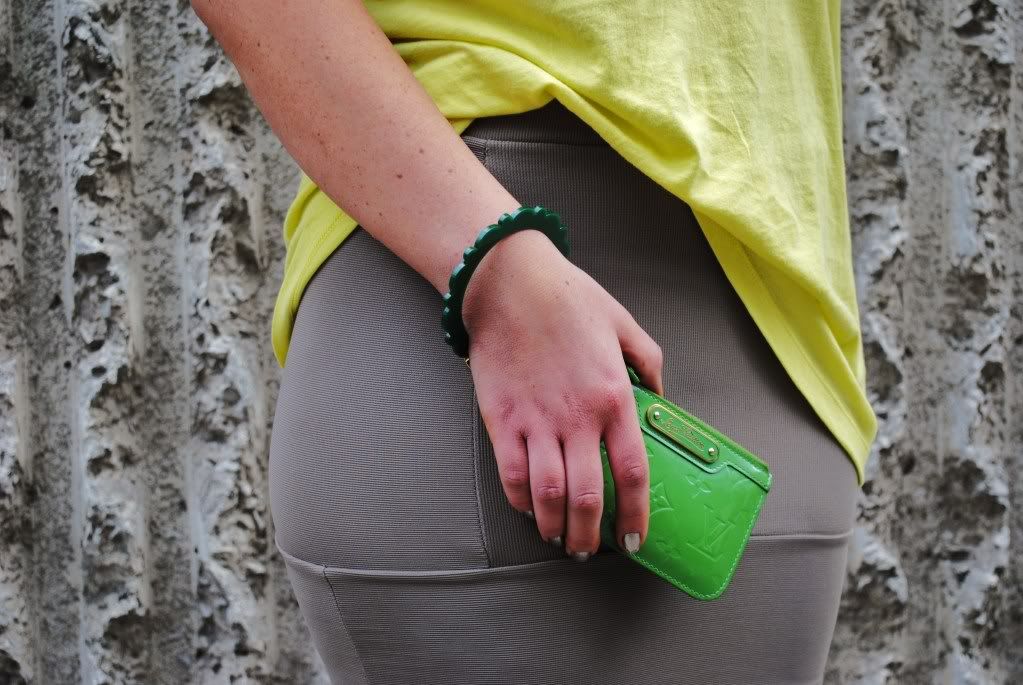 Last night, we had a small farewell party for Irene at Soho London. It was a pleasure to get to know you and to work with you at Marni. I love you, babe.
I am obsessed with neon colors like yellow or green combined with grey. That's why I choose this outfit today, which is kind of simple but still eye catching.
Thanks God, that the riots in London are becoming more rare and the whole situation seems to calm down.
Wishing all of you a great weekend!
Neon Shirt: H&M
Tube Skirt: H&M
Purse: Louis Vuitton
Shoes: Steve Madden