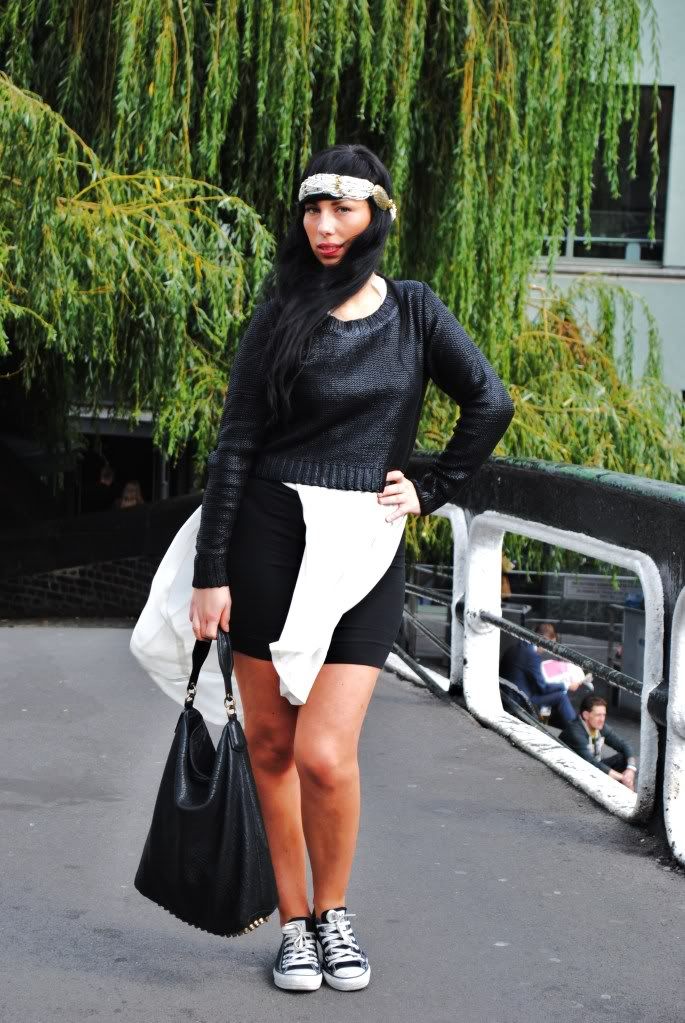 Have a look at my new treasure, have a look at my new ring. I am so in love with my new ring which I bought at Camden Market, today. I am going back to this place, soon very soon... since I can find gorgeous pieces over there.
I cannot believe that I missed the Big Sean show last night in London. And at that moment when my friend called me telling me that Kanye West showed up, too. Well, I don't have to mention how upset I felt.
But it's a new day and it's over. Cannot change it anymore but I wish I would have went over. I just stayed at home for a silly random reason.
Hope your start into the new week was better than mine.
Jumper: H&M
Sheer Tunic: H&M
Bag: Alexander Wang Darcy
Ring: bought at Camden Market
Headband: Vintage necklace