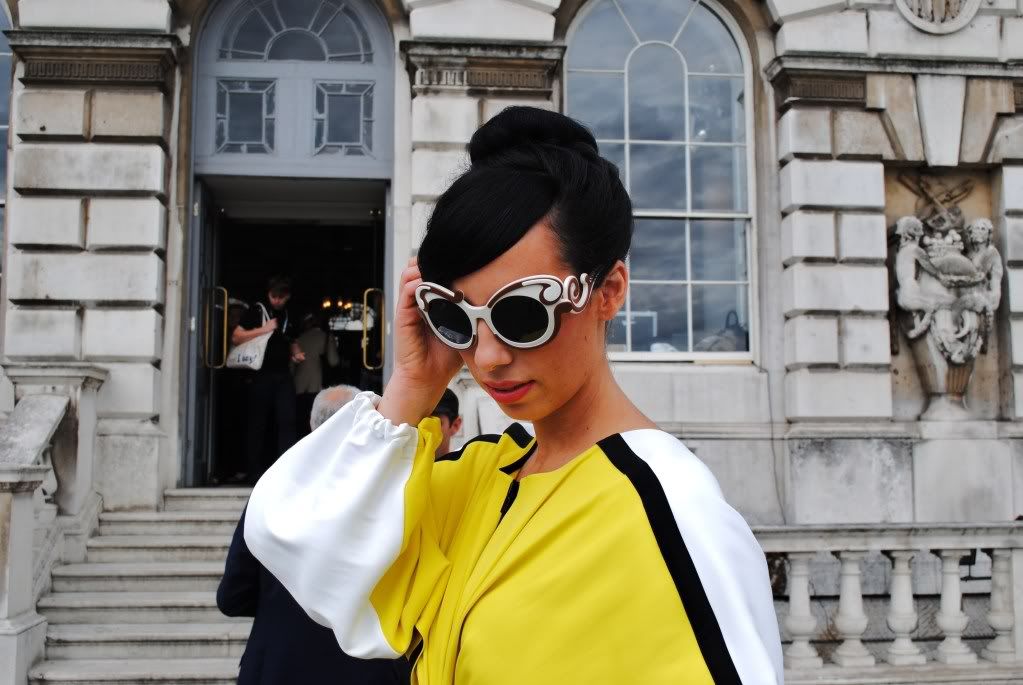 Ph. Riku
Here we go, it's
the first day
of
London Fashion Week SS12
.
Everyone is treating me so
kind
and
supportive
. Thank you so much!
To each and all of you guys. Unfortunately it's the only day I can join the LFW because I am working the other days but well, I am happy with what I got.
I have
no words for this day
. I am still too
overwhelmed
.
I met
tonnes of fabulous people
like
Caroline from

Stockholm Street Style
, many other
great blogger
,
journalists
,
models
,
celebrities
and
tonnes of other inspiring persons
. Still cannot believe that this really happened. I also had the opportunity to see the amazing
show
of
Basso & Brooke
since
they invited me
and gave me a place in the second row. Thank you so much. The
SS12 collection
is beautiful. Bright colours - nice shapes - high quality fabrics and all in all just gorgeous. Now I am going to jump in my bed because I am super super exhausted. Running around London in 5 inch heels for almost 10 hours isn't that relaxing ;-)
Later skaters...
Coat: Marni
Shoes: Yves Saint Laurent
Sunnies: Prada
Clutch: H&M
Pants: Zara