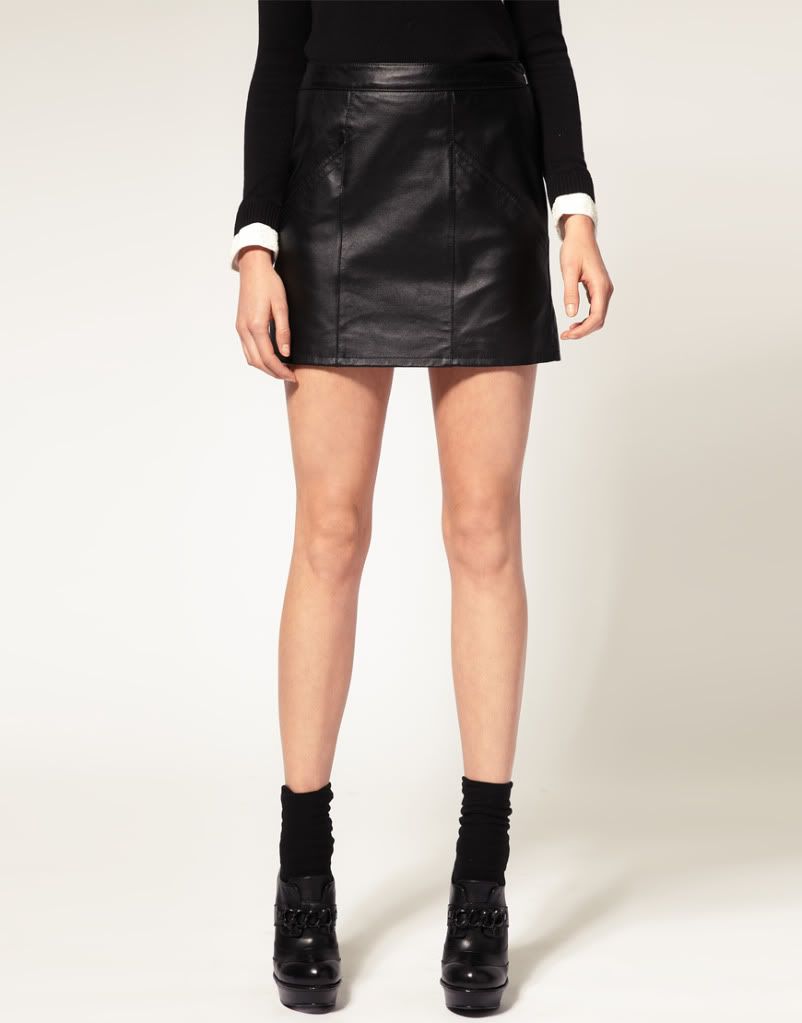 Ph. via
Asos
Sometimes a
personal style blog
seems to be all about having the
latest trend pieces
,
never
to wear an item
more than once
and to
purchase clothes
as it's your job.
Otherwise a blog could get boring
because readers might want to see new outfits and new items, every single day. For me that's absolutely not what a
personal blog
should represent or stand for. It's more about
being creative
and
creating new looks
with almost the same items or at least not necessary with something new everyday. That's why I thought about a
great experiment
. I want to show you, that you can even
wear ONE item
, for
one week
and it will be
by far not boring
.
Therefore I've choose a
leather skirt
from Asos. I was focusing on a
100% real leather skirt
which I found at Asos. I also love the
two pockets
which you can find in the front.
The
price for the skirt is £65 or €85
.
I will try to make a
new outfit
everyday for one week. All I want to show you is that you don't necessary need
tonnes and tonnes of clothes
to
make a blog interesting
.
I hope you will be a part on
my journey
and lets see how the experiment ends...