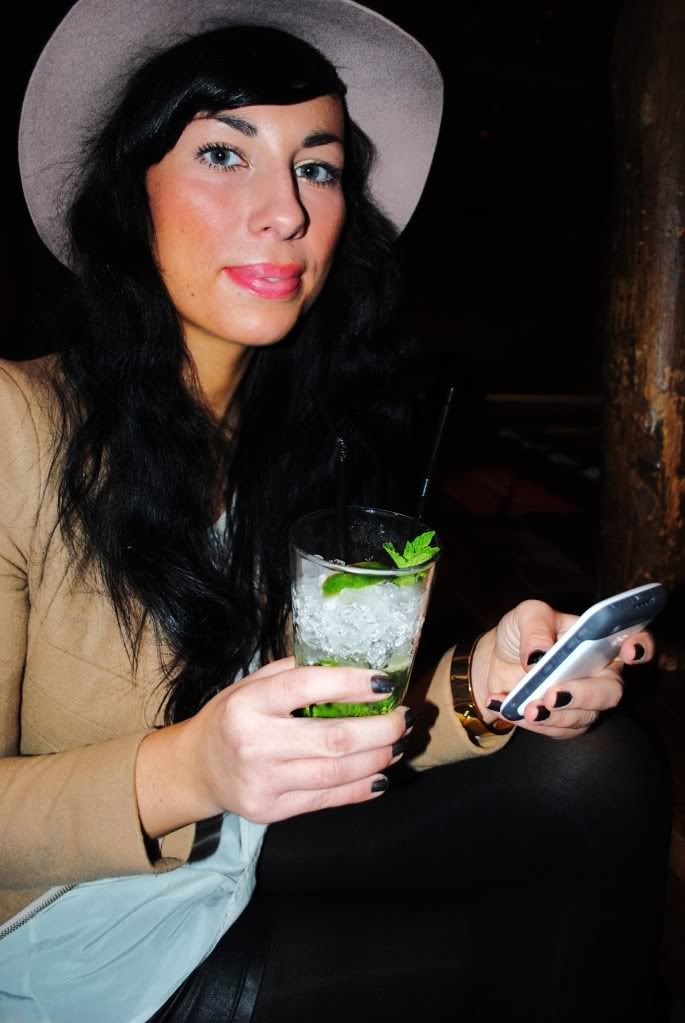 Ph. Tonia M.
OK, I really have the feeling that my blog is recently becoming kind of a
guide for bars in London
, though.
Which means I am hanging around in Pubs and Bars, a lot. Fair enough but that's probably the
influence of
the British culture
. And I have to say, I quite like it. So if you fancy a
REALLY strong drink
, a drink in TEXAS style, here is the address...
Texas Embassy
1 Cockspur St
London SW1Y 5DL
020 7925 0077
Jacket: Modekungen
Silk Top: 3.1 Phillip Lim
Leather Shorts: F21
Shoes: Zara
Hat: Topshop
Bag: Alexander Wang
Cuff: Celine inspired - H&M
Nail Polish: Chanel - Black Pearl