Tuesday, December 27, 2011
Monday, December 26, 2011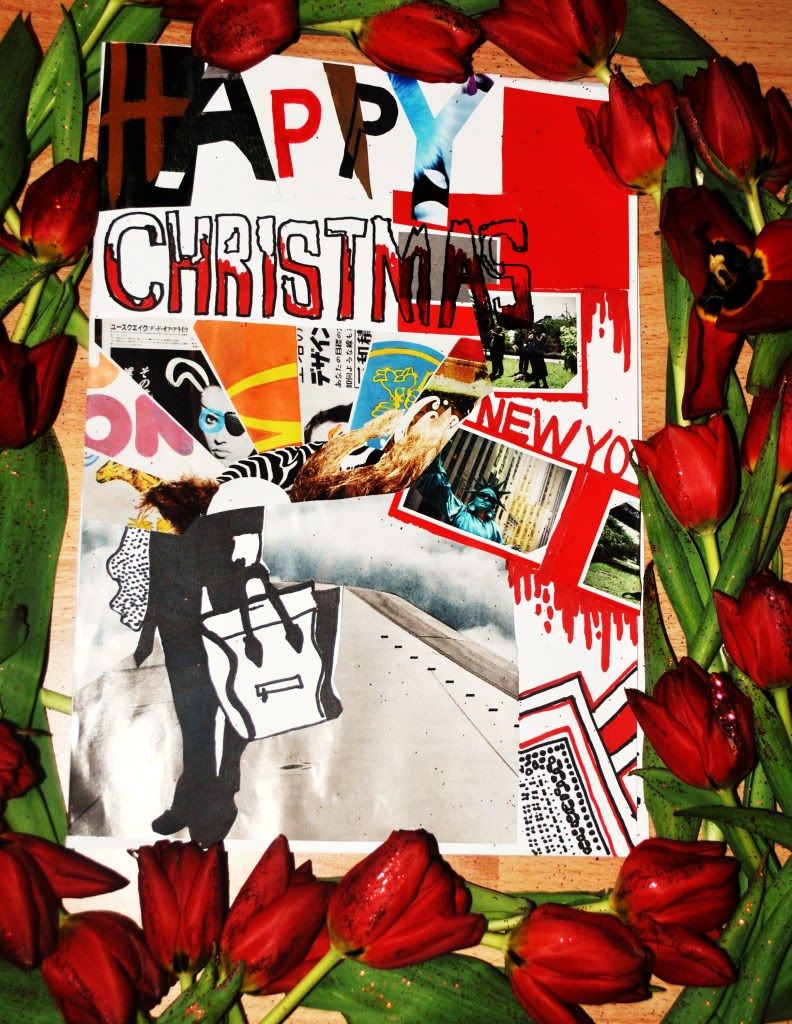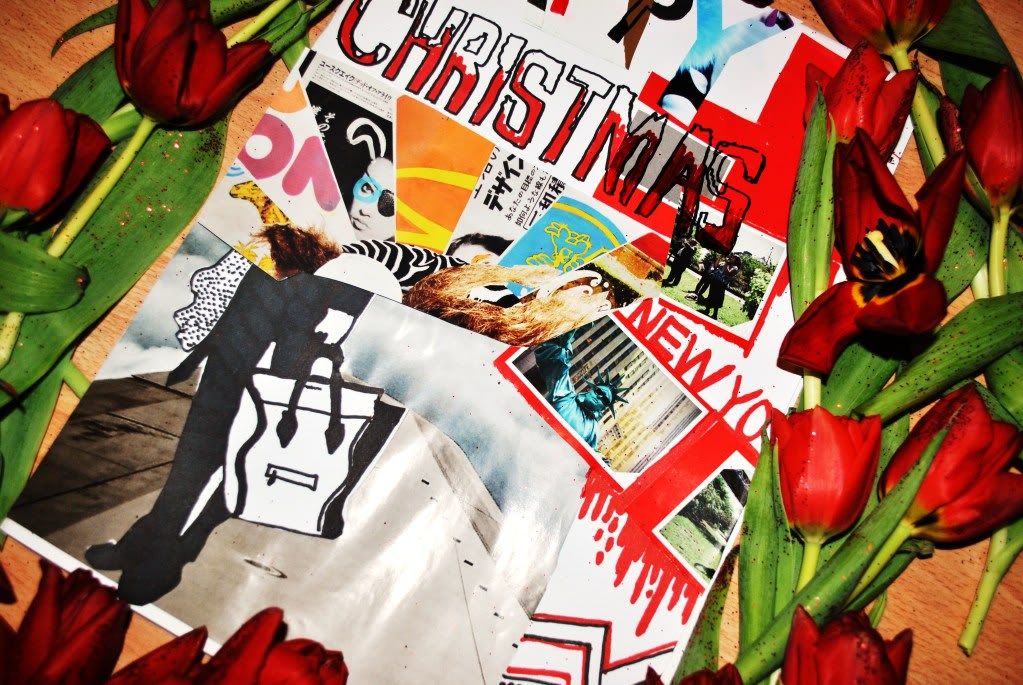 Ph. Me
I just came back from my
trip to Germany
.
Hello London
...
Since it's
Christmas
, we all love gifts, especially those from our beloved ones.
But the
best presents
of all are those which are
personal
and you can see that the
person but all his
heart
in it. Well, that's what's making a
present special
for me.
My boyfriend made this
beautiful Christmas
card
for me. Everything on this card (btw the card is
HUGE), everything is sooo me. From the fact that he put
New York
on it to something
Celine ish..
Someone cleary knows me well. And this was waiting for me, on my desk, when I came back home.
I hope you all got one of those
special gifts
which puts such a
big smile
on your face as mine did.
Thank you Andy!!
Saturday, December 24, 2011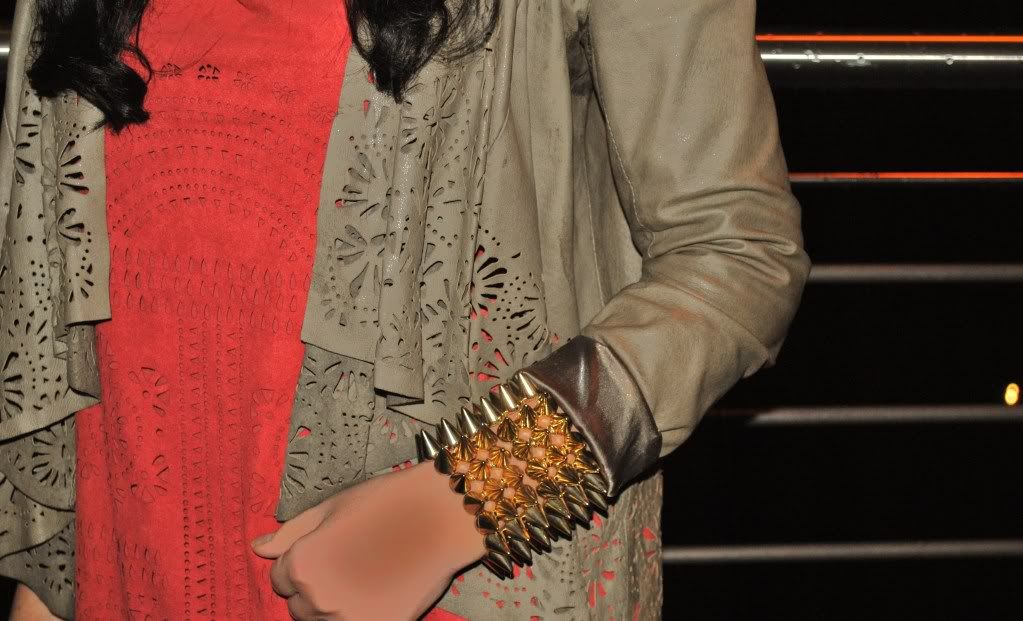 I am back in
Germany
to spend
Christmas Eve
with my family. I am already on my way back home to
London
tomorrow afternoon. I tried to see all my
beloved ones
, had a
cruise around
with my car and had lots of
amazing German food
. There was literally no time to blog. I leave you with a
detail
of my
outfit
yesterday when I went to the cinema with my mom.
Merry Christmas to all of you.
This is my wish for you: Comfort on difficult days, smiles when sadness intrudes, rainbows to follow the clouds, laughter to kiss your lips, sunsets to warm your heart, hugs when spirits sag, beauty for your eyes to see, friendships to brighten your being, faith so that you can believe, confidence for when you doubt, courage to know yourself, patience to accept the truth, Love to complete your life.
Leather Jacket: Asos BLACK
Leather Dress: H&M
Cuffs: bought in New York
Wednesday, December 21, 2011
Ph. Mantas G.
It's getting pretty
cold
, it's getting pretty close to
Christmas Day
and it's getting even closer to my
flight
back home
to
Germany
. Cannot wait to see my
family
and my
best friends
.
How are you going to spend your
Christmas
?
Faux Leather Jacket: Nelly
Oversize Cardigan: Rick Owens inspired by Asos
Dress: Asos
Shoes: Asos
Bag: Alexander Wang
Snood: Asos
Bracelete: Balenciaga, Asos
Monday, December 19, 2011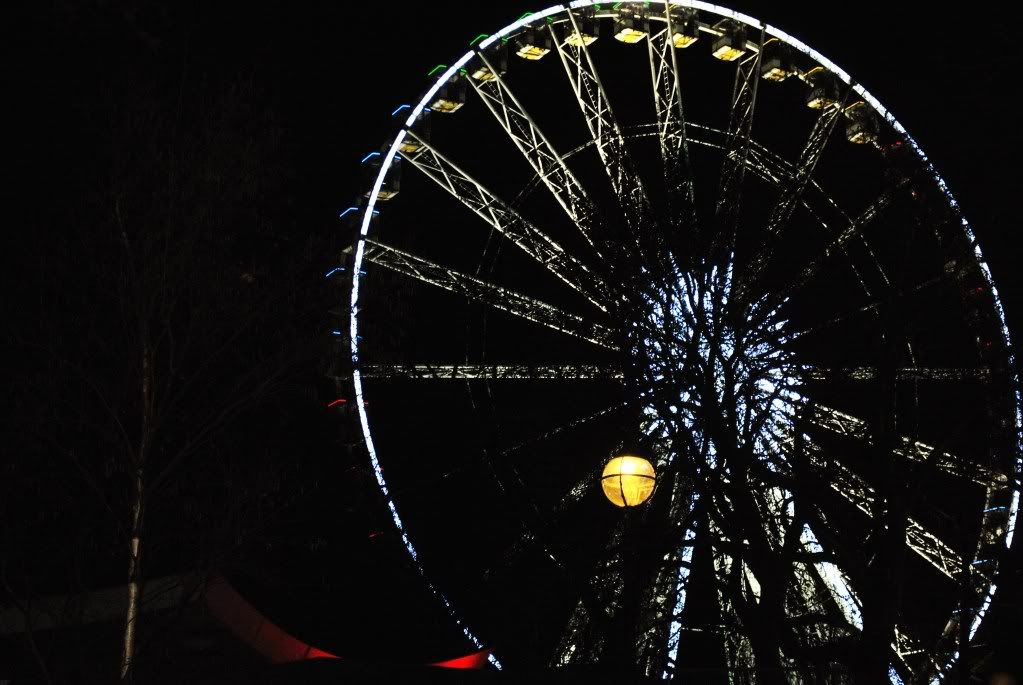 Ph. Andy W.
Let's jump in your
coziest clothes
and spend your
Sunday evening
at an
amusement park
.
That's what we literally did. Tonnes of
yummy food
,
Christmas atmosphere
and
laughs
. Thanks
London
for entertaining us.
Good night my loves.
Me
Coat: Patrizia Pepe
Chunky Jumper: Nowhere
Jeans: Craemer Tricot
Shoes: Zara
Bag: Alexander Wang
Scarf: Louis Vuitton
Hat: H&M

Andy
Sleeveless Hoodie: Christopher Kane
Shirt: Topman
T-Shirt: Christopher Kane
Biker Sweat Pants: Balmain
Shoes: Common Projects
Messenger Bag: Comme des Garcons
Snood: H&M
Sunday, December 18, 2011
Credits:
http://www.alexcudby.com/
So here we go... A sneak peak of look three of my shooting which I had two weeks, ago.
It's probably my favorite look. Any thoughts?
Friday, December 16, 2011


Ahhww, sweet memories all over. This day was EPIC.
A friend of mine just sent me this video of LFW in which you can
see me. Check it out, I am loving it.
I am appearing at 2:44 min.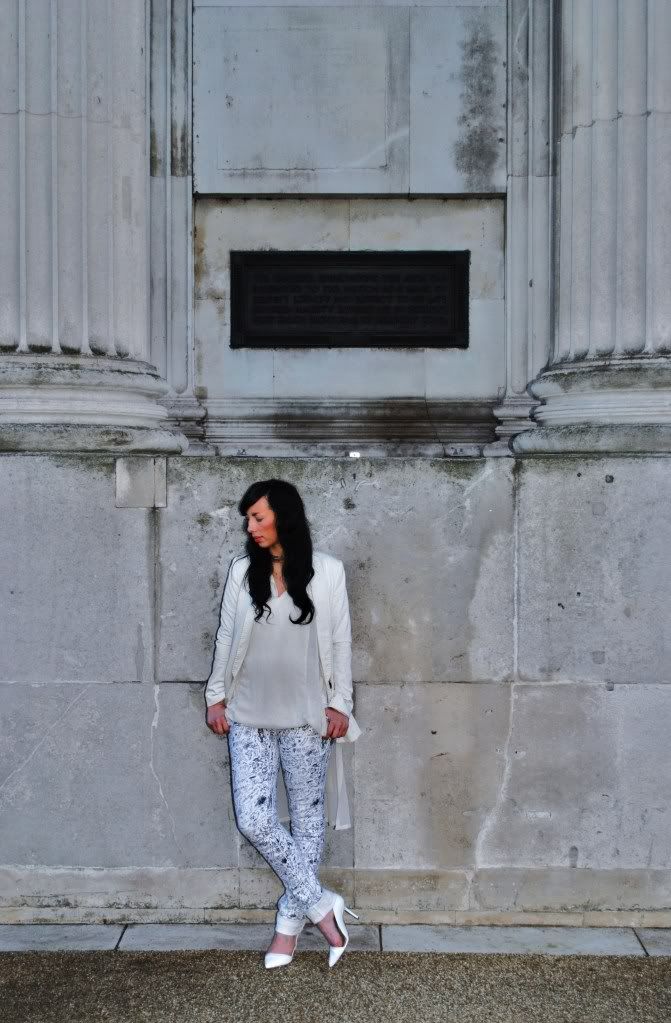 Ph. Andy W.
Hyde Park Corner
one of the most beautifulest places in
London
, though.
I can see me chilling there in the
summer
a lot.
All white
, still one of my
favorite looks
even during the
winter season
. For me it's always a win to wear
all white
. What do you think?
Blazer: H&M Trend
Sheer Top: H&M Trend
Pants: Isabel Marant
Shoes: Zara
Choker: Nelly
Ph. Andy W.
Wow, first snow in London. It's getting quite rough to do a proper blog shooting since the cold, the wind and the light isn't really supportive. But we try the make the best of what we got, right!
Had a beautiful day off together with my baby. We were wandering through London... Winter Wonderland,
Hyde Park Corner, Leicester Square, Knighstbridge just to name a view and we made our way to Dover Street Market which is by far one of my favorite concept stores. The Celine corner at Dover is impressive. I literally added like 5 new pieces to my wish list. Wishing you all a banging weekend my dears.

Fur Jacket: Vintage (bought in NYC)
Dress: Asos
Shoes: Asos
Hat: Topshop
Rings: Camden Market, H&M
Necklace: Forever 21
Wednesday, December 14, 2011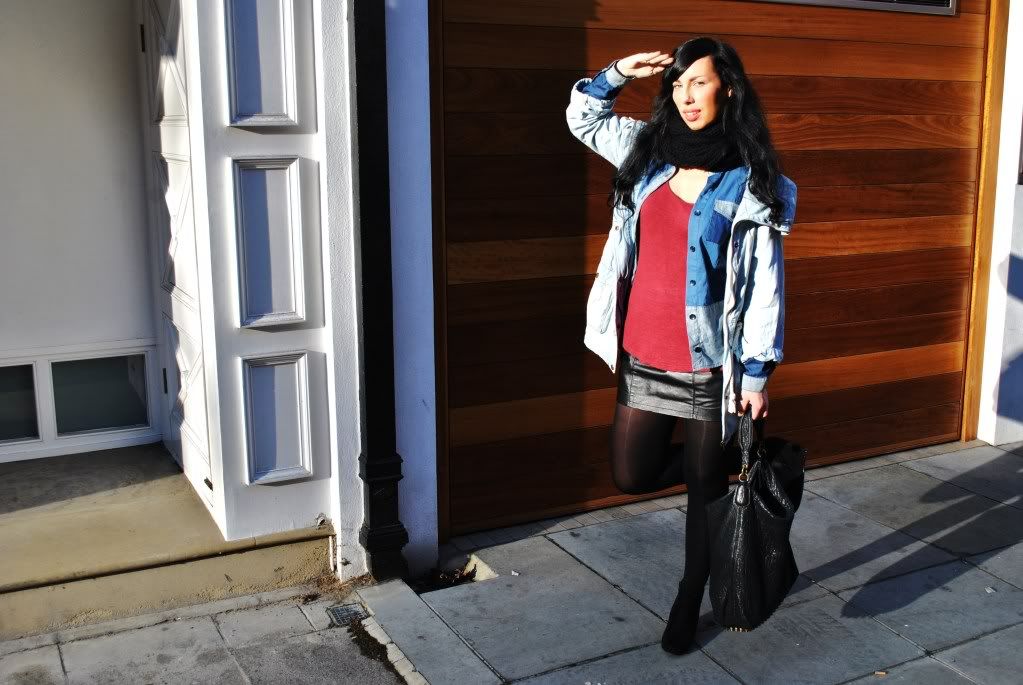 Ph. Mantas G.
Lucky me... It was such a cloudy and rainy day, quite hard to believe by sharing those pictures.
I caught the
perfect moment
. The only 10 min of proper
sunshine in London
. Oh Lordy....
Denim on Denim
an obsession of mine and still this
Celine inspired denim shirt
, tho.
Denim Coat: Primark
Denim Shirt: Celine inspired by Asos
Burgundy Top: H&M
Bag: Alexander Wang - Darcy
Shoes: Asos
Snood: Asos
Tuesday, December 13, 2011
Sunday, December 11, 2011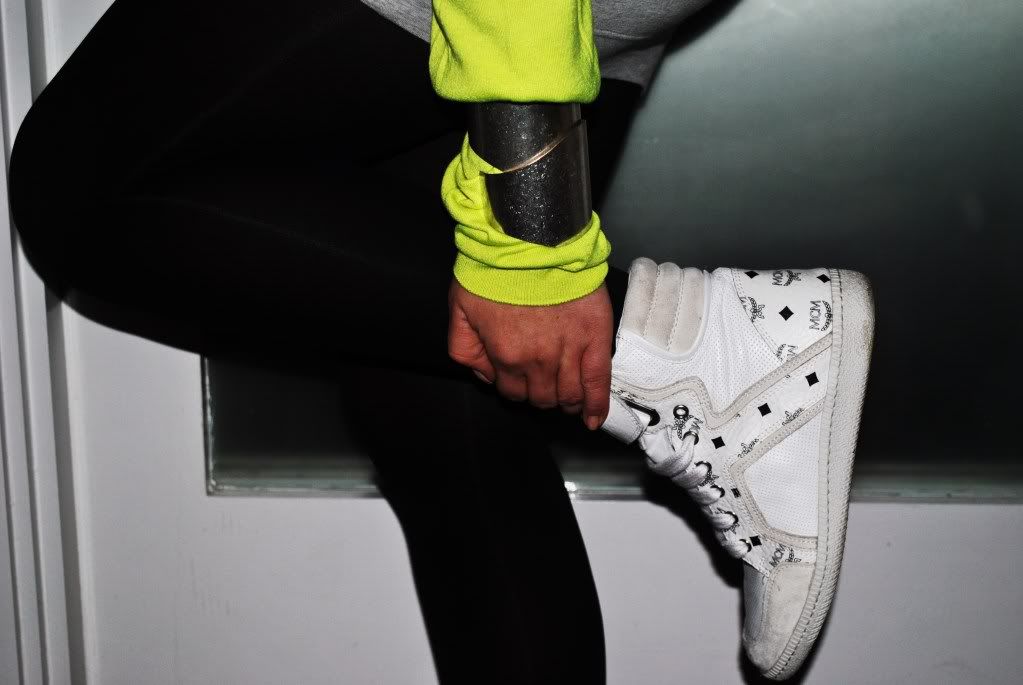 Ph. Mantas G.
It's all about the
details of a look
. Even a fabric can change the whole look. This
Christopher Kane neon
jumper
is heaven on your skin, a mix of
silk
and
cashmere
. Such an
amazing colour
and so cozy. This jumper definitely owes his own post.
Neon Cashmere/Silk Jumper: Christopher Kane
Necklace: Marni, COS
Shoes: Michalsky x MCM -Urban Nomad Limited Edition
Cuffs: H&M
Tube Skirt: H&M
Saturday, December 10, 2011
Ph. Mantas G.
What a year... Moving from New York back to Germany and now I am based in London.
I met people all over the world who changed my life to the better and I lost many people who meant a lot to me. I barely see my family and best friends anymore but that's all for a reason.
I am not on this earth to live a boring life without any passion. I am living my dreams and I am willing to fight for it. I have been to Lisbon, Paris, Ibiza, Germany and New York this year, always on the hunt to find myself and to find my freedom. It's still a long journey. But I am blessed to be surrounded by the best and I am blessed that god gave me all this drive. It has been a life changing kinda year and it did let me grow, a lot.
MERRY CHRISTMAS to everyone. Stay positive ♥
Cashmere Cardigan: Christopher Kane
Faux Leather Shorts: Forever 21
Shoes: Marni
Bag: Alexander Wang
Hat: Topshop
Bracelets: Balenciaga, Vintage, H&M, Asos
Snood: Asos
Watch: Casio