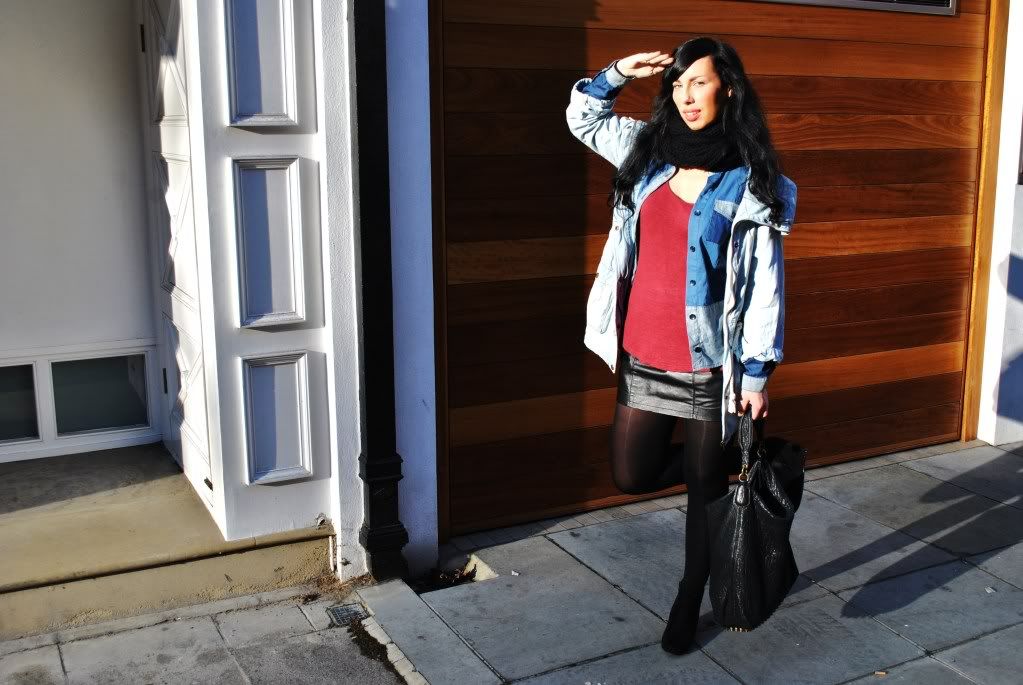 Ph. Mantas G.
Lucky me... It was such a cloudy and rainy day, quite hard to believe by sharing those pictures.
I caught the
perfect moment
. The only 10 min of proper
sunshine in London
. Oh Lordy....
Denim on Denim
an obsession of mine and still this
Celine inspired denim shirt
, tho.
Denim Coat: Primark
Denim Shirt: Celine inspired by Asos
Burgundy Top: H&M
Bag: Alexander Wang - Darcy
Shoes: Asos
Snood: Asos