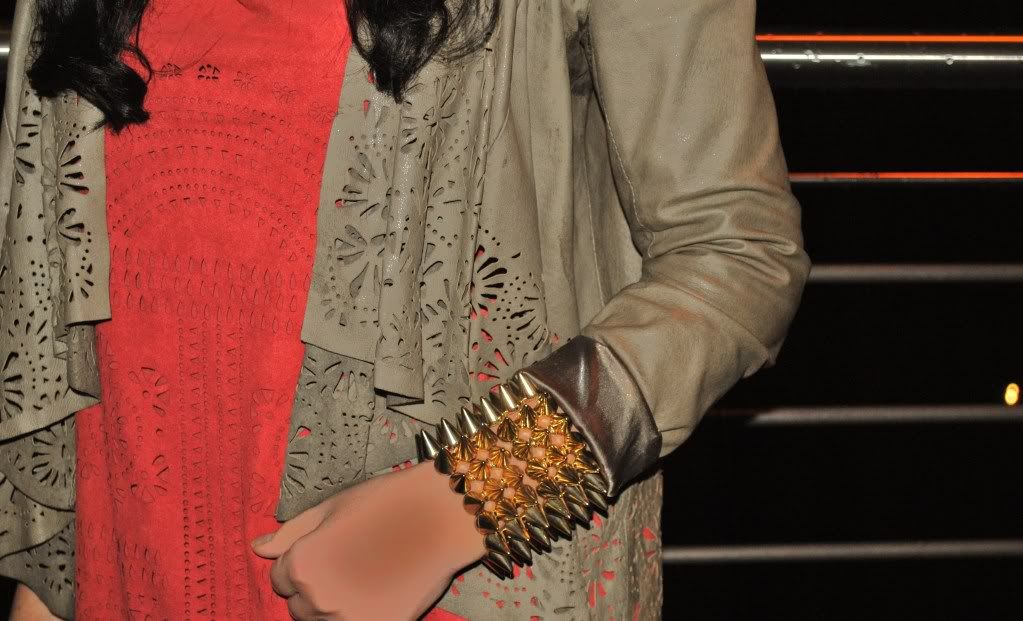 I am back in
Germany
to spend
Christmas Eve
with my family. I am already on my way back home to
London
tomorrow afternoon. I tried to see all my
beloved ones
, had a
cruise around
with my car and had lots of
amazing German food
. There was literally no time to blog. I leave you with a
detail
of my
outfit
yesterday when I went to the cinema with my mom.
Merry Christmas to all of you.
This is my wish for you: Comfort on difficult days, smiles when sadness intrudes, rainbows to follow the clouds, laughter to kiss your lips, sunsets to warm your heart, hugs when spirits sag, beauty for your eyes to see, friendships to brighten your being, faith so that you can believe, confidence for when you doubt, courage to know yourself, patience to accept the truth, Love to complete your life.
Leather Jacket: Asos BLACK
Leather Dress: H&M
Cuffs: bought in New York