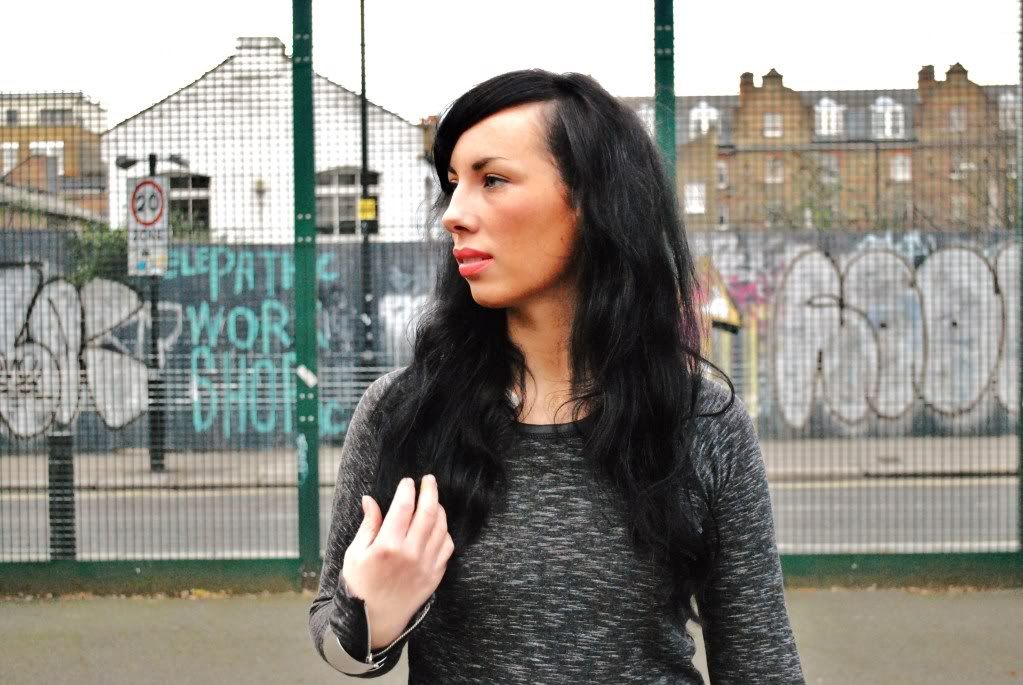 Ph. Coral Garrett
This day started wonderful. I got shoot by the
Streetstyle photographer Coral Garrett
who
was raised and born in
Barcelona
and finally moved over to London to work even harder on his
career as a photographer
. The link and the pictures of the actual
Streetstyle website
will be
out there in about a months. I am super excited to see the result and all the other beautiful pictures of
interesting people walking on London's streets.
I have chosen kind of a
minimalistic look
with lots of great
details
. The
leather zips
at the sleeves
of my shirt, the
extra large silver cuffs
on both sides on my arms, the
leather collar
and the
bright orange Aqua Clutch
(without I cannot live at the moment, it gives every outfit something
special and in my opinion the orange works with almost everything) gives my look what I wanted it to be.
Minimalistic but with many details going on.
I am really into this look at the very moment.
What about you? What's your current mood in terms of fashion?
Shirt with leather details: Zara
Leather Skirt: Asos
Sheer Top: H&M Trend
Aqua Clutch: Christopher Kane
Shoes: Givenchy inspired by Aldo
Cuffs: H&M