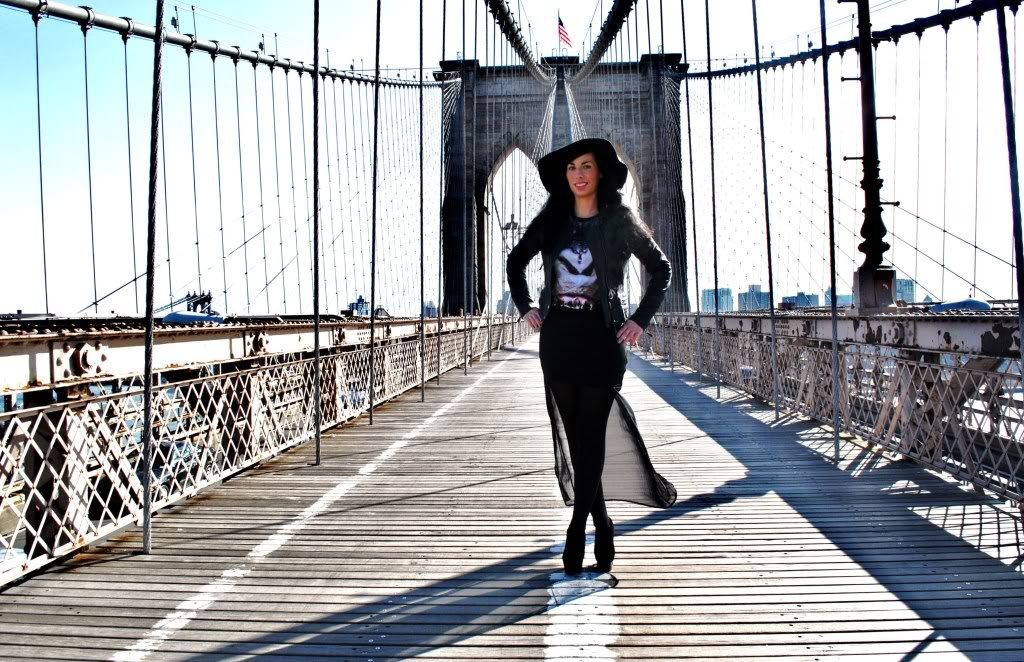 Ph. Andy W.
WOW...
I can't even describe by any words, how
amazing
it feels to be
back in New York
.
The moment when we
touched the ground at JFK
, I went quite
emotional
. I have to admit
that I
shared some tears
-
clearly tears of happiness
.
Our very first day was just
perfect
. Perfect in every single way.
We started the day with a walk over the
Brooklyn Bridge
, it's actually the third time I was
crossing it but it's always inspiring and it always will be. The weather is at it's sweetest.
Followed by the
best brunch
I had in a while at
Max Brenner / Union Square
.
We made our way to
Soho
where we found some great
Vintage Designer Boutiques
which I haven't seen before. I got photographed and got a video shot of me by a
Street Style
Team
which is always an honor and really exciting.
We went to a
Damien Hirst
and a
pop art exhibition
which my boyfriend absolutely adores.
And finally we had an awesome dinner with friends while watching the
Super Bowl
and as you might all already know,
THE NEW YORK GIANTS
won. This means there will
be a
massive parade
this week. Can't wait...
Everything is just beautiful and I am so overwhelmed and the happiest person to be back
in New York, the place which always puts so much freedom into my soul.
T-Shirt: my boyfriend's - Christopher Kane
Skirt: Zara
Heels: Yves Saint Laurent
Glitter Chelsea Boots: Topshop - Giuseppe Zanotti inspired
Bag: Alexander Wang
Hat: F21
Leather Gloves: H&M
Snood: Asos