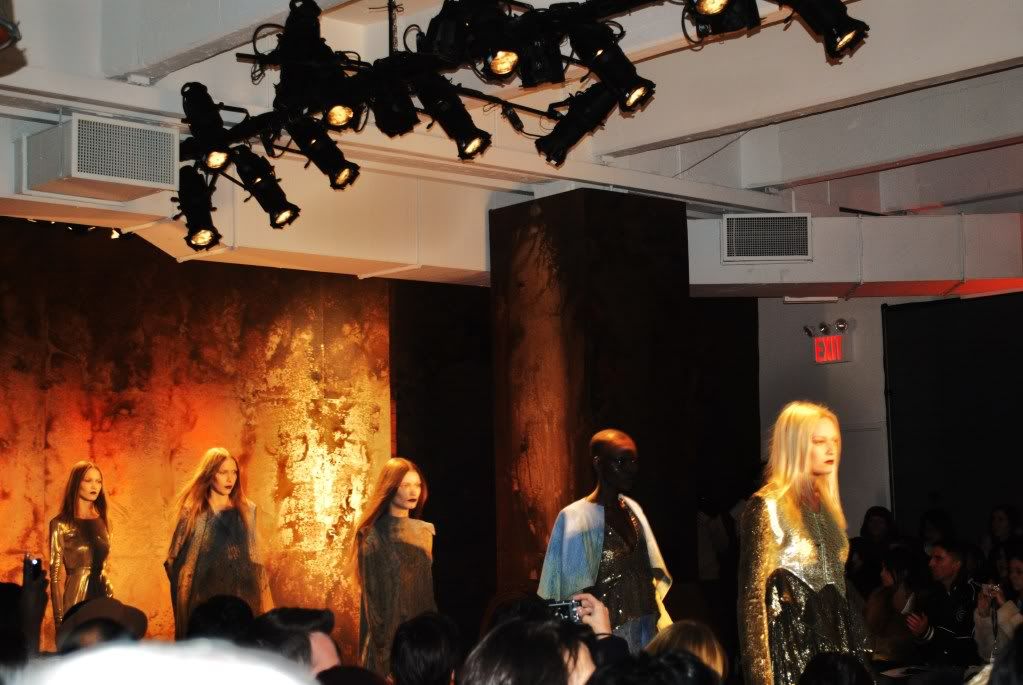 Ph. Andy W.
New York Mercedes Benz Fashion Week
you are getting better and better day after day.
What an
incredible day
. My day started in
Soho
were I was able to meet
Jeremy Scott
(there will
be a blog post about it the next days). After meeting the
Mr. Scott
himself we were heading back to
Lincoln Center
which
atmosphere
is blowing me away each and everyday.
The
Sally Lapointe show
took place at
6pm
. It was one of the best shows I have seen during the
last days. The
minimalism
of the first 4
off white looks
were brilliant. I would wear them straight.
Lots of laces and cut out dresses which are an awesome option for
a night out in New York
.
At
7pm
, Andy and me went to the
Americano Hotel at 518 West, 27th Street
.
OH LORD... what can I say... Umm let's make it that way - the Launch Party of
HEIDI GARDNER deserves it's own post.
Coat: Theyskens' Theory
Blazer: H&M
Top: Zara
Pants: Zara
Aqua Clutch: Christopher Kane
Maxi Scarf: COS
Coyote Fur Hat: Arth
Shoes: Yves Saint Laurent
Bracelet: Balenciaga