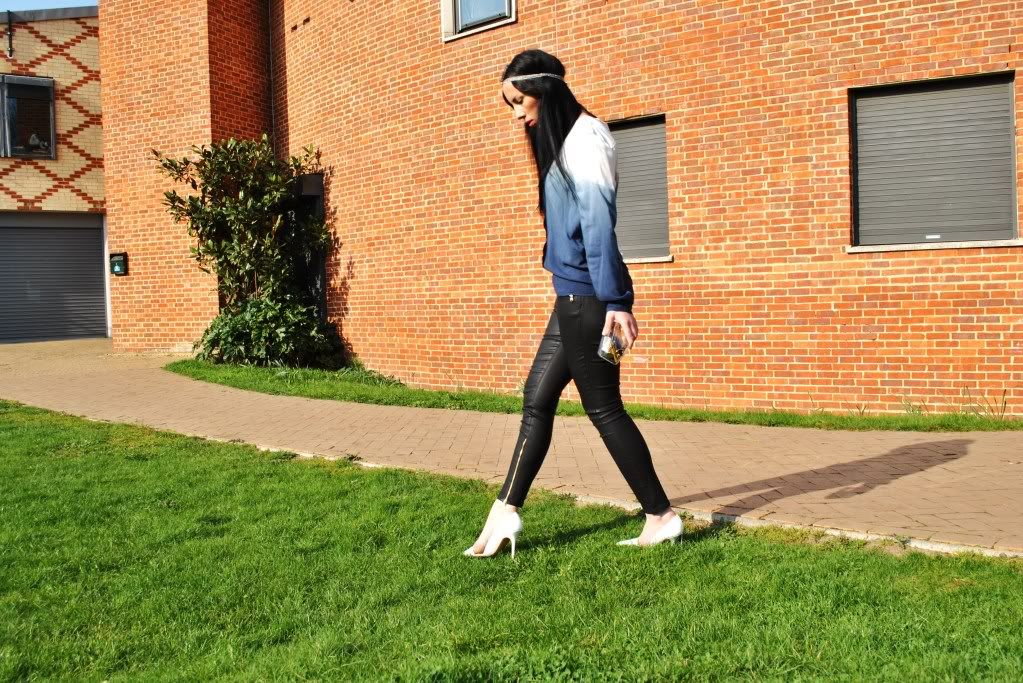 Ph. Private
Two DIY pieces
put in one post.
Lets start with my
DIY perspex clutch
. As we have seen these
type of clutches
on the runway
shows of
Martin Maison Margiela
and
Jil Sander
it stock in my head for quite a while.
And here comes
the easiest and cheapest solution
ever. All you have to do is running to
your next supermarket and to get a
box of chocolate
. Empty the box and there you go,
a
brand new perspex high end inspired clutch
. Fashion can be so easy, right.
I am such a hat kind of person, basically anything that goes around my head suits me.
I love to play around with pieces such as this
necklace from Topshop
which I just
converted into a head chain. I love it, what about you?
Shirt: Zara
Pants: Zara
Shoes: Zara
Perspex Clutch: DIY
Headpiece: Topshop - DIY