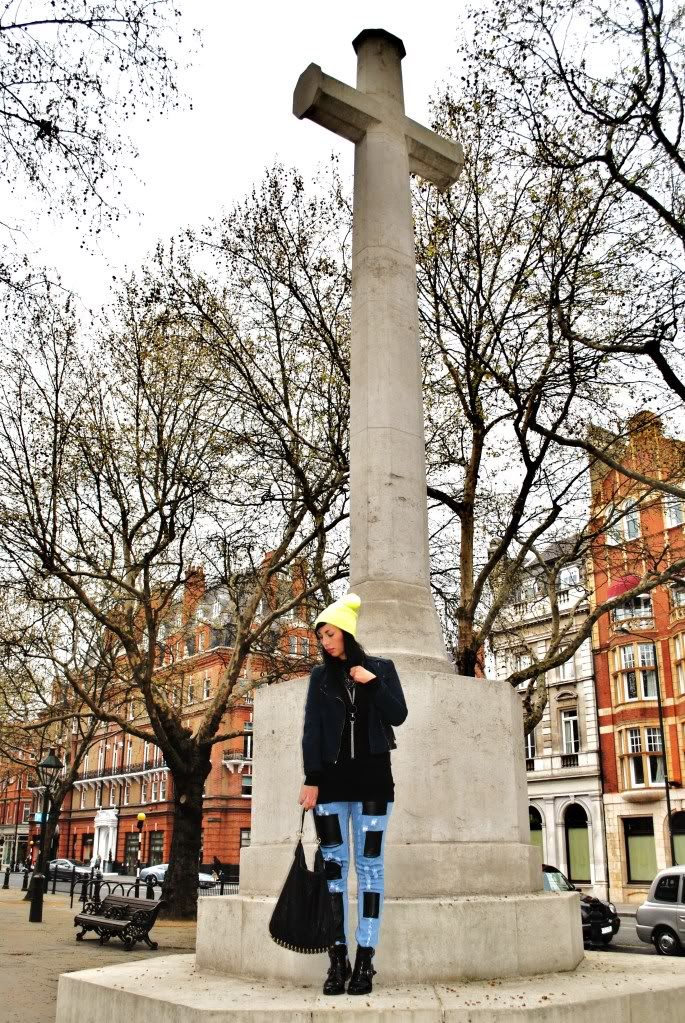 Ph. Andy W.
Neon beanies
are still one of my favorites accessories at the moment.
If you are looking for a
little extra edge
in your outfit crap a
neon beanie
.
My days here in
London
are slowly coming to an end. I shared lots of love, tears,
pleasure, unbelievable exciting moments and gained an horrendous amount of experience.

Zara: Jacket
Jumper: Marni
Jeans: Cheap Monday
Shoes: Asos
Beanie: American Apparel
Necklace: Nelly, Topshop
Bag: Alexander Wang