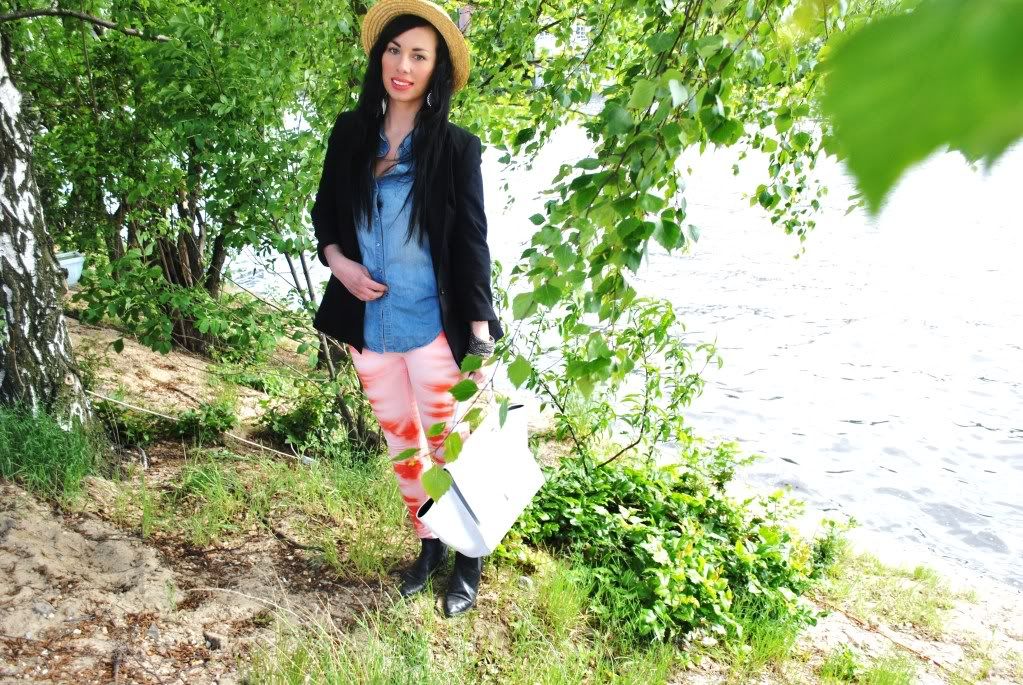 Ph. Sara P.
I actually have a
serious hat addiction
. My friends and family are aware of this craving,
since my parents gave me a beautiful
hat collector box
for Christmas. Since ever then
you can find a nice collection of around
10 hats
, just as different as hats can be. There are
straw hats
, such as the one I am wearing today. You can find a
coyote fur hat
which I found this year
during
New York Fashion Week
. There are some
vintage hats
and a pretty awesome
collection which I got at
Topshop
. I think
Topshop
is by far the
best place
to find stunning
hat pieces. May many new hats find their way to my collector box.
It's funny but whenever I am
wearing a hat
I feel
super confident
, like others feel by
wearing sunnies or their favorite piece.
And whenever I am wearing a hat, people are floating me over with compliments.
BIG BIG PLUS for my hat addiction, right!?
Blazer: Zara
Denim Shirt: Only
Red Tie Dye Jeans: Topshop - inspired by Isabel Marant
Leather Boots: Topshop
Bag: Celine Trapeze
Earrings: H&M
Hat: H&M
Cuff: Asos, Ibiza Market