Wednesday, June 27, 2012
Karen Jessen
will be one of my
partners
for
Mercedes Benz Berlin Fashion Week
which is going to take place next week. I am super thrilled to have the honor to wear
one of her designs. She is definitely not only a super sweet person but also an enormously
talented lady. Enjoy her collection by watching this short video. Guess which piece
I've choosen for next week... xx

Tuesday, June 26, 2012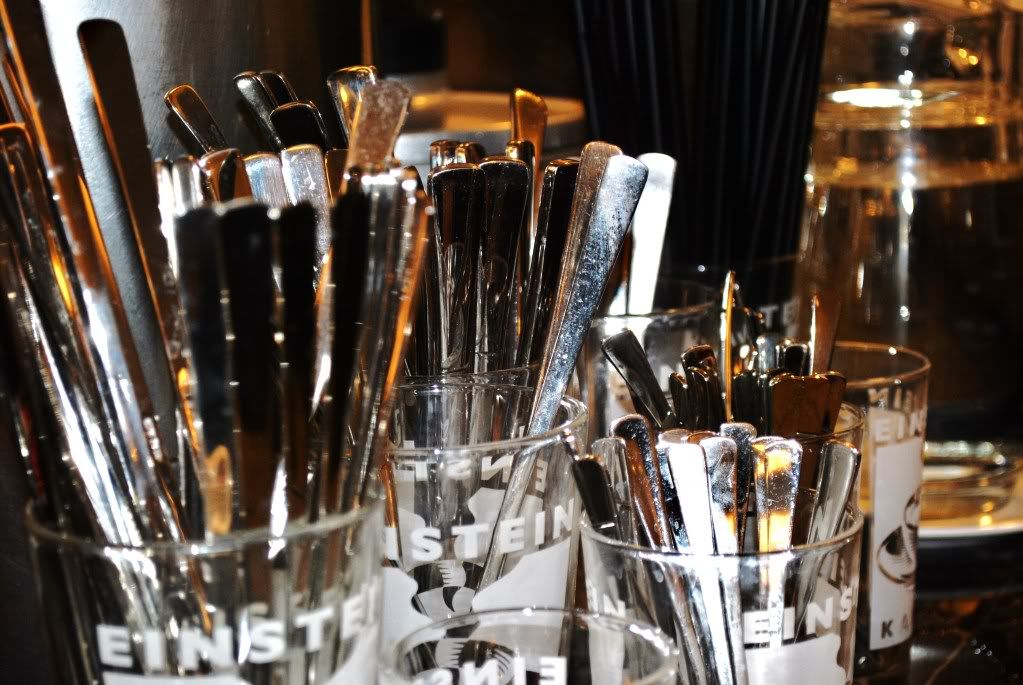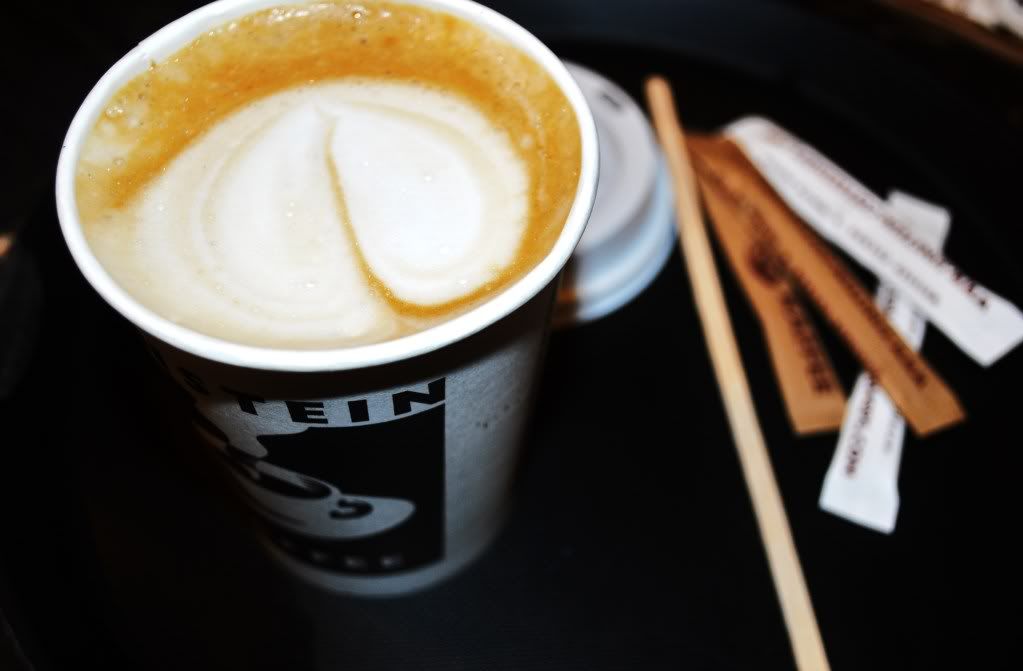 Ph. Sara P.
26th of June
and I am wrapped in
layers over layers
. It's freezing out here in
Berlin
.
So the only thing on my mind was my craving for a
hot tea
,
coffee
or a
nice fresh smoothie
.
And since my dear Sara and me couldn't really decide what to go for, we just ordered everything
and relaxed at a place where you can spot me every now and then.
EINSTEIN -
Kurfürstendamm 50a, 10707 Berlin
Leather Jacket: Miss Selfridge
Basic Vest: H&M
Faux Leather Pants: H&M Trend
Boots: Asos - inspired by Balenciaga
Bracelet: Balenciaga
Nail Polish: Chanel - 461 Blue Satin
Lipstick: Yves Saint Laurent - Rouge Volupte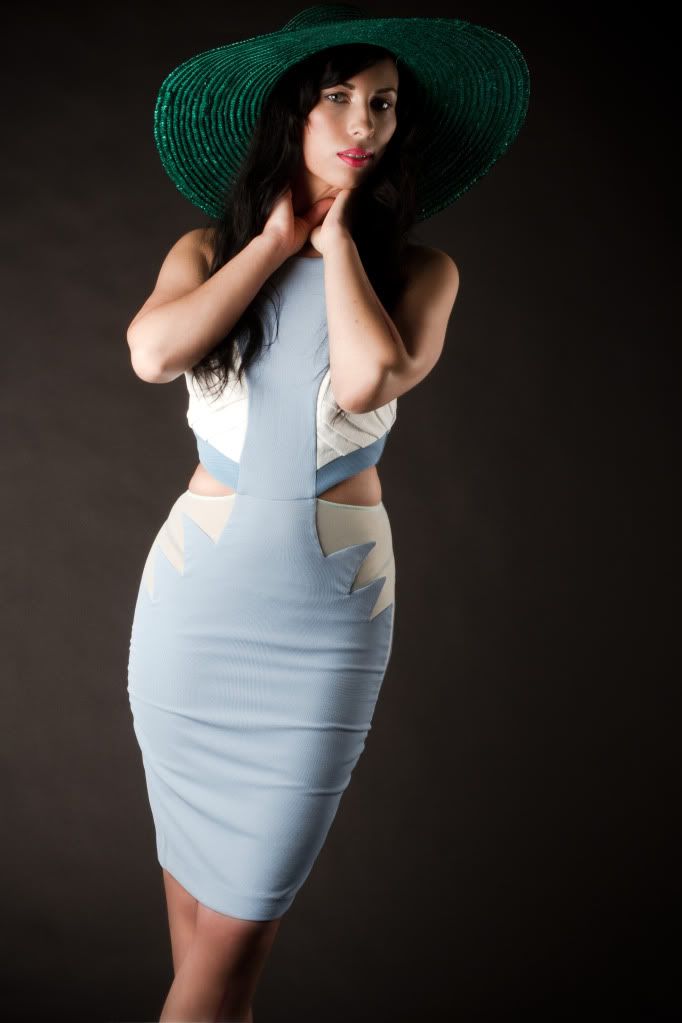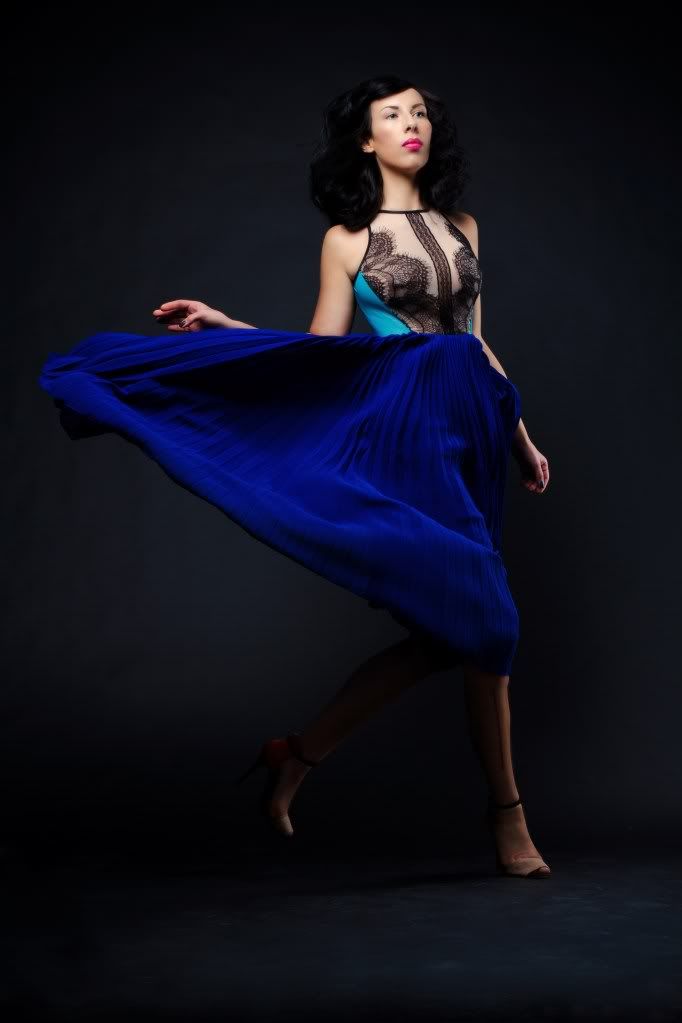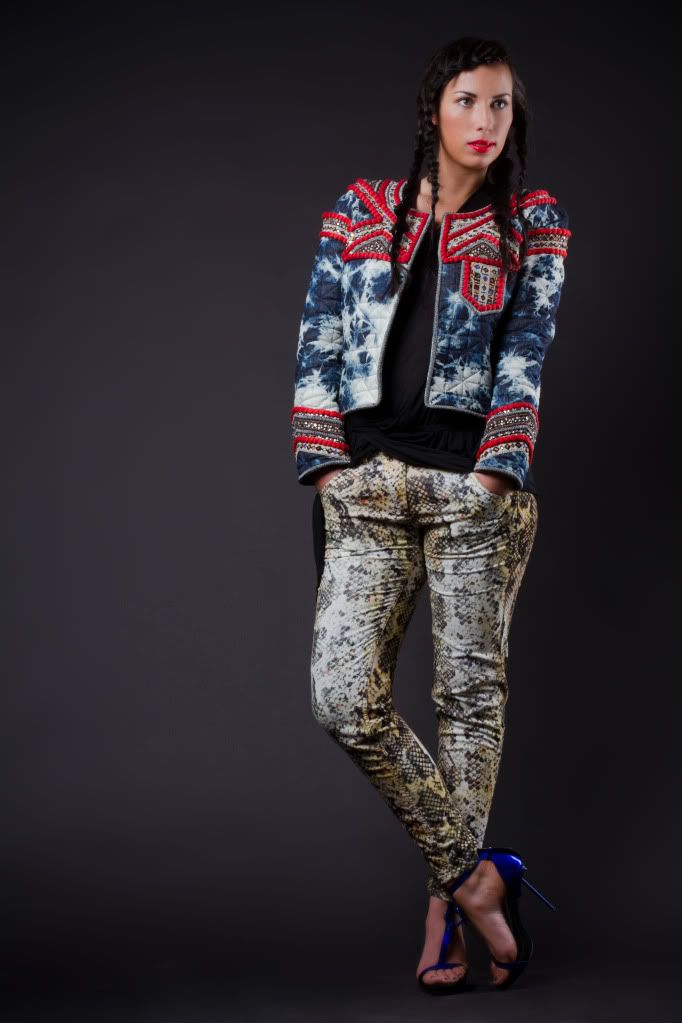 WE OWN THE UNIVERSE
Photo:
Nico Ernst
Model / Concept:
Julia Lang
/
Geeksndfashion - We are shaped and fashioned by what we love
Hair:
Anna Bokranz
Make up:
Kati Mertsch Make-Up Artist
Illustration:
Andrè Supa
Assistant:
Julian Martini
Outfitted by:
THREE FLOOR
,

Cabinet206

/

Departmentstore Quartier 206 Berlin

, Isabel Marant,

Helmut Lang

, Zara, H&M, Acne
Collaboration:

TWELV Magazine
Shooting 12th of June 2012, Berlin
Saturday, June 23, 2012
Ph. Sara P.
I just gave my
electric blue heels
by
Nelly
, last worn
HERE
, a little
tanning session
.
Now they are
pitch black
. Since the
black version
of the nelly heels were
sold out
for months and I were only able to purchase them in blue, I thought to create the black
version on my own. All you need is a
Car Spray Paint Can... E Voilà
White Logo Shirt: Celine
Grey Shirt: Marc by Marc Jacobs
Faux Leather Pants: Zara
Heels: Nelly
Leather Bag: Celine - Trapeze
Bracelets: Topshop, H&M

Friday, June 22, 2012
An outfit I would fall for. An outfit I would rock on a daily basis.
An outfit typically me. An outfit so easy, so bohemian and still so cool. Brilliant!
My favorite piece in this whole look is the Maison Michel nude hat with it's neon details.
Thursday, June 21, 2012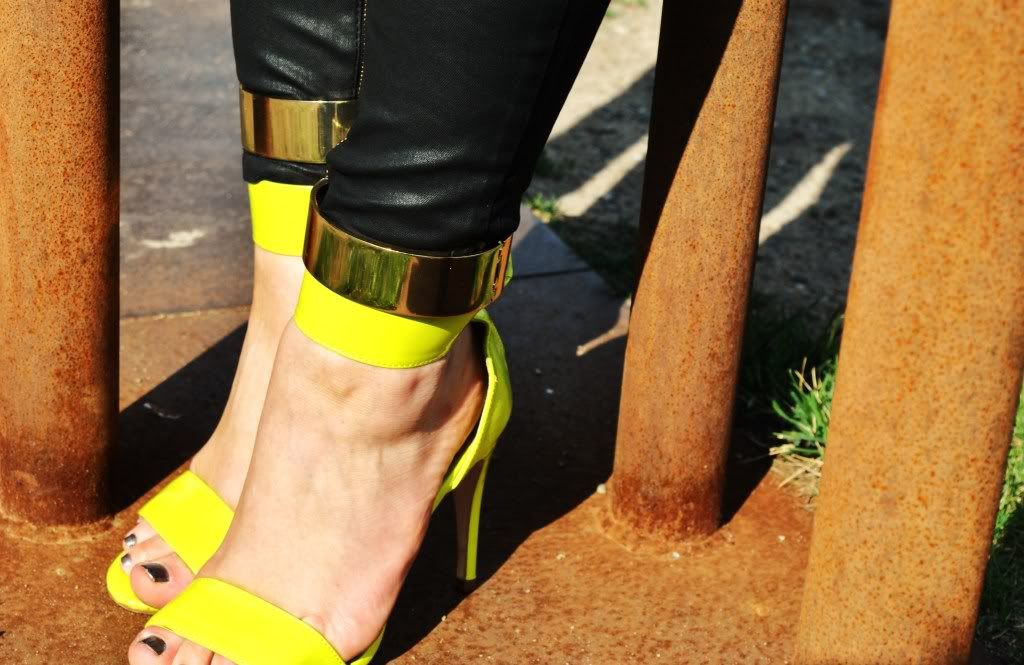 Ph. Sara P.
This
outfit
or lets better say the
details
which I am showing you in this post is reflecting my
mood and the
sweet weather in Berlin
.
Brightness all over
.
Although I lost a beloved member of my family last week, which is extremely painful,
I need to
focus on the
bright side of life
. I learned to appreciate the people I love and who are still by my side, even more. I took a beautiful picture today during the funeral of my beloved grandma.
Who ever is following me on
Instagram (@geeksndfashion)
did may already see it.
I did spot a
field of rocks
where you could find some
bright red flowers
growing in between.
It's like, even at the worst place, there is still something
beautiful and magical
.
That's how everyone should see life. xx
Waxed Skinny Pants: Zara
Yellow Heels: H&M
Wednesday, June 20, 2012
Ph. Sara P.
There is barely a dress by THREE FLOOR which isn't mind blowing.
My partner in crime and always will be! Good night xx
Neon Choker: H&M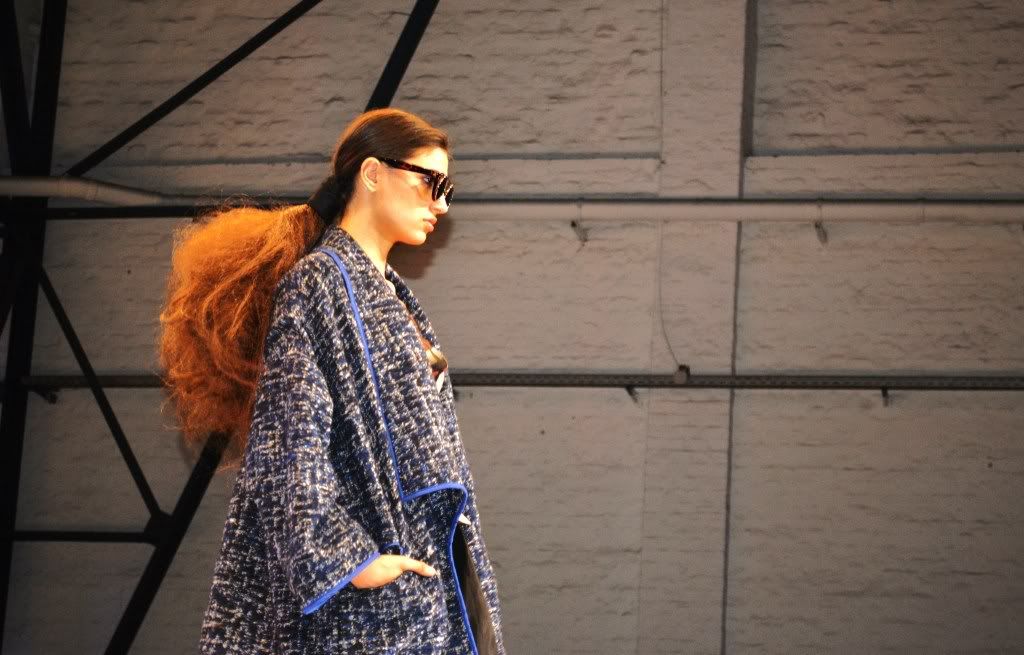 Urban Fashion - ESMOD Berlin Graduated Fashion Show June 2012 in cooperation with BMW.
I love to find out about new talents in the fashion industry such as Karen Jessen who blew my mind tonight. She won the award for the best collection of all graduates this year and I can only
agree! Everyone who saw the show tonight, could literally feel her passion for her work and design. Not only the colors were on point but also the braided design and leather dresses.
Fabulous! I would love to wear one of her designs once in a life time!!
Third year students showed their diploma collection in front of a national jury. (international jury is next week) Frida herself graduated there over 10 years ago and was one of the judge. "The students presentation was highly professional and the collections are very strong and creative. More then half of the class have the potential to start their own label." Frida Weyer says.
Off to bed now! Later Skaters, night! xxx

Number Tee: Nelly
Snake Skin Print Pants: Isabel Marant
Shoes: Nelly
Bag: Celine Trapeze
Bracelet: Balenciaga
Earrings: Topshop
Saturday, June 16, 2012
Ph. Sara P.
40 Seconds Berlin
- Potsdamer Straße 58 10785 Berlin 0049
30 8906420
Jacket: Super Trash
Neon Yellow Heels: H&M
White XXL Leather Clutch: Maison Martin Margiela
Cuffs: Asos, Ibiza Market