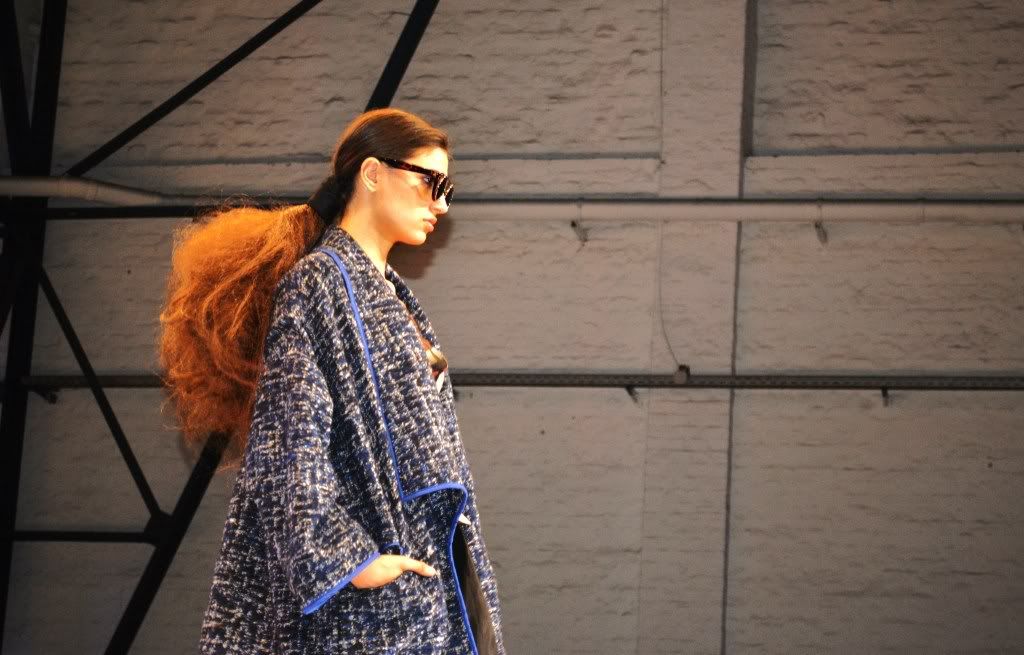 Urban Fashion - ESMOD Berlin Graduated Fashion Show June 2012 in cooperation with BMW.
I love to find out about new talents in the fashion industry such as Karen Jessen who blew my mind tonight. She won the award for the best collection of all graduates this year and I can only
agree! Everyone who saw the show tonight, could literally feel her passion for her work and design. Not only the colors were on point but also the braided design and leather dresses.
Fabulous! I would love to wear one of her designs once in a life time!!
Third year students showed their diploma collection in front of a national jury. (international jury is next week) Frida herself graduated there over 10 years ago and was one of the judge. "The students presentation was highly professional and the collections are very strong and creative. More then half of the class have the potential to start their own label." Frida Weyer says.
Off to bed now! Later Skaters, night! xxx

Number Tee: Nelly
Snake Skin Print Pants: Isabel Marant
Shoes: Nelly
Bag: Celine Trapeze
Bracelet: Balenciaga
Earrings: Topshop