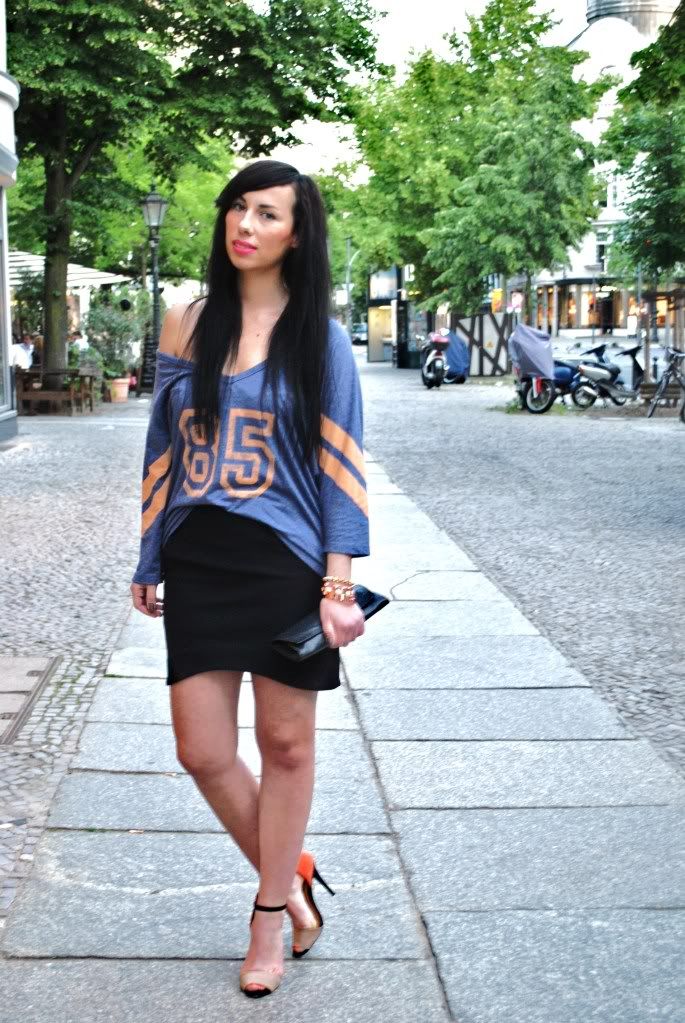 Number Tees
something extremely casual but super dressy, at the same time.
As Isabel Marant taught us well, you can wear those kinda vintage inspired tees even with
a quite elegant outfit and even for a night out as I did it, today.
Summer Nights Out in Berlin are simply the best.

Number Tee: Nelly - get it

HERE
Skirt: H&M Trend
Shoes: Zara
Snake Skin Clutch: H&M Trend
Rose Gold Bracelet: H&M