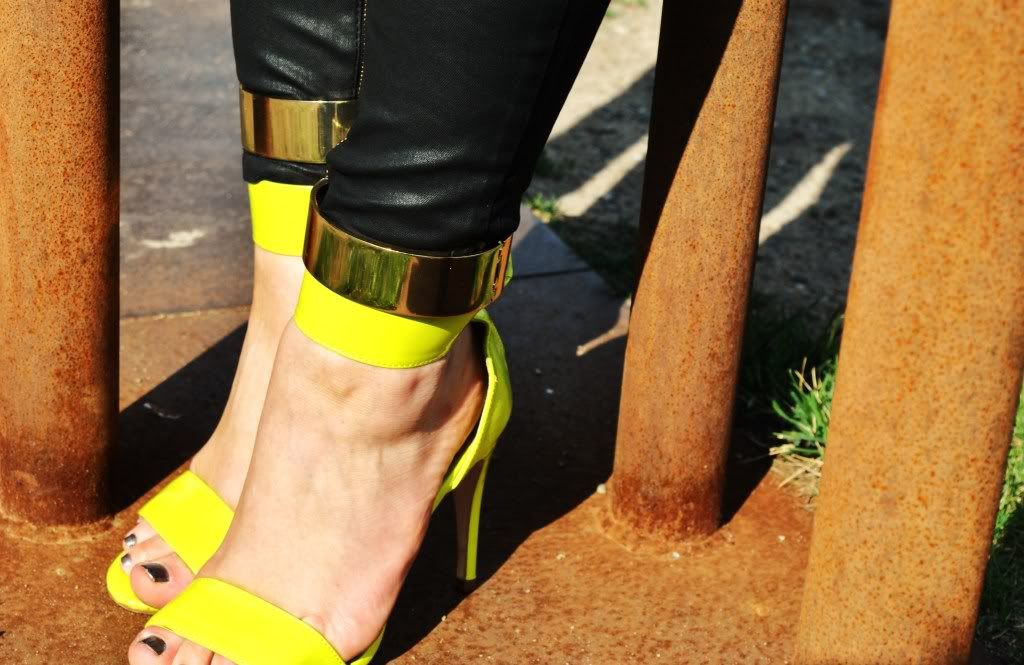 Ph. Sara P.
This
outfit
or lets better say the
details
which I am showing you in this post is reflecting my
mood and the
sweet weather in Berlin
.
Brightness all over
.
Although I lost a beloved member of my family last week, which is extremely painful,
I need to
focus on the
bright side of life
. I learned to appreciate the people I love and who are still by my side, even more. I took a beautiful picture today during the funeral of my beloved grandma.
Who ever is following me on
Instagram (@geeksndfashion)
did may already see it.
I did spot a
field of rocks
where you could find some
bright red flowers
growing in between.
It's like, even at the worst place, there is still something
beautiful and magical
.
That's how everyone should see life. xx
Waxed Skinny Pants: Zara
Yellow Heels: H&M