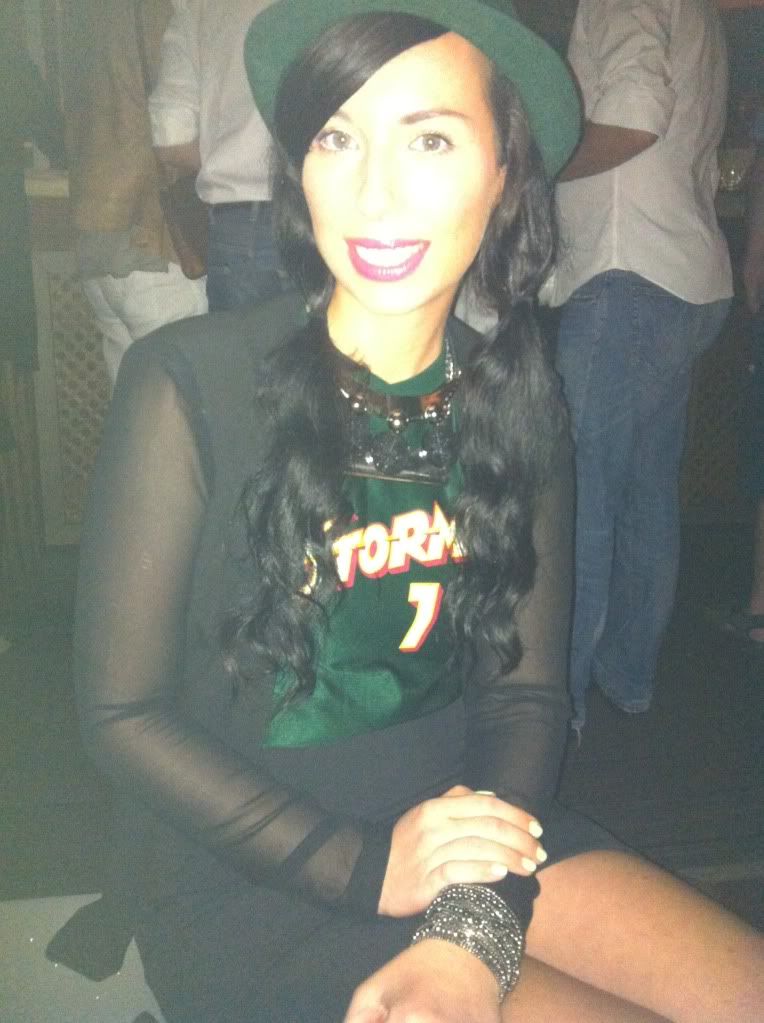 Ph. Benedicte K. / Me
What a
perfect night
at
AMANO Hotel
in
Berlin
. My bestie from
Paris
just hit
Berlin
and
we are having an
awesome time
together. It's a blessing to have such
close friends
and the
time we shared in New York was history. No words needed.
Those months are still the best memories ever.
True blessing to be able to make all these experiences and to have such amazing friends in my life.
I like playing with fashion and to mix an
old vintage NBA shirt
which is extremely
sporty
with some
sexy heels
, a
leather clutch
and some
high end jewellery
. That's the look to go.
Hotel AMANO
Auguststraße 43
10119
Berlin
Tel:
+49 30 80 94 15 0
Fax:
+49 30 80 94 15 22 50


Sheer Blazer: Asos BLACK
NBA Shirt: Vintage
Skirt: H&M Trend
Shoes: Nelly
Necklace: Marni, COS
Bracelet: Asos