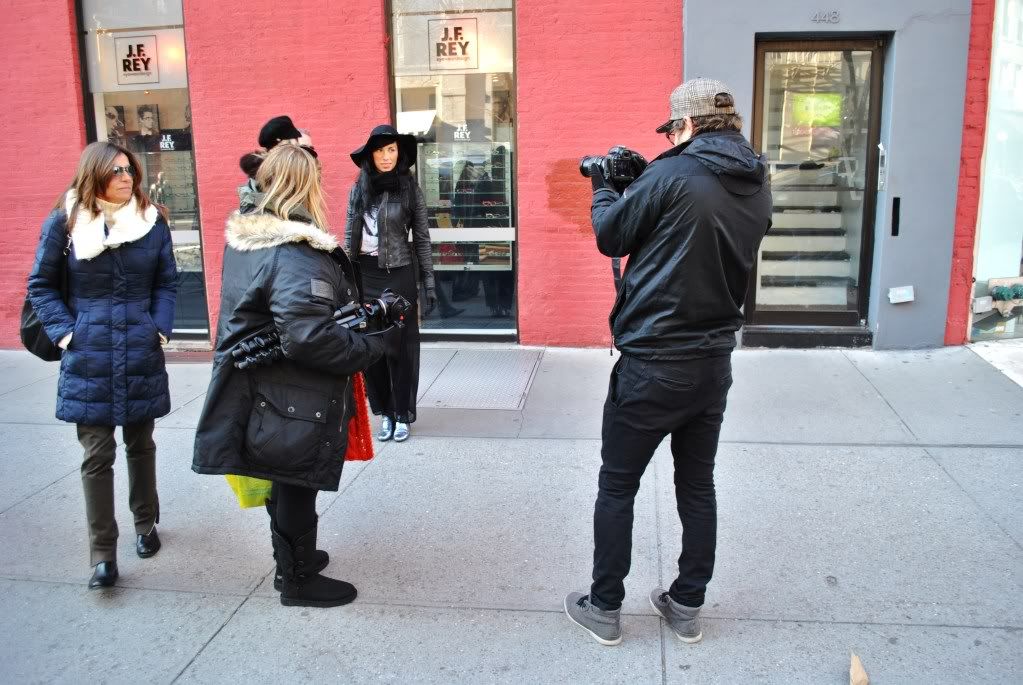 Ph. Andy W.
This was my
very first day
in
February
when Andy and me hit
New York for Fashion Week
.
And the next season is just around the corner. I am heading over to
New York
on the
2nd of
September
in order to
celebrate my Birthday
on the
3rd of September
which will be like a huge dream. Not only for the fact that I am celebrating it with all my friends and cool peeps from
NYC
but also because we will celebrate it on a
Penthouse Rooftop at Times Square
, I didn't promise to much by calling it a dream, right?!
A very
talented guy
from
Denmark
who is also a
good friend
of mine will join me this time.
I am super excited because he is a
great visionary
and I am sure he will capture our two weeks
at the
Big Apple
in a
great
and
creative way
. Only three weeks to go. Can't wait!!
Leather Jacket: THREE FLOOR
Gorilla Shirt: Christopher Kane
Skirt: Zara
Glitter Boots: Topshop
Bag: Alexander Wang
Hat: Topshop
Snood: Asos
Leather Gloves: H&M Trend