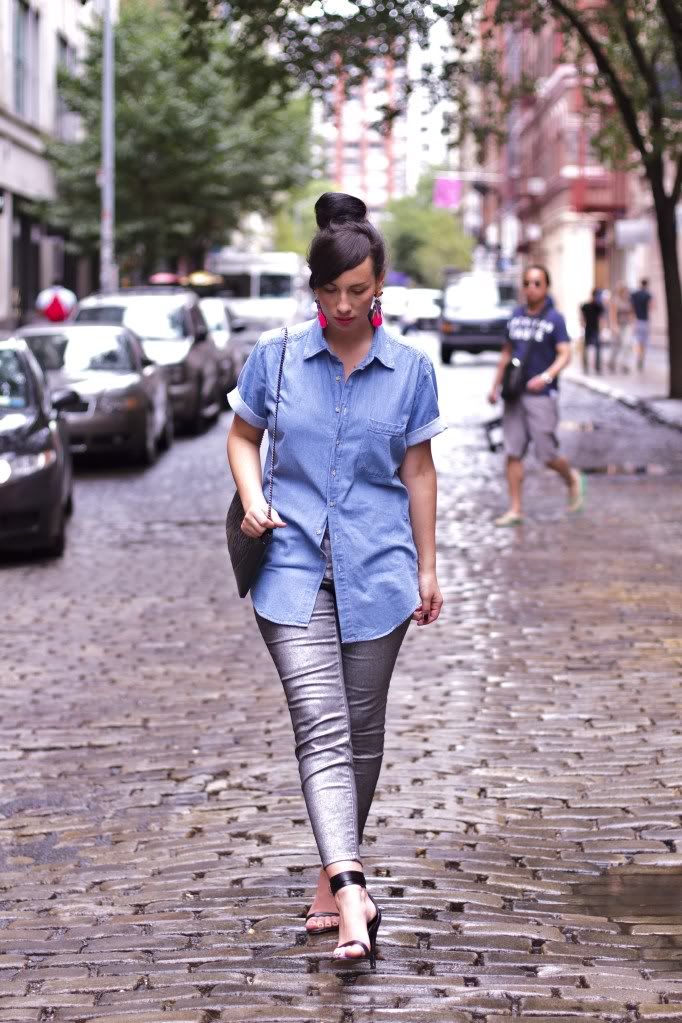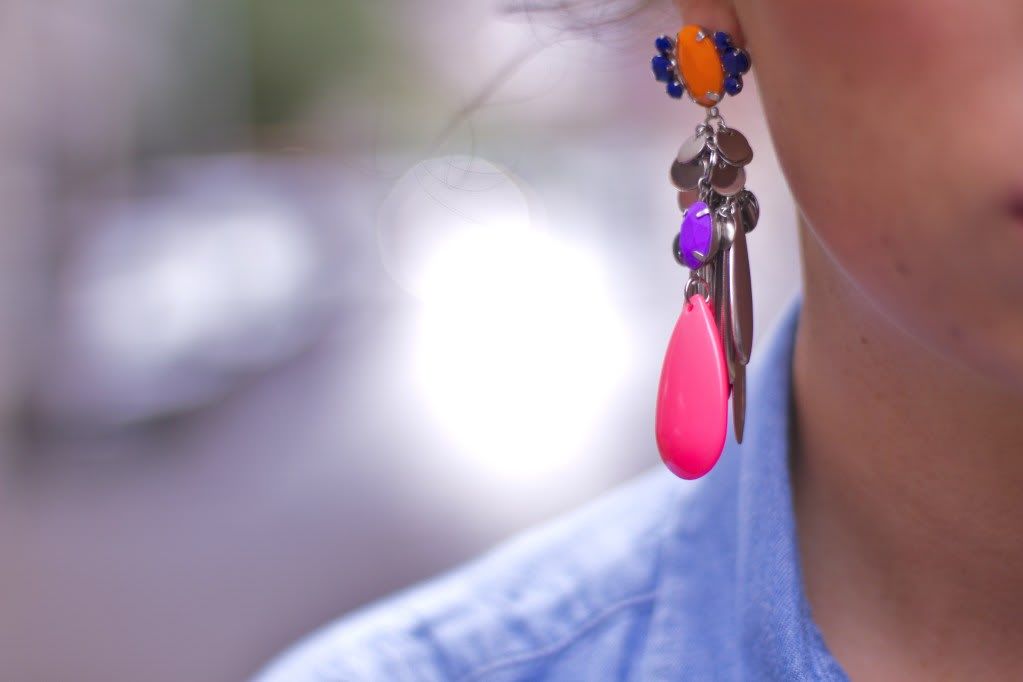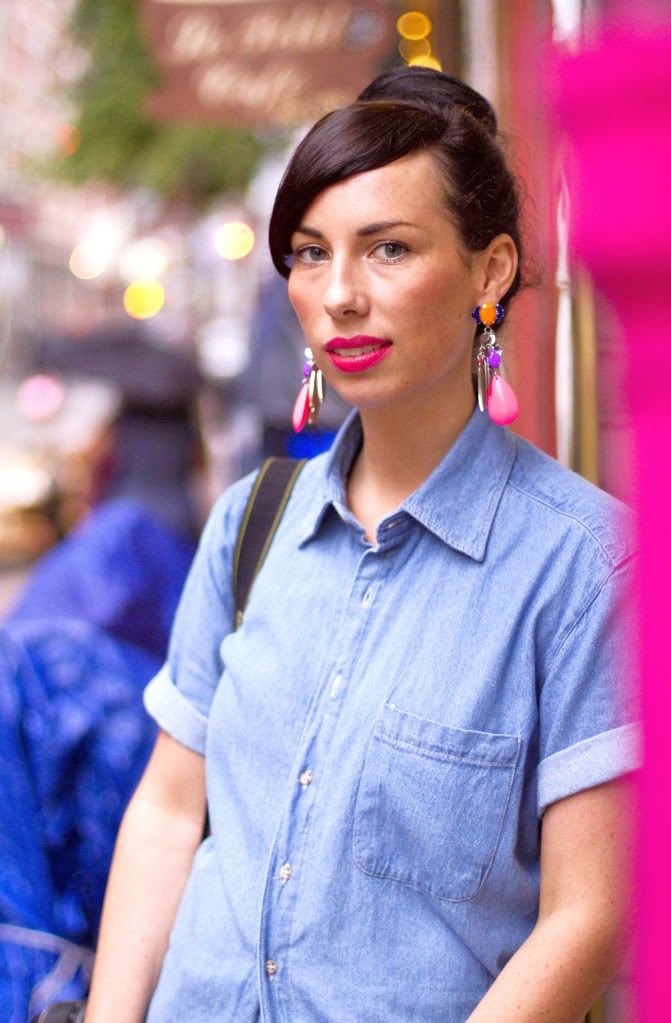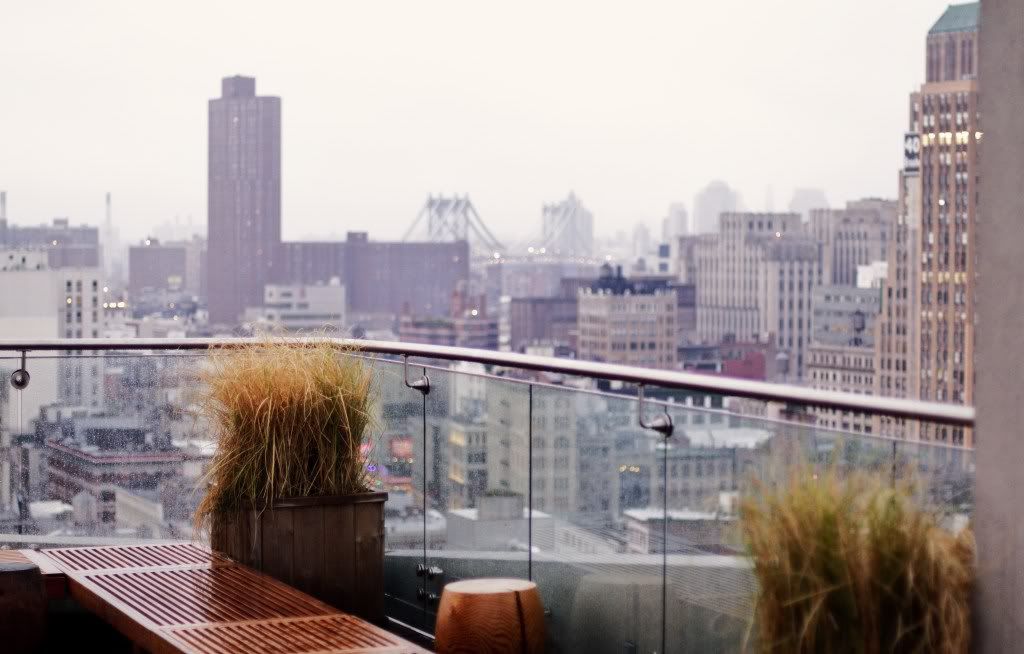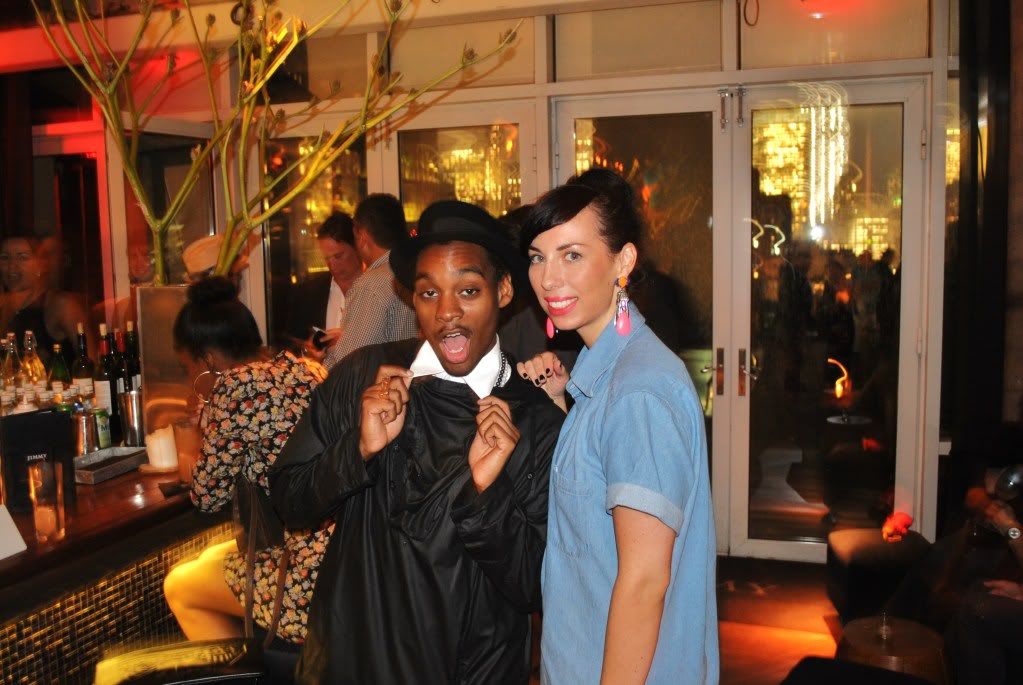 Ph. Andre Supa
New York
the city which never sleeps. Everyone knows that phrase and it's actually more than true. Whenever I am in
NYC
,
I barely sleep. It might be the excitement to not
miss anything or just the adrenaline which this city is putting you in.
I simply think that
New York
is too beautiful to find yourself sleeping a lot,tho.
We had a walk through
Soho
before we made our way to the
Heaven Has Heels
Magazine Launch Party
. The view at
Jimmy's Rooftop
at the
James Hotel
was stunning and so was the crowd. It's time for
Fashion Week
to kick off. I am excited!!
Denim Shirt: American Apparel
Metallic Pants: H&M Trend
Earrings: H&M
Heels: Nelly