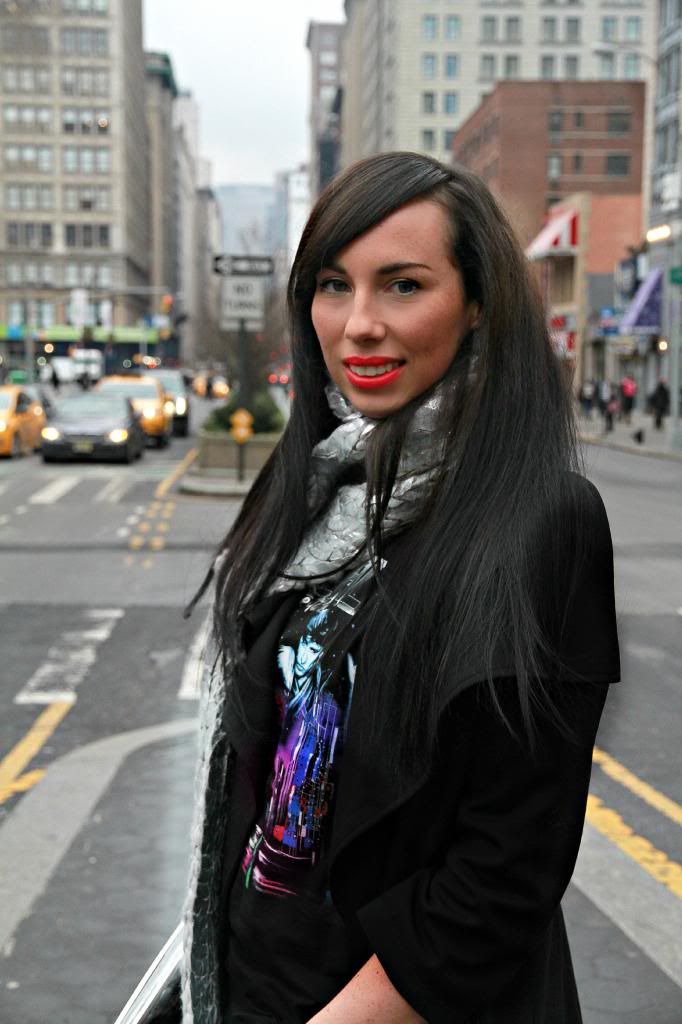 Ph. Lisa F.
Feels so good to be
back to New York
. I am still a bit
jet lagged
but the energy of this city
is actually helping a lot. I am obsessed with
hologram pieces
at the very moment.
Do you feel the same way?
These pictures were taking at
Union Square Park
.
Lovely to stroll around with no plans other than to enjoy the city. xx
Jacket: Tailor Made
Shirt: Balenciaga
Waxed Pants: Zara
Hologram Shoes: H&M
Clutch: Margiela for H&M
Scarf: H&M
Bracelet: Minusey - Cartier inspired