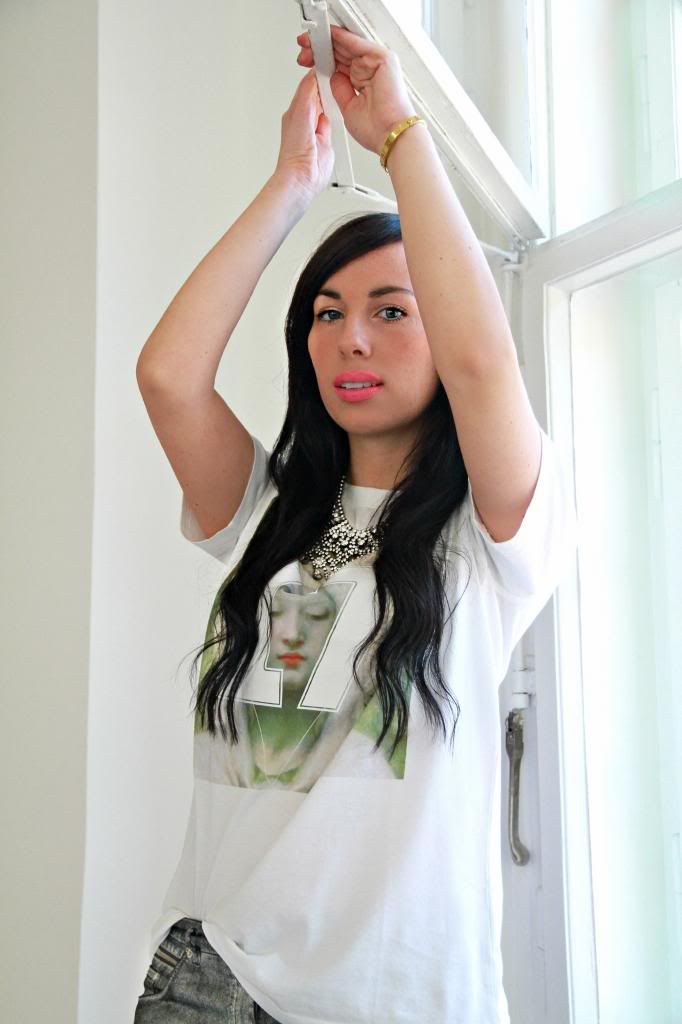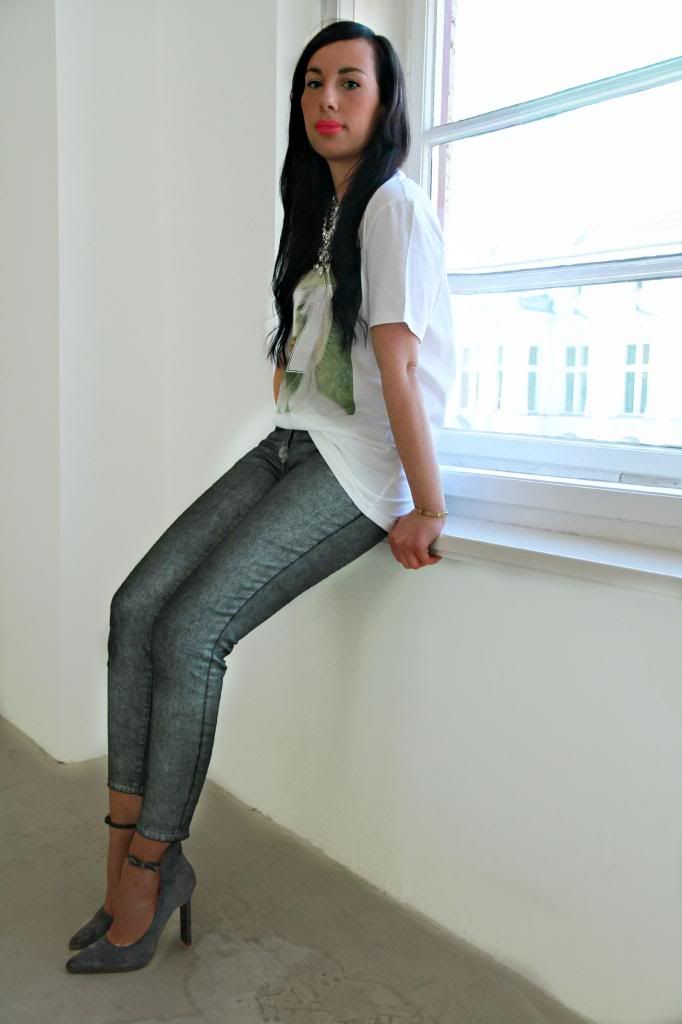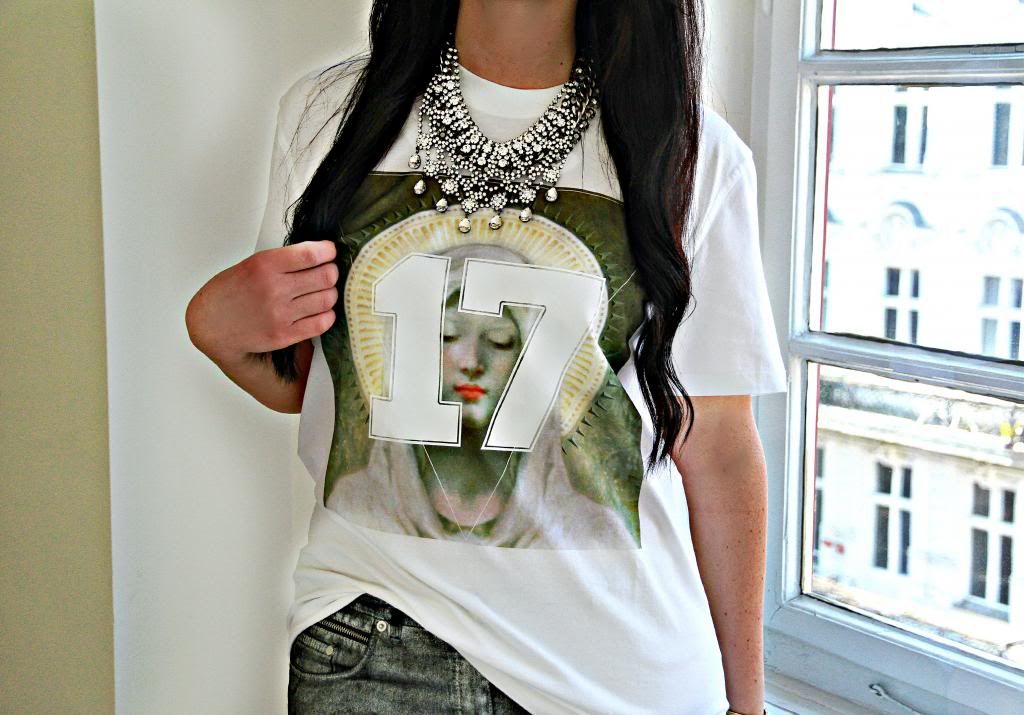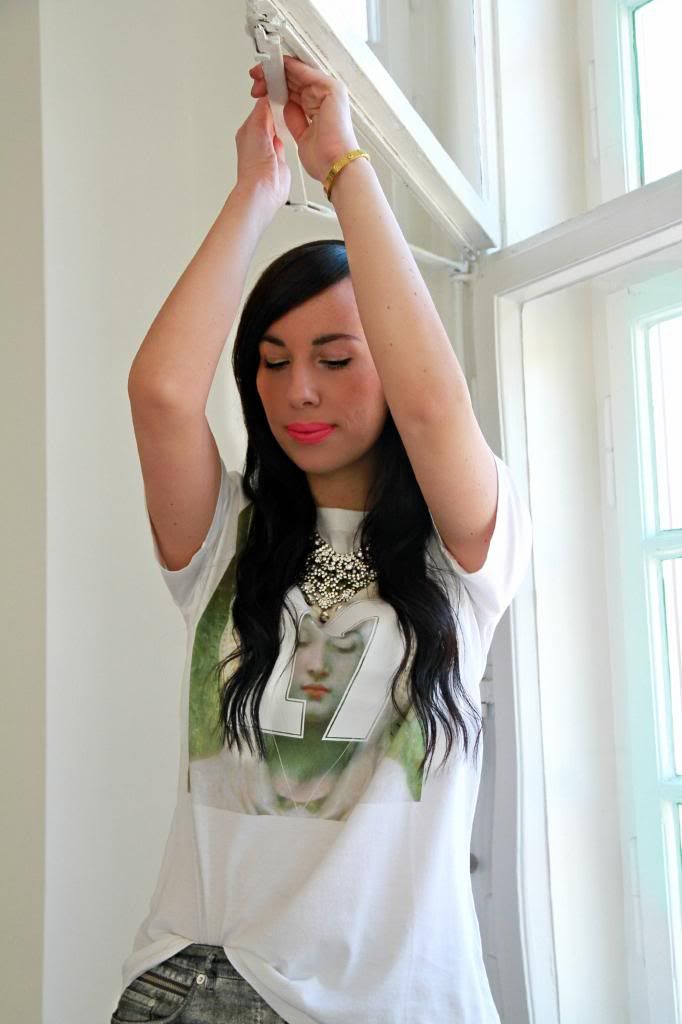 Ph. Benedikt Lehmann / FASHIONATION
Feeling like an ice crystal while wearing this look.
I am not sure if it's because of the crystals of my layered necklaces, the shiny metallic look of my
pants or the icy Madonna on Tisci's latest season. It's probably a mix of all these elements which made me feel that way.There wasn't any better location in my mind than a plain white wall and an wide open window which conveys the freezing cold mood of Berlin. Et voila ICE CRYSTAL look all over!
Shirt: Givenchy SS'13
Metallic Pants: H&M Trend
Heels: Weekday
Necklace: Zara x H&M