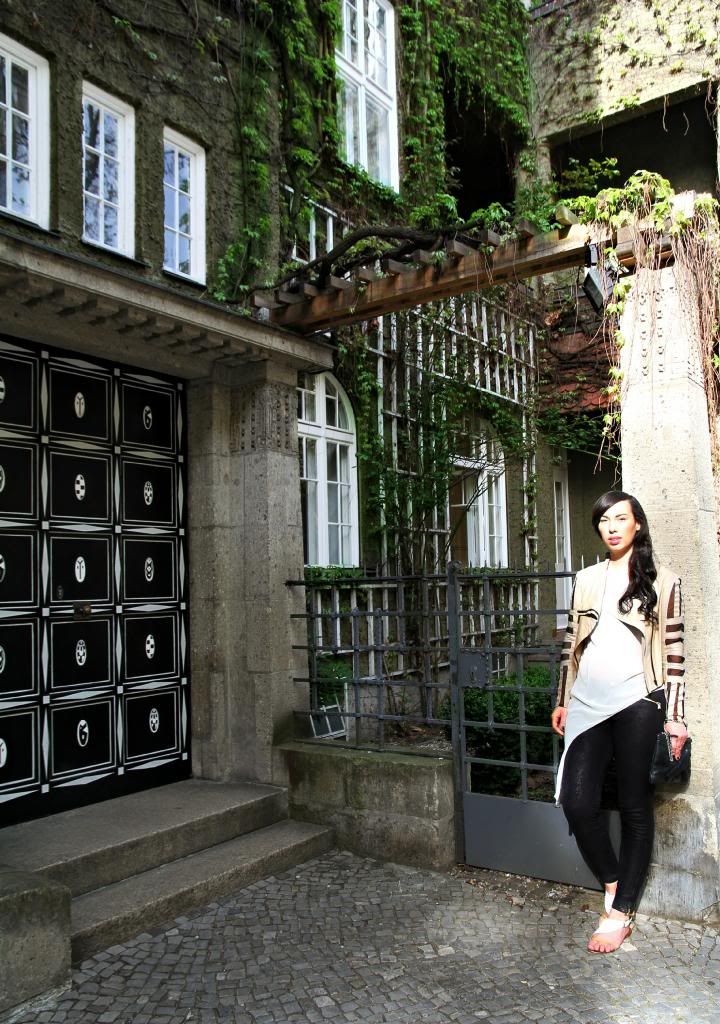 Ph. Sara P.
It's exactly
one year
that I am living in
Berlin
now. I can finally say
"I AM A BERLINER"
since I feel like I arrived with all my heart and soul. I am truly enjoying every single day
in a city with so many
contrasts and extremes
.
This city
gave me the opportunity to work with
what I love the most.
This city
put the most inspiring and caring friends next to me.
This city
is full of life and places to explore. The summer days and sunsets are as beautiful as
paintings.
Dearest Berlin
,
this is my very first love letter to you
... May there be more...
Jacket: Nelly
Asymmetric Sheer Top: Zara
Pants: Zara
Shoes: Zara
Leather Bag: Vlieger and Vandam