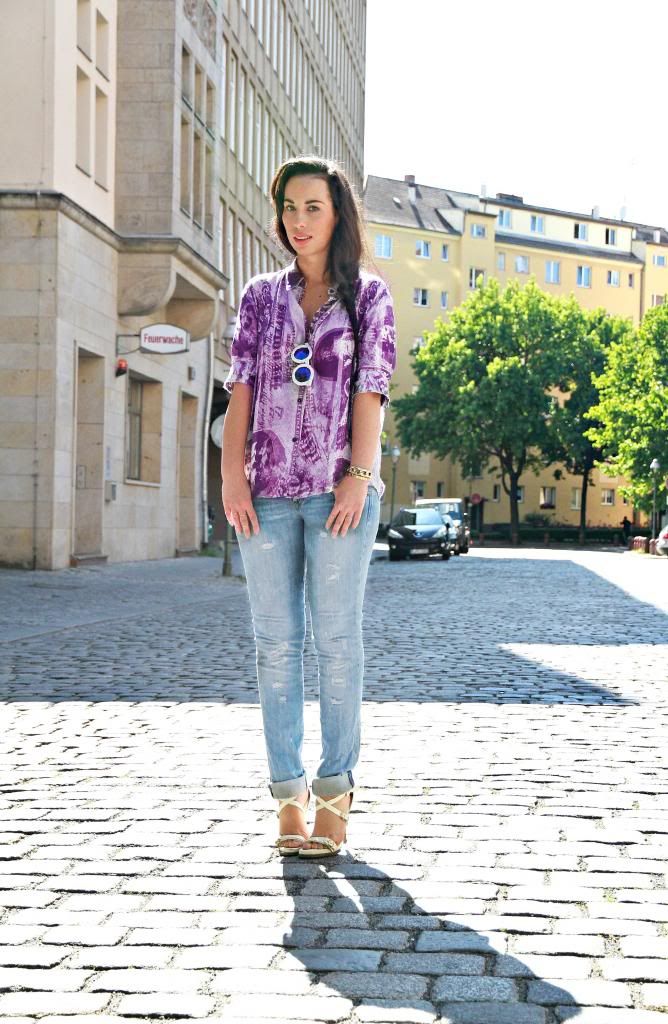 Ph. Kay T.
I've always loved to surround myself by a
creative environment
. Because of that and for many other
reasons such as living in several
different countries
and traveling a lot, it happened that I am blessed
with amazing and creative friends next to me. Starting from the film industry, to the music industry, to the
fashion industry and many other creative options.
When ever I am able to work with one of them, no matter in which field it's such a huge explosion
of feelings. I am very proud and honored that
Nina
, the founder and designer behind
CVS Berlin
is collaborating with me. Today it was
only
some
CVS Berlin mirrored leather sunnies
but there is so much more to come. Stay tuned. Happy Monday! xx
Jeans: Lee