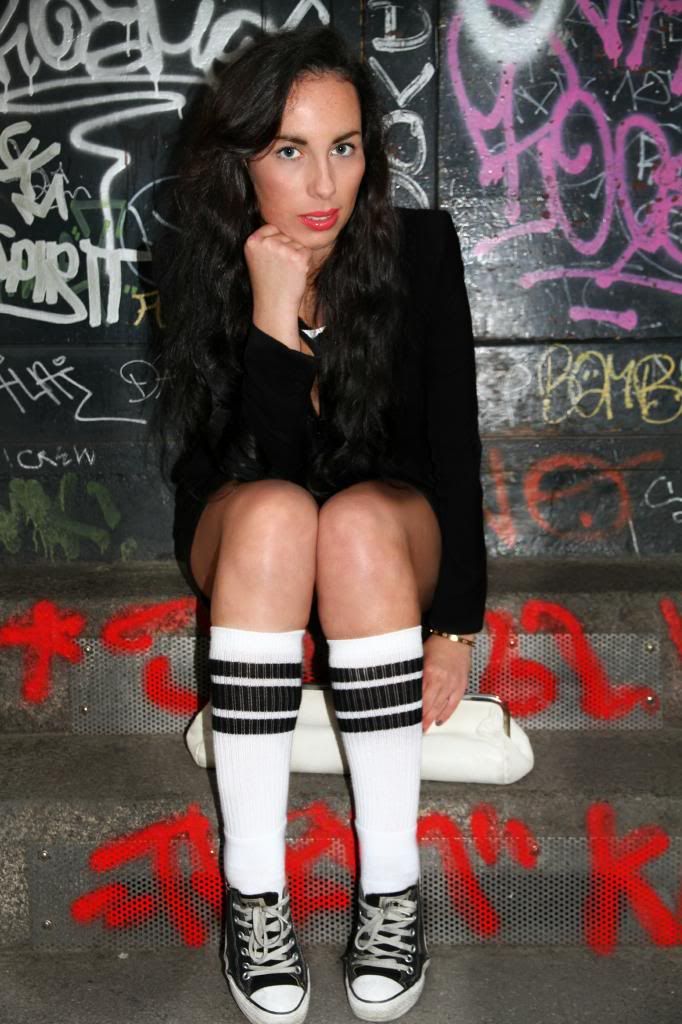 Ph. Sara P.
I am really into
sports chic
at the very moment. The key is to always add that special twist and to
make it look
sexy and feminine
although it's extremely
comfy and casual
.
It's very unfortunate that you can't see the jumpsuit but I promise that there will be another
look where I am going to show it in a proper way. It's raining cats and dogs since days.
You either make your way outside in order to get a wet hair look or you're banned to stay at home.
What was your choice during the last view days?
Blazer: H&M Trend
Shoes: Converse