Friday, July 26, 2013
Ph. Rita L.
So in love with any kinds of
bandannas
at the very moment. Even better when it is a beautiful
vintage piece by Dior
which I found this February during
Paris Fashion Week
.
When
Theophilus London
gifted me this hat earlier this year, I knew in an instant that it will
become one of my favorite pieces and it still is. xx
Bandanna: Dior Vintage
Top: H&M Trend
Shorts: Zara
Wednesday, July 24, 2013
Ph. Rita L.
I am telling you,
Port de sa Calobra
is such a beautiful place. I enjoyed every single second we spend
over there. I've chosen some white
Levi's shorts
which I've bought in
London
combined with a quite
simple shirt from
MAJE
. What do you think? xx
Shirt: MAJE
Mirrored Sunnies: CVS Berlin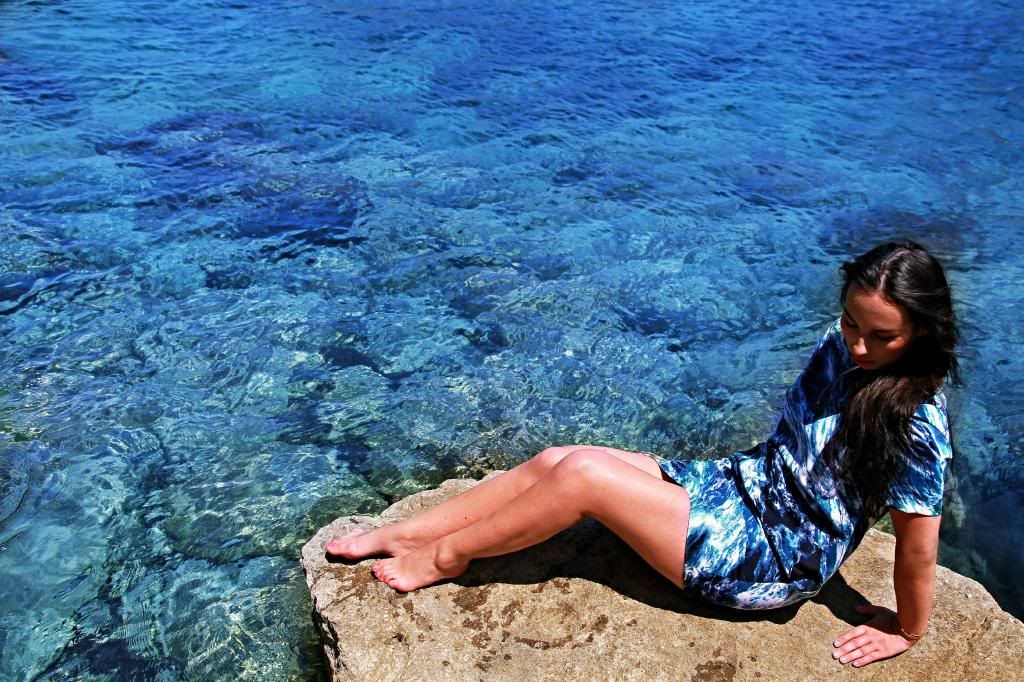 Ph. Rita L.
I wont say too much, the pictures are speaking its own language. xx
Dress: & Other Stories
Monday, July 22, 2013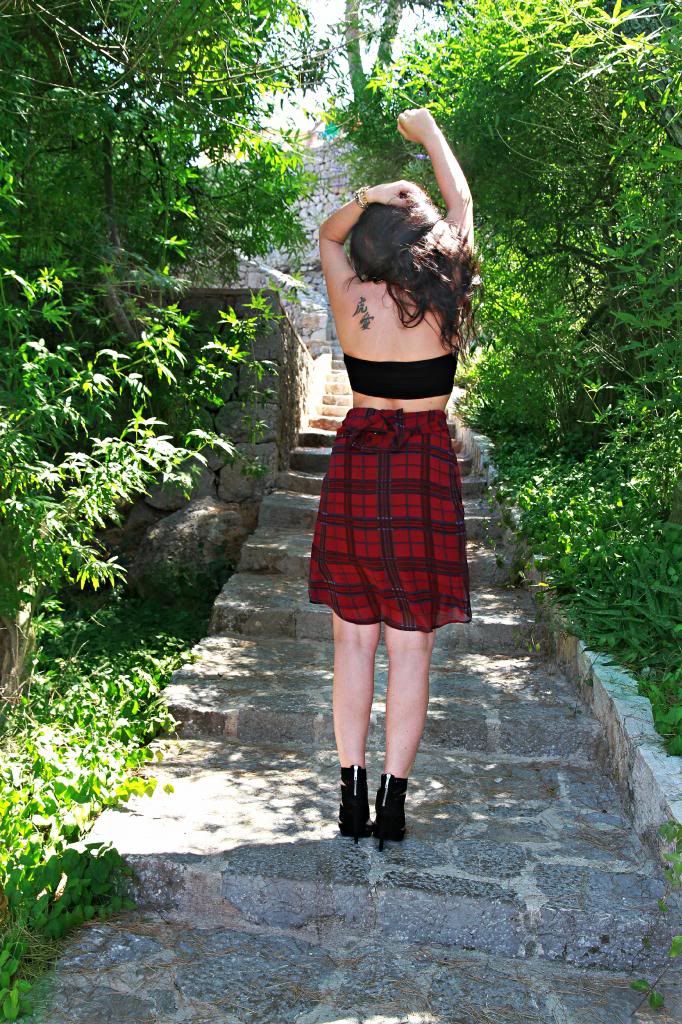 Ph. Rita L.

An atmosphere and environment which made my heart jump.

I was wearing one of my favorite key looks at the very moment.

Cropped tops

or just a

bra

.

Ari Lamarr

is the brand behind this great

leather skirt

. A piece which means so much to me.

I am still lusting for a pair of

Alaïa

heels

and as we know,

girls can dream

.

Even better that high street is helping me out by creating very similar shoes. xx

Leather Skirt: Ari Lamarr

Shoes:

Alaïa

inspired - Zara
Sunday, July 21, 2013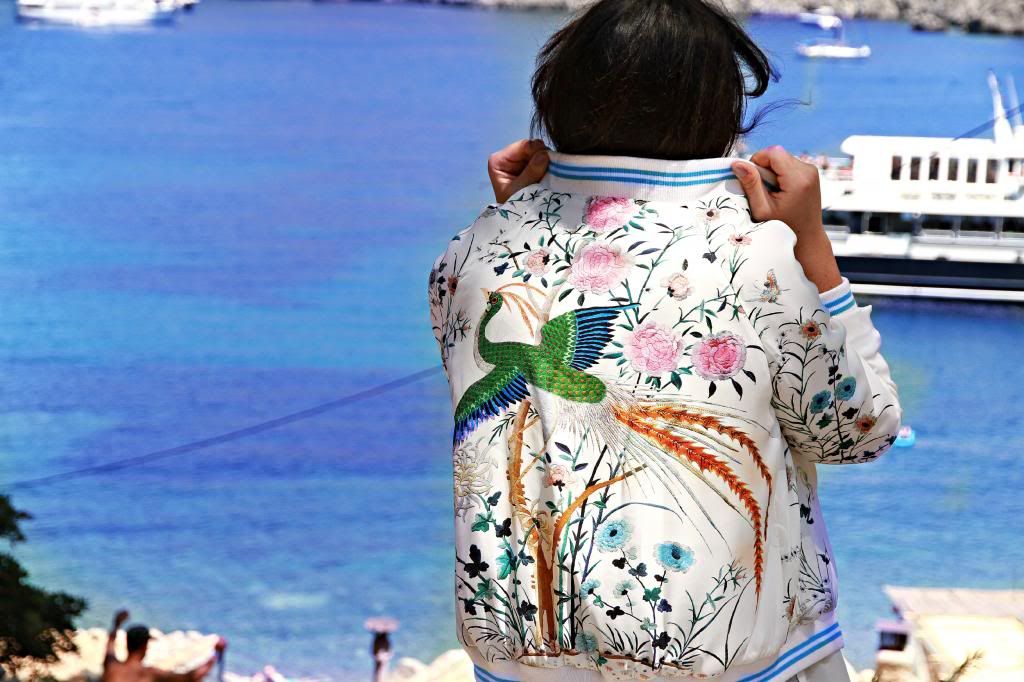 Ph. Rita L.
I found a place which you can easily call
"Heaven on Earth"
.
Port de sa Calobra
in
Mallorca
is a place which is beyond beautiful. The landscape seems so
untouched and full of life. The water is
crystal clear
which makes it easy to spot different kinds of
exotic fishes. I can only recommend you to visit this place, it's so worth it although the way is
quite rough. A
pure white look
with a
statement jacket
was appropriate for this pure place.
Tube Skirt: H&M
Thursday, July 11, 2013
Ph. Me
Did we see it coming? Did we need it for a change? Haven't our feets be yelling for something
like this since seasons?
Ever since
Phoebe Philo,
"reinvented" a similar shape of the
oh so old fashioned and Eco
called
Birkenstock. When you look at her design, the
foot bed
has to be
mink fur-lined
.
Therefore it's on the dice that the fashion scene called her version
"The Furkenstocks"
.
With a higher price range and a limited quantity, they will remain as a piece to lust for to many of us.
I am honest with you, the
bulky
,
old fashioned
and (as men would say)
unsexy shape
really had to
grow on me. I hated them when I first saw them and
I OH SO love them
by now.
It think that
Phoebe
is really one of those people who can totally
change the feeling about
aesthetic
when it comes to fashion. She already proved it many times.
My parents might love the fact that I finally wear some
healthy footwear
.
Most of the men will hate it. And Me personally, I am so happy for that
aesthetic change
.
It's a huge opportunity for us ladies to still
look smoking hot
,
to feel comfy
and
to be on point
while wearing a
bulky pair of flats
. I am a bit over the feeling, of being in pain for hours only for the fact to
walk in skyhigh heels.
I will never quit wearing heels and I still believe that a woman's body can be put in the best shape by
wearing
5inch heels
BUT I am happy that there are other options too. What about you?! xx
Sunday, July 7, 2013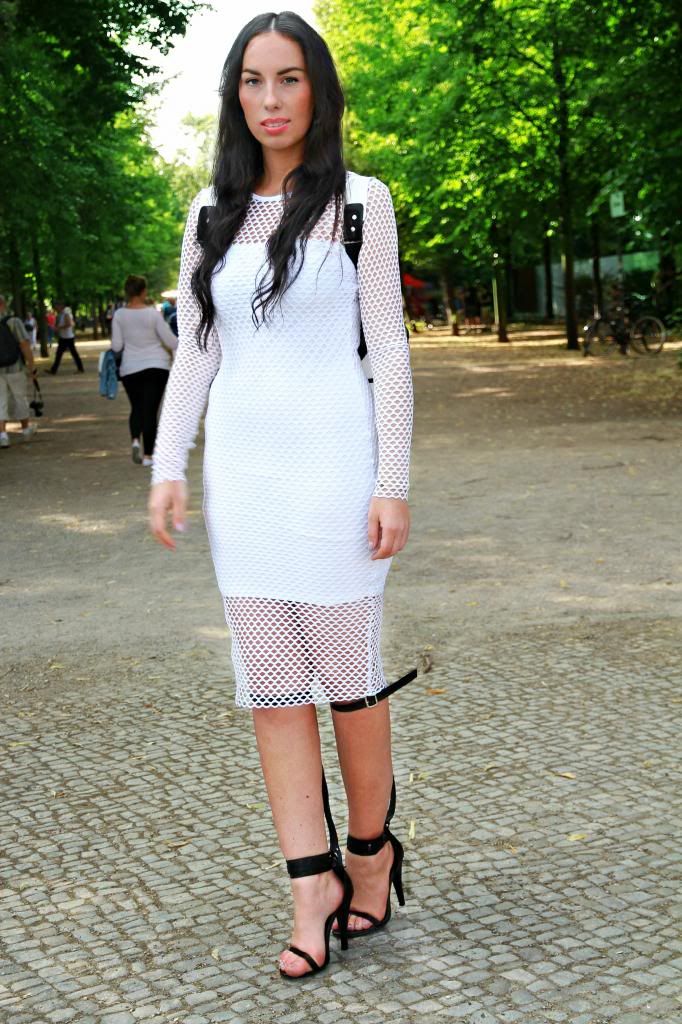 Ph. Sara P.
The
street style scene
in
Berlin
is quite
casual and sporty
. It's funny how every city got its own
kinda look when it comes to
fashion week and street style
.
I've never really considered to dress myself to each city's vibe to fit in.
A quote which I've been living by since years goes :
"Dress for the job you want, not the job you have."
Fashion is an art
for me and shouldn't been seen as something which has to be followed by or which has
to be given rules.
I was so happy to wear this
backpack by

CVS Berlin
which is a
piece of art
.
Not only that it's an
individual item
which is
handmade
,
extraordinary
and full of passion but it's
very
functional
too. Everything that I had to carry around, starting from
business cards
, to my
cosmetic purse to my phone, literally everything found a place in it. That's how fashion should be.
Fun, unique, functional, outstanding, edgy and arty. Thank you Nina for creating such greatness!

Dress: Asos
Shoes: Alexander Wang inspired - DIY

Shop it HERE:
Friday, July 5, 2013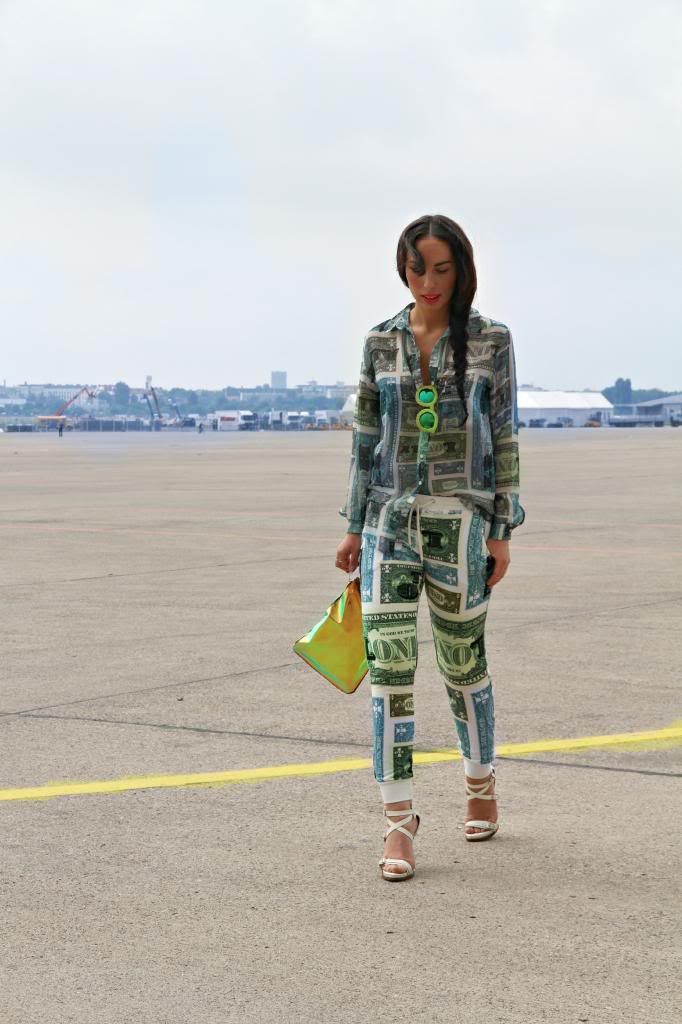 Ph. Tina H.
The
BBB
/
Bread & Butter in Berlin
is always a huge
highlight
. Not only because you have the
chance to
connect with extremely cool people
, got to see the
latest trends
and
collections
...
It's that and so much more. Simply
BBB Connect
.
I had a brilliant day wearing an outfit with a dominant
dollar all over print
combined with the
simplicity of
ivory Alexander Wang sandals
. I am really feeling this look, what about you?
Mirrored Sunnies:

CVS Berlin / Nina Mode
Holographic Clutch: H&M


SHOP SIMILAR: