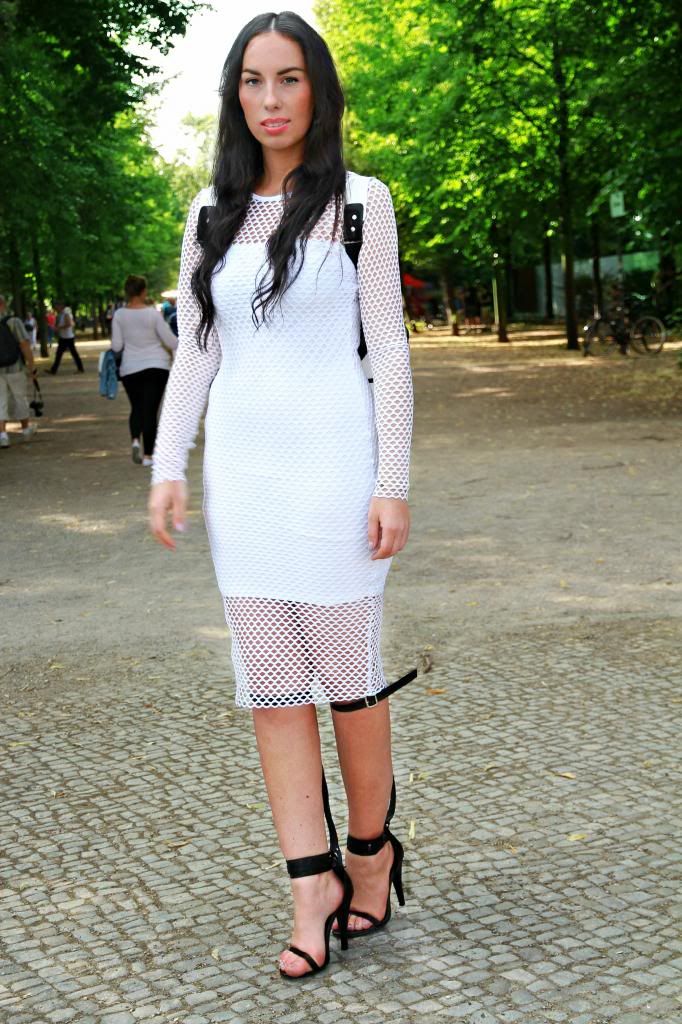 Ph. Sara P.
The
street style scene
in
Berlin
is quite
casual and sporty
. It's funny how every city got its own
kinda look when it comes to
fashion week and street style
.
I've never really considered to dress myself to each city's vibe to fit in.
A quote which I've been living by since years goes :
"Dress for the job you want, not the job you have."
Fashion is an art
for me and shouldn't been seen as something which has to be followed by or which has
to be given rules.
I was so happy to wear this
backpack by

CVS Berlin
which is a
piece of art
.
Not only that it's an
individual item
which is
handmade
,
extraordinary
and full of passion but it's
very
functional
too. Everything that I had to carry around, starting from
business cards
, to my
cosmetic purse to my phone, literally everything found a place in it. That's how fashion should be.
Fun, unique, functional, outstanding, edgy and arty. Thank you Nina for creating such greatness!

Dress: Asos
Shoes: Alexander Wang inspired - DIY

Shop it HERE: