Thursday, August 29, 2013
Ph. Benedikt Lehmann
Me
without
any
lipstick
?! Almost unthinkable when I review the past years.
I just love to put the
focus on my lips
rather than to have some
dramatic eye make-up
.
Since I am getting older, I am more into real
natural beauty
. Minimal make-up, messy hair
and a big smile. That's what I want to look like. I am going to turn 27 next Tuesday which I am going
to celebrate in
New York
. In the process of getting older, we also learn to love ourselves, become
wiser and get more comfortable about who we are. What a nice process! xx
Jacket: Tailor Made
Shop similar:
Saturday, August 24, 2013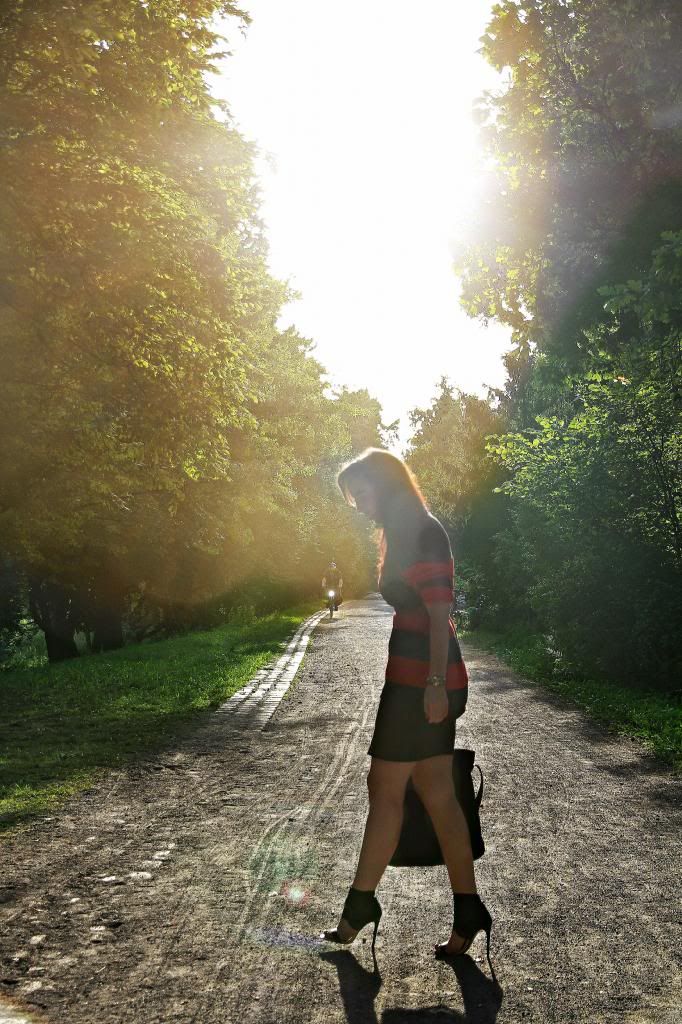 Ph. Tina H.
Guilty
on that one. I did it again. Ordered some
sky
high heels
.
& Other Stories
did an excellent
job by creating these sandals.
Mixing leather and neoprene
is genius. It's worth too suffer a little
when it comes to shoes which are just as beautiful as these. Ladies, do you feel me? xx
Skirt: Zara
Shoes: & Other Stories
Wednesday, August 21, 2013
Ph. Benedikt Lehmann
Elin Kling's
vision of a
boxy knit sweater
which she designed for her very first season of
NOWHERE
is this creation which I am wearing in this post. It's one of my favorite pieces although there is already
a big whole in it since I wore it a billion times during my year in
London
. Even better to get closer
to a crunch look. Agree? xx
Pants: Zara
Pumps: Zara
Sunday, August 18, 2013
Ph. Cartmann
Back to an
90's urban look
which is something I will always go back to.
The
nineties
were my year when it comes to
music
. Starting from
Aaliyah to Dru Hill
ending with
Missy Elliot.
Those artists truly inspired me on a higher level and I am still listening to their music which
is also inspiring my looks. What about you? xx
Skort: Zara
Limited Edition Lego Heart: Dee&Ricky x Curtis Kulig
Leather Clutch: Vlieger and Vandam


Saturday, August 17, 2013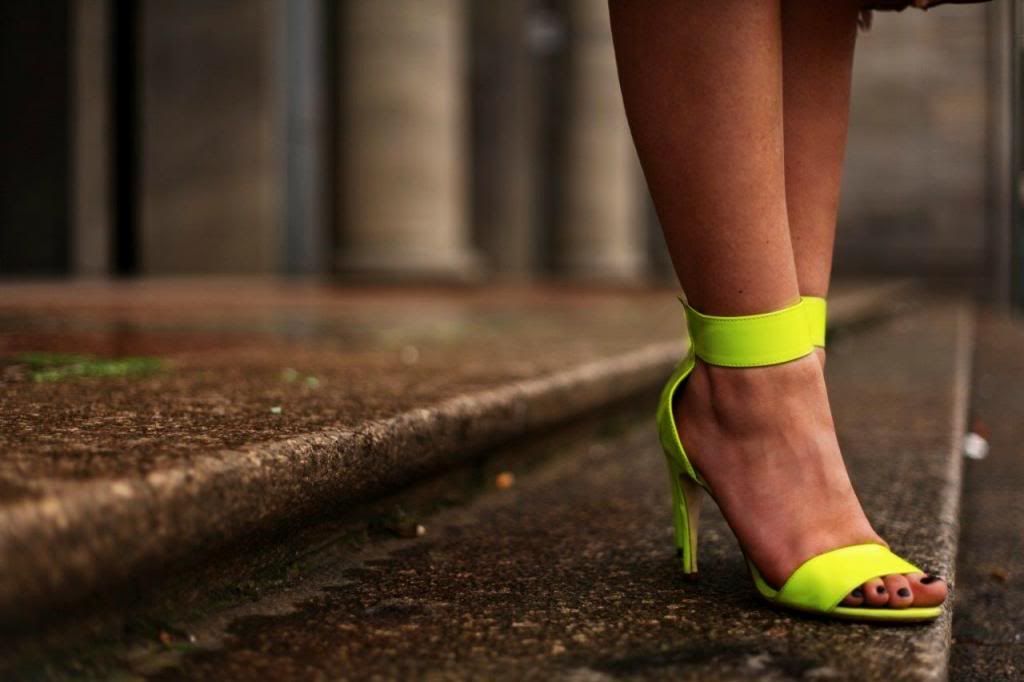 Ph. Cartmann
THREE FLOOR
and Me. A "
Love Story"
which started in 2011 and hasn't been over since that.
Read an article about that
"Love Affair"
which I wrote in 2012.
HERE HERE HERE
... Enjoy! xx
Sandals: H&M
Wednesday, August 14, 2013
Ph. Benedikt Lehmann
Laser cut
is on for a while already. It's something I am still into, especially when it comes to
leather pieces
. Mixing two different
laser cut leather pieces
was pretty much fun. What do you think? xx
Laser Cut Leather Jacket: Asos
Top: H&M
Laser Cut Leather Skirt: Zara
Monday, August 12, 2013
Ph. Benedikt Lehmann
SHAKE THE WORLD.
When I got an email a couple of weeks ago, if I wanted to participate in this new project called
Shake the World
– a project which builds social awareness to end poverty by fair trade bracelets
– it took me about less than a millisecond (if that is even possible?!) to say yes.
Shake the World is about creating energy and positive vibe around the goals.
Shake the World is not about being on track, or about winning or losing. Instead, Shake the World
is about
collaborating, spreading positive stories and ending poverty together.
It's really each and everyone of us who can help with as little or as much as possible.
It's not only that I was born in Africa where those bracelets are made at, it's also that this project
truly belongs to my heart. Choose your bracelet now. There are eight different colors available.
Each color stands for a different problem. Lets shake the world. I am ready for a new trend. I want all my
lovely followers, my friends and my family to wear at least one of these bracelets. It's for a good cause.
And
even more
important - It's definitely time to shake the world. Let's do it!!
Wednesday, August 7, 2013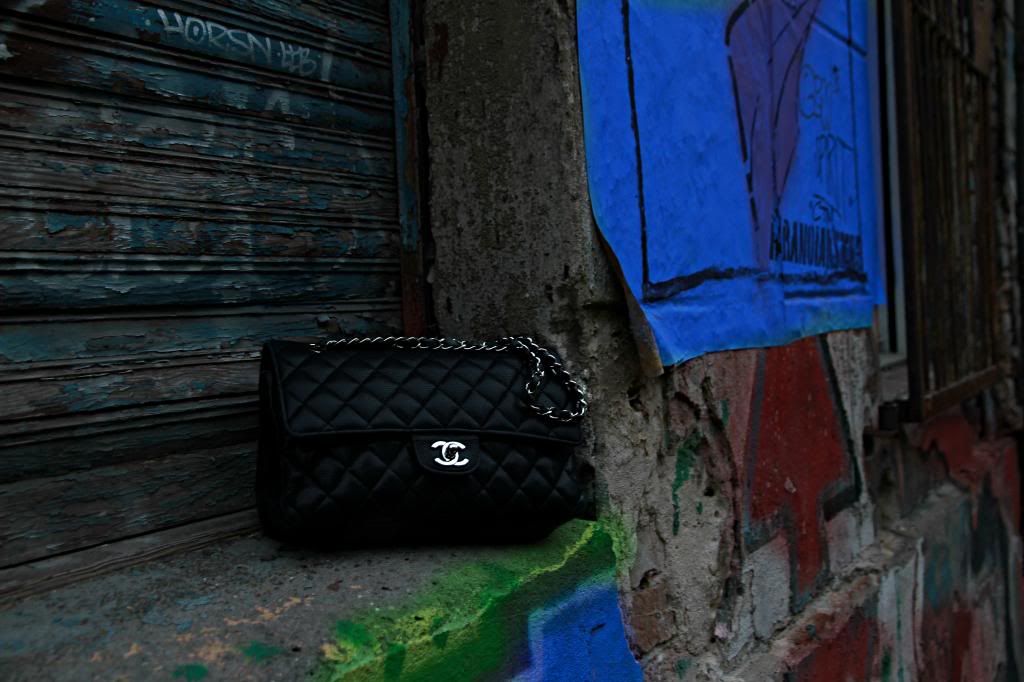 Ph. Sara P.
Summer children
need
no sleep
they say...! Spending the summer nights outside whit a great
company of close friends is definitely priceless. If I had to create a
title
for my look today,
it would simply go
"Urban meets luxury."
I am off to bed. Good night world! xx
Jersey: randomly bought in Barcelona
Monday, August 5, 2013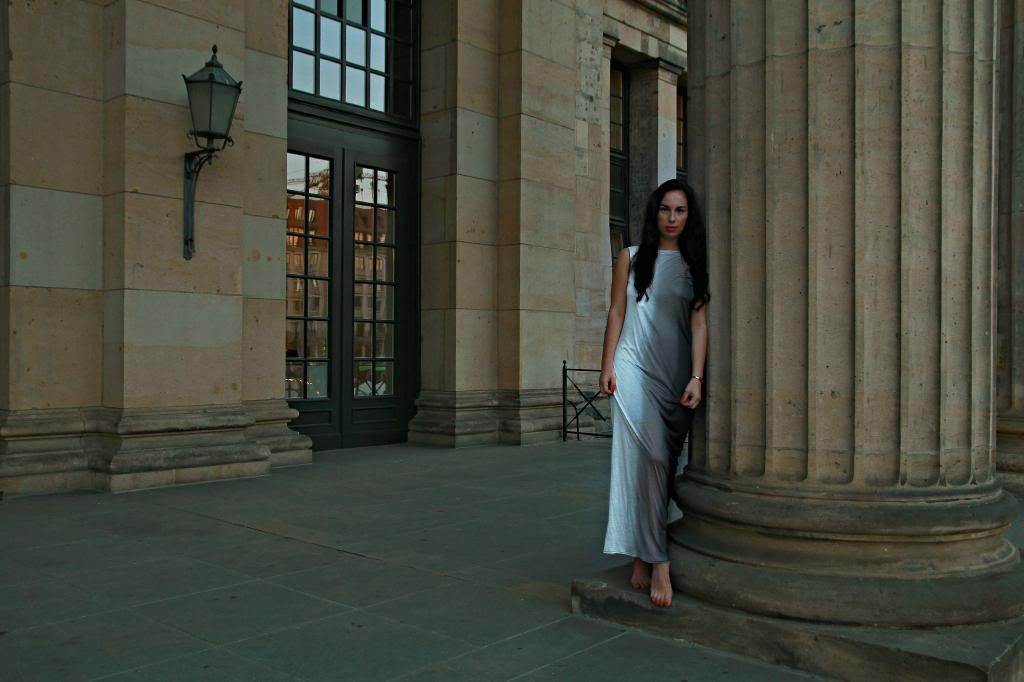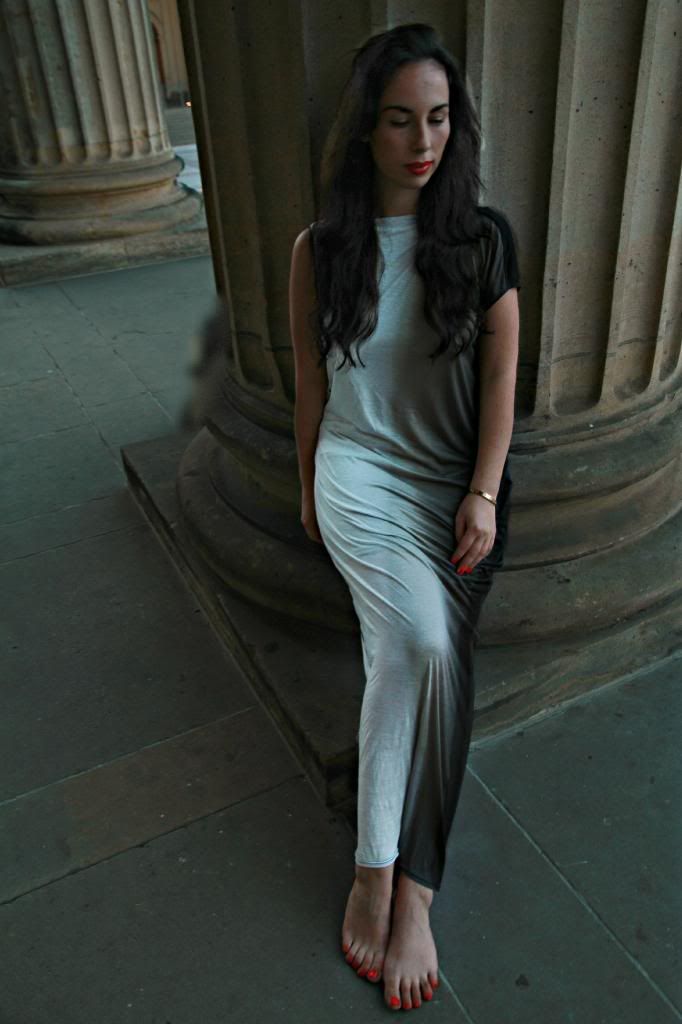 Ph. Benedikt Lehmann
Calling this post
"Shades of Grey"
would have been a bit too cliche and corny although it
would fit perfectly. I simply called it
shades
because that's what this dress is all about.
No need for fancy shoes or accessories. The full attention belongs to the
"Shades of Grey"
.
Saturday, August 3, 2013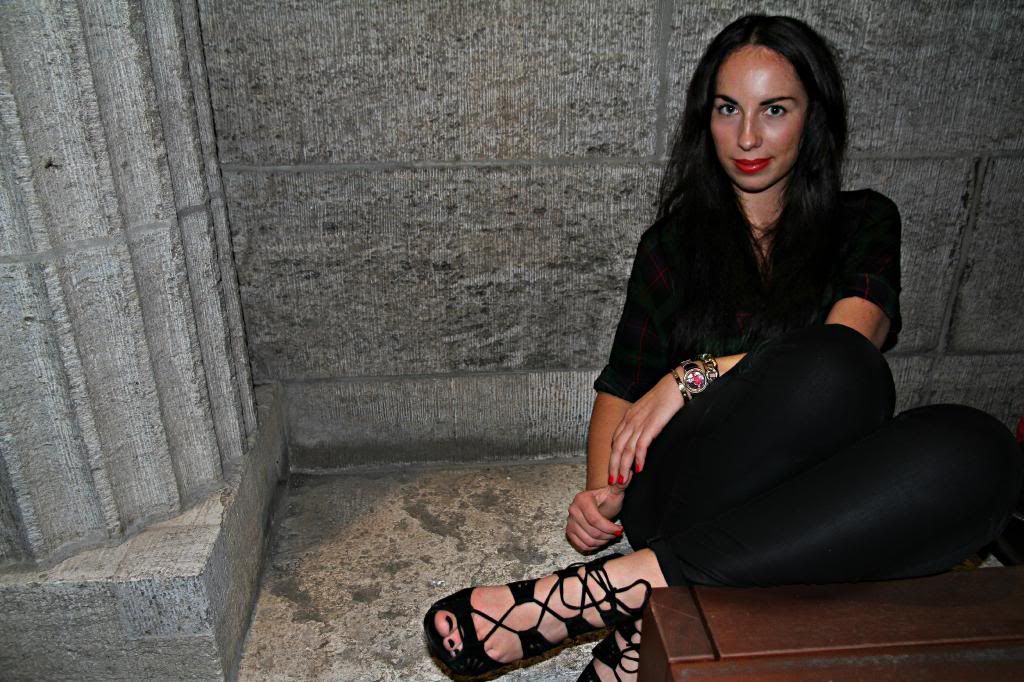 Ph. Sara P.
Day and Night
... Cuz day and night!
When I was sitting in my brother's room last week, I instantly stopped chatting to him when
I spotted that
Air Jordan watch
which he used to wear as a child.
I begged him to make it mine. And here we go, my
new
watch. Love is in the
AIR
. 23!
Total Look: Zara
23 Air Jordan Watch: Vintage Wilson