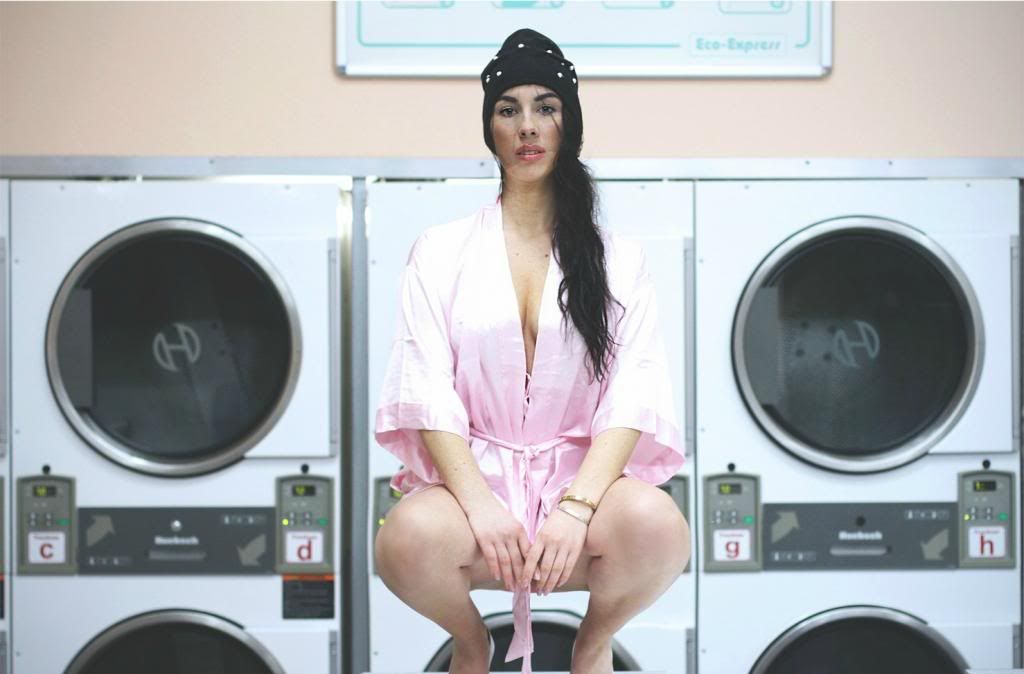 Photographer:

Freddie Mac

/

KannjiKilledSwag
Every strong picture is able to speak a thousand words. Some pictures yet tell us stories.
The story might be different to the eye of the beholder.
To me the story goes like this. There is a point in most of our lives when we stop worrying and just be.
For some of us the process takes longer, for others it seems that they are almost born that way.
Fearless. Adorning. Enlightening. Provocative.
That's what these pictures are telling me.
What are they telling you?
Wearing: A special customized silk robe for geeksndfashion in a collaboration of
Victoria's Secret and Swarovski
2013 marks the 11th year that

Swarovski

is the exclusive crystal sponsor of the Victoria's Secret
Fashion Show. To celebrate the dazzling partnership, Swarovski, together with Victoria's Secret, has incorporated
a new
3D printing process
to their creations. This has resulted in an incredible high-tech costume that was seen in the breathtaking Snow Angel section of the show. Designed by
architect
Bradley Rothenberg
from world-leading
3D
print company, Shapeways, the costume was made to precisely fit Lindsay Ellingson
from a 3D scan of her form. Next, 3D computer printing technology was used to create the geometric
filigree characteristics of the design's snowflake motif chick was encrusted with millions of illuminating
Swarovski
Crystals.