Sunday, March 30, 2014
Ph. Benedikt Lehmann
Sports luxe
is something which has been going on since several seasons now. And I can't get enough
of it either. Usually I don't wear my pieces more than 1-3 times which might be a bad habit.
In terms of this
Nike sports bra
, it's a whole different story. I can't even count how many times I've
combined it. Also my white
python print Celine blazer
which I bought last November in
New York
is one of my favorite pieces right now. What's your favorite piece in your wardrobe? xx
Blazer: Celine
Faux Leather Overall: Asos
Coat: Zara
Sandals: Zara
Hat: Impfstoff
SIMILAR HERE:
Friday, March 28, 2014
Ph. Benedikt Lehmann
Some of my closest friends told me once before in a very funny way that I might be
bipolar
since
I can be very hyperactive and enthusiastic in one moment and in a finger snap I can be silent and dreamy.
But I guess that's a common symptom for creative people.
But in terms of my style, I am definitely bipolar. I love luxury and designer pieces but I will also always
come back to the street. That's just too much fun to stop doing it and I like the twist. What about you? xx
Jacket: Mitchell and Mess
Asymmetric Sheer Top: Zara
Pants: Crämer and Co
Bracelet: Bernard James, Aquabeet
Heels: Zara
SIMILAR HERE:
Tuesday, March 25, 2014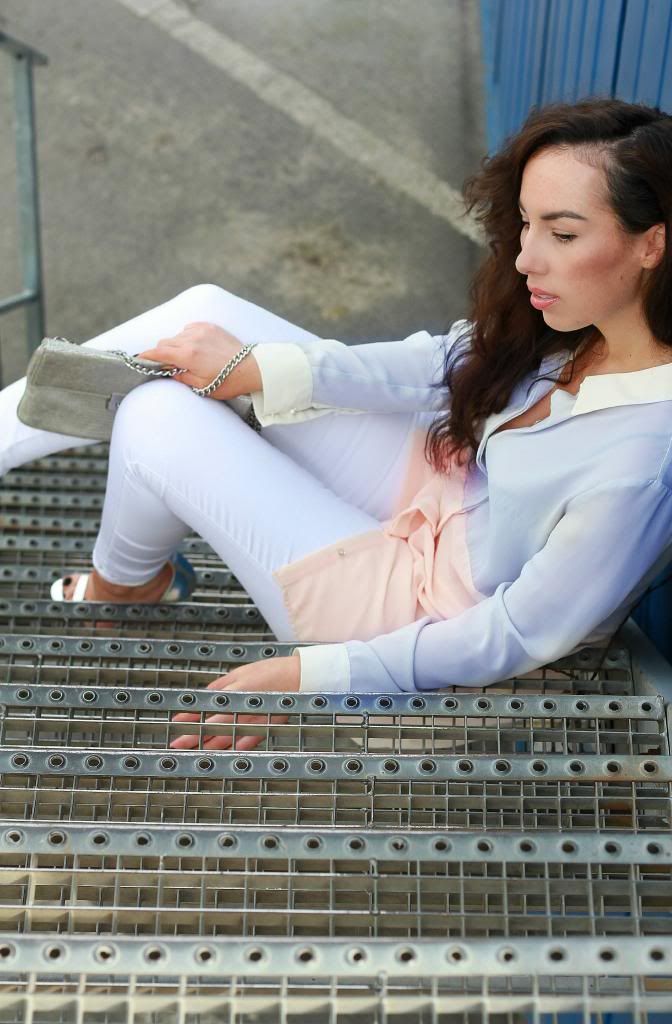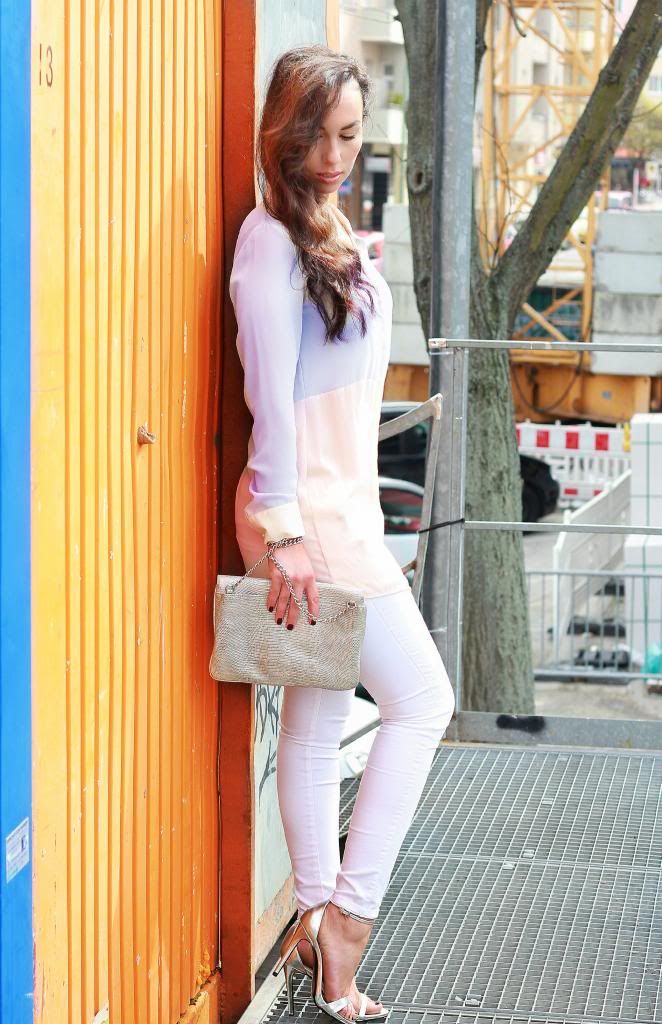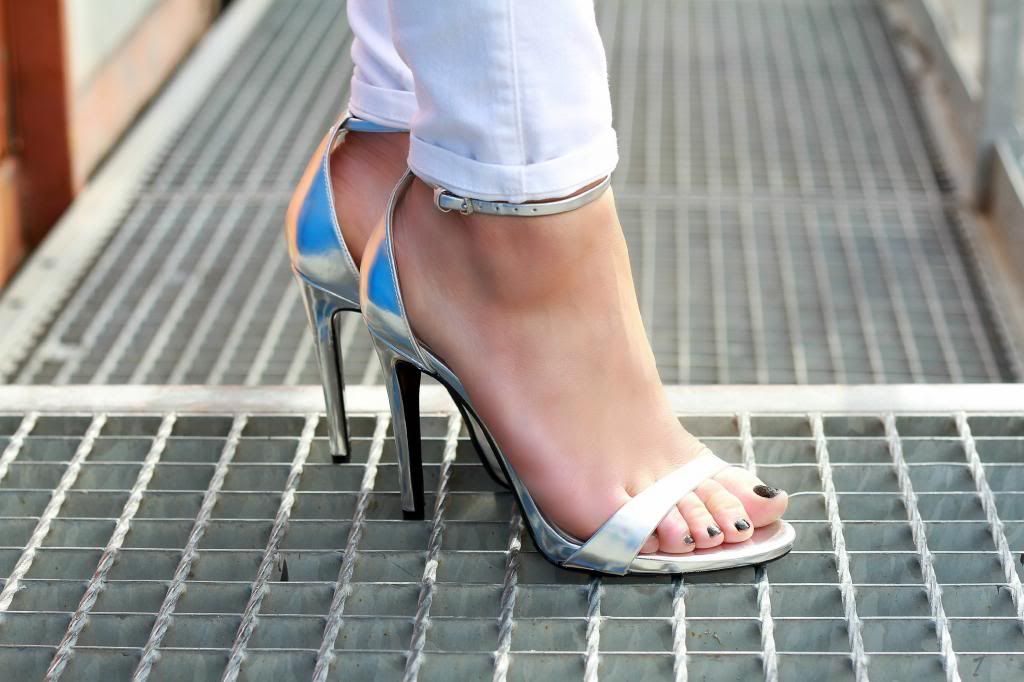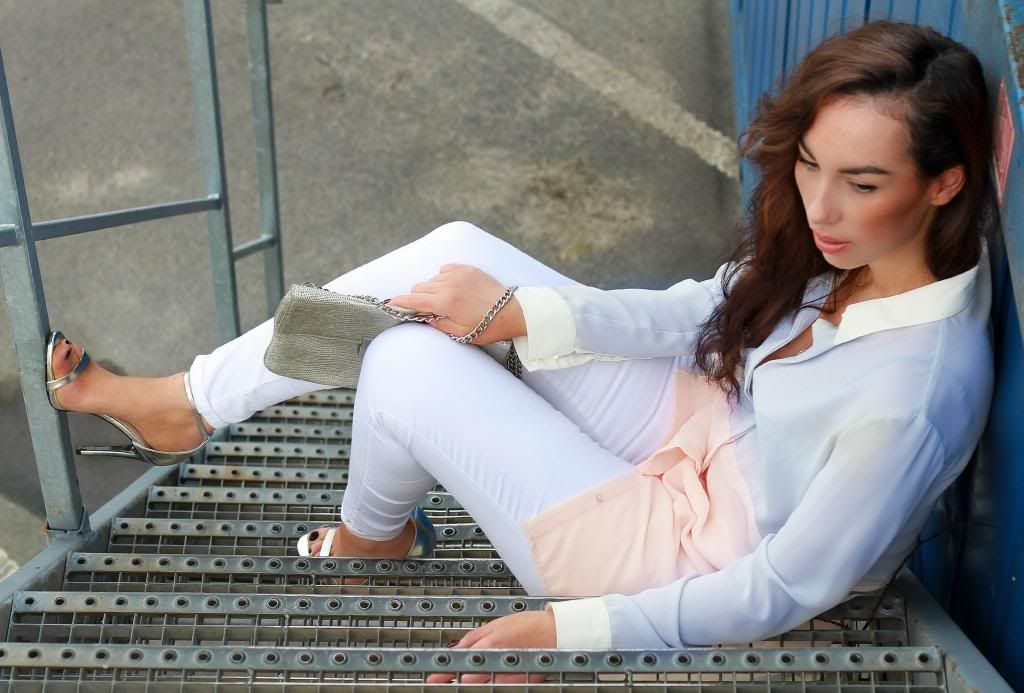 Ph. Tina H.
The journey called life is paramountly interesting. Each and every day is a miracle itself.
I am saying this because I came across some pretty rough days the past week but then there was
always a light in the end of the tunnel. And the day after was
always
brighter than the day before.
That's by matter of fact because I am not a "quitter" and never will be, it's because challenges make us
stronger which isn't a corny saying, it's reality. And spring just arrived... One of my favorite
times in the year. Everything seems so active and in rotation. How could someone be in doubt during
such a beautiful time that mother earth is gifting us. Beast mood on y'all. xx

Button Down: Zara
Pants Mango
Sandals: Zara
Clutch: Michael Kors via

Luxodo
SIMILAR HERE:
Sunday, March 23, 2014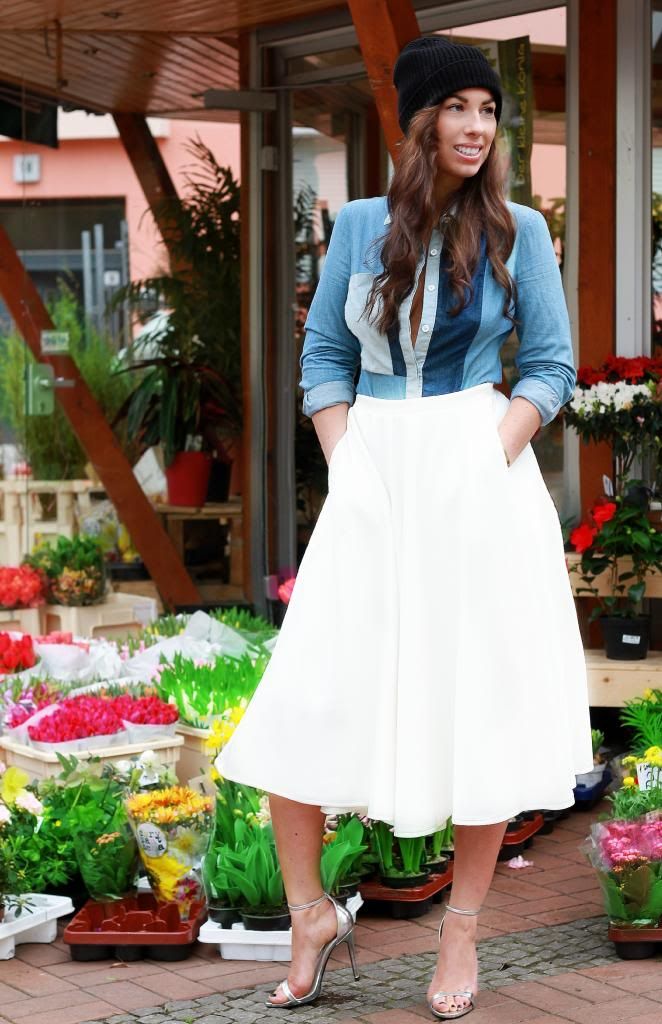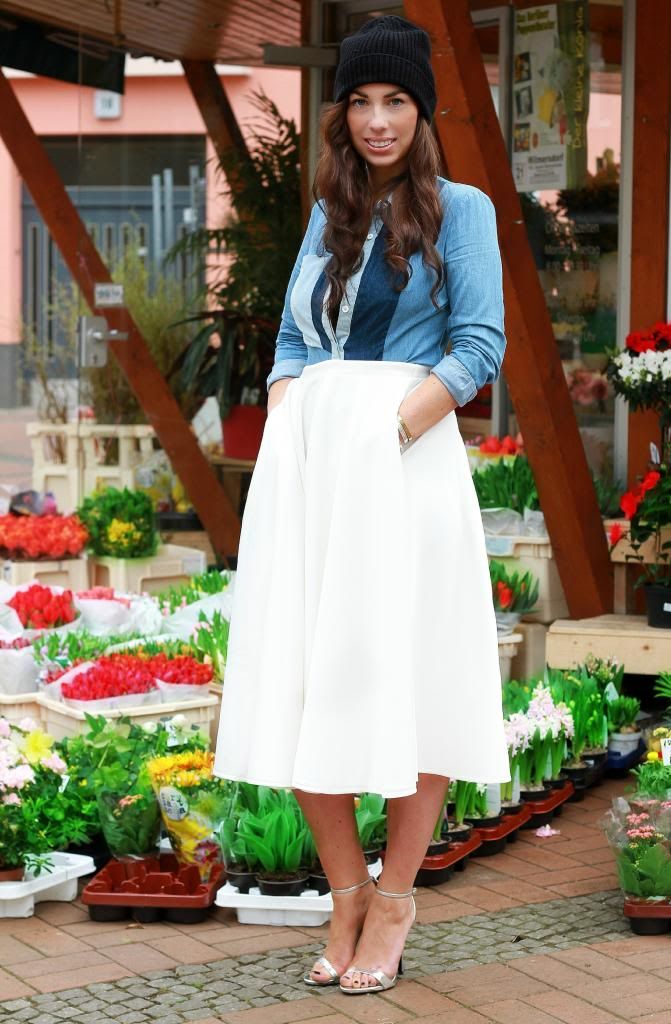 Ph. Tina H.
Spring
has officially sprung and it couldn't have been a better start. Bare legs and sandals combined with
my biggest smile. YES, it truly feels good. Other than the weeks I've spent in
New York
,
the winter has been pretty mild which was fantastic. Happy Sunday everyone! xx
Neoprene Skirt: Asos
Sandals: Zara
SIMILAR HERE:
Thursday, March 20, 2014
Ph. Luka Sabbat | Steven Onoja | The Fader | Highsnobiety | PAUSE Magazine
Experimental? of course. Provocative? expect nothing less. Original? only the best. HOOD BY AIR are taking over the run way and creating a whole new level of style.
Pink Powder Coat: H&M Trend
Clutch: Michael Kors via

Luxodo
Wednesday, March 19, 2014
It's almost time to put the bulky winter clothes away and break out your fun summer outfits.
Fashion shows with the latest warm-weather styles are in full swing, and designers are filling stores
with their latest creations.
Colors and Prints
If Vogue's coverage of Berlin Fashion Week proves anything, it's that this summer will definitely see
an increase of bright, secondary colours (purples, greens, and oranges). Floral and animal prints, as well as neutral-coloured geometric patterns, will adorn modern bohemian styles to create a feminine and flowing look.
If you prefer to be slightly more reserved in your style, white and beige tones will also be popular options, especially when paired with different fabrics. You can still make your outfit pop, and branch out from your comfort zone a little, with a fun pair of shoes, or patterned handbag.
The Materials
As Marks & Spencer
has accentuated in their new Spring/Summer '14 collection, heavy laces and neutral colored, lighter leathers can give your outfit a lasting impression. Your leather piece will look exceptionally striking if you combine it with a visually contrasting materials such as silk. The contrast of the bold leather with a softer fabric will give you a strong look, while still remaining feminine.
The Fit
Straight silhouettes with relaxed layers have finally gotten a posh makeover since their reign in the '90s. Thicker materials worn loosely will give you a relaxed, but put together appearance, and the airy feel will keep you cool during the summer months.
One newer style that should fit as a more tailored piece is the trend of the exposed midriff.
Elle
laid out different executions of the new look from this year's Paris Fashion Week. The main key to pulling off this look (so that it doesn't look like underwear) is to match the pattern of the top and bottom pieces, while making sure that the bottom piece is a longer skirt, or high-waisted pair of shorts/pants. The thin section of skin exposed is usually right above the most narrow point of your midriff.
The Accessories
With the use of heavier materials and more layers this summer, too many accessories can quickly muddle up an otherwise perfect look. Besides a simple purse to complement your ensemble, leave your larger accessories and jewelry pieces at home this season.
However, no fashionista would consider leaving home without a fabulous pair of summer shoes. Try a pair of
mules
. The trend for geometric and floral patterns continues to your fancy footwear, as well as '70s inspired colors such as mustard yellow, wood brown, and burnt orange.
Summer is the perfect time to try something new! Maybe you can't add all of these new fashions to your wardrobe this season, but with these daring designs, just a few pieces are all you need to create a bold new look of your own.
Friday, March 14, 2014
Ph. Benedikt Lehmann
Reinventing a
Celine
silk scarf, tho? That's what I just did today. My silk scarf which I bought
last year is bigger than you think. Makes it easy to wear it in many different
ways
.
Great investment. xx
Leather Jacket: Three Floor
Top: Celine silk scarf reinvented
High Waist Pants: H&M
Shoes: Zara
Sunnies: John Brown Paris
Bracelet: Bernard James, Aquabeet
SIMILAR HERE:
Saturday, March 8, 2014
Ph. Anthony Leslie
Before I headed back to Berlin, I had an incredible shooting under the Brooklyn bridge by night.
My team first hated the idea since it's pretty much cliche but I was able to convince them.
The dumbo location never gets old if you ask me.
"The eyes are the window to one's soul"
, they say. In this case,
Anthony
probably captured me in
the most beautiful way possible. xx
Wednesday, March 5, 2014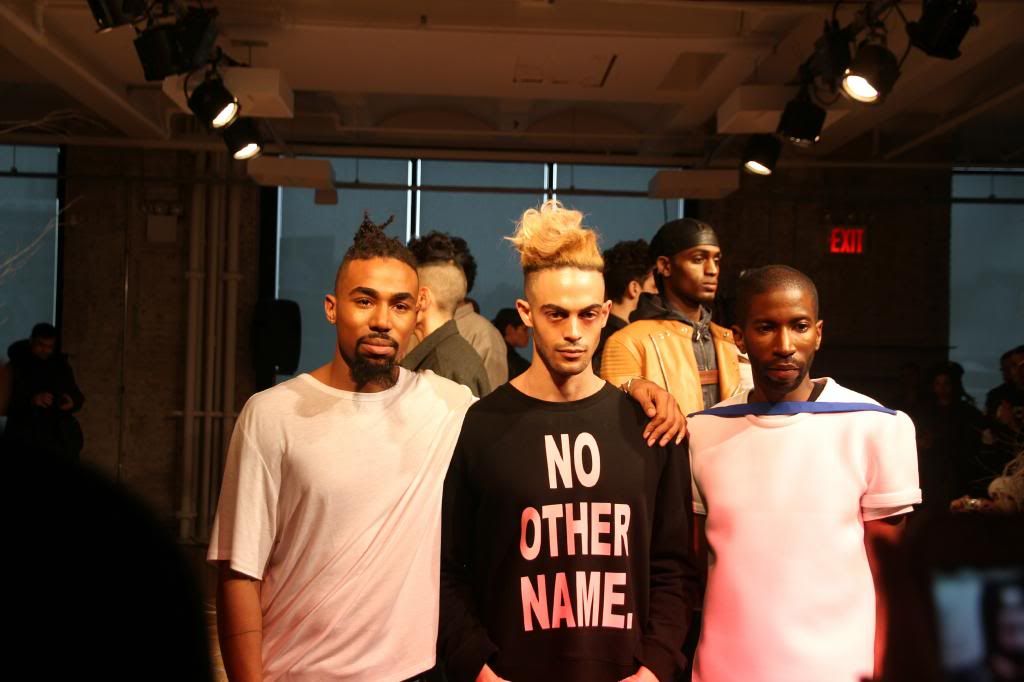 Ph. Bernard James | Me
Third. is a menswear line that is based on evolved minimalism through elevated layering.
Anthony and Cedric started the contemporary menswear line called
Third.
in 2010. Third is rooted
in hard-hitting lines and minimalist details mixed with a hardy, young attitude. Third focuses on the amelioration of timeless staples. The line features loose-fitted shorts, luxe sweatershirts and draped tanks to name a few presented in premium layers and futuristic prints.
I really enjoyed this beautiful presentation. A true paradise when it comes to menswear and for
us girls with all those sexy male models. The always stunning Vashtie Kola took care of the sound.
White Coat: Zara
Silk Top: Celine
White Jeans: Mango
Boots: Givenchy inspired | by Zara
Hat: Impfstoff
Clutch: Michael Kors by LUXODO
SIMILAR HERE: