Wednesday, April 30, 2014
Saturday, April 26, 2014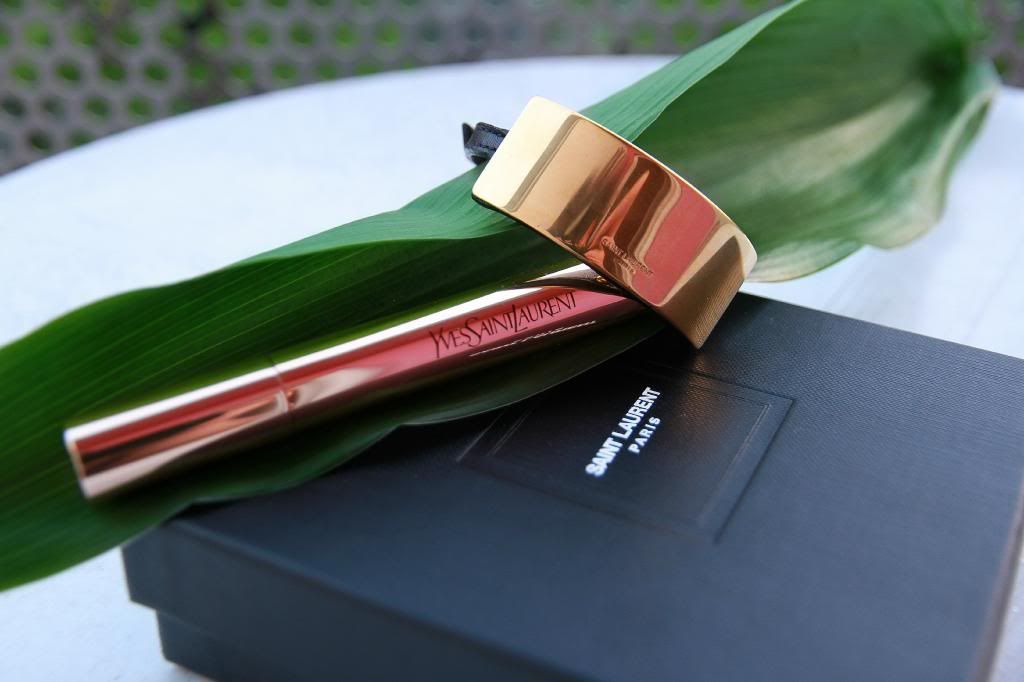 Ph. Me
When it comes to cosmetics there is one thing I can't live without - a great concealer.
I am easily getting dark circles under my eyes which I have to take extra care of in the morning.
Yves Saint Laurent's advertisement promises us, "

Capture 8 hours of sleep with the click of a pen."
I will keep you updated but since several friends of mine are already using it with some excellent
feedback
I am quite optimistic.
Talking arm candy, since ever two of my best friends gifted me some handmade bracelets, I haven't taken them off during the past months.
Time to welcome a new one to the family.
Saint Laurent classic gourmette bracelet in black leather and gold-toned brass

.


Thursday, April 24, 2014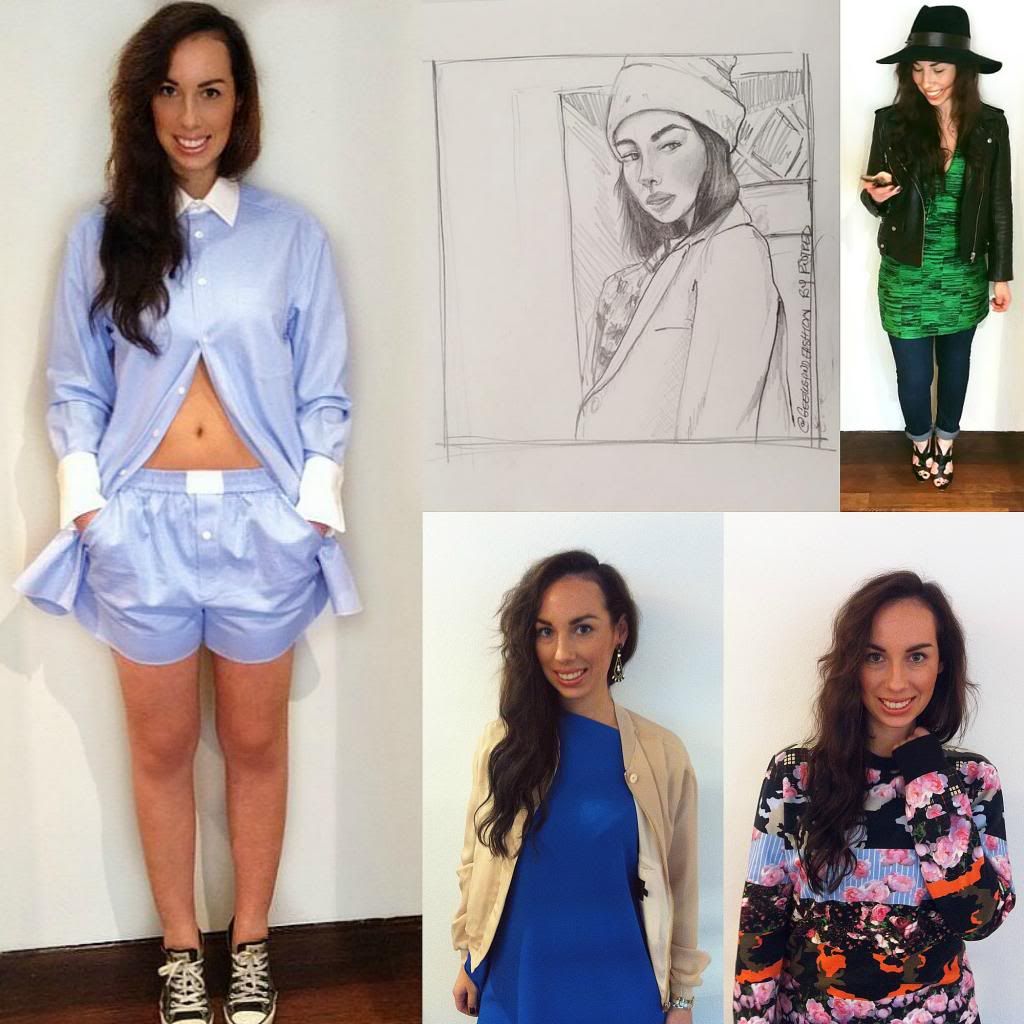 |Instagram Instagram Instagram Instagram| Illustration by

Erika Dickstein
SHOP THE LOOKS:
Saturday, April 19, 2014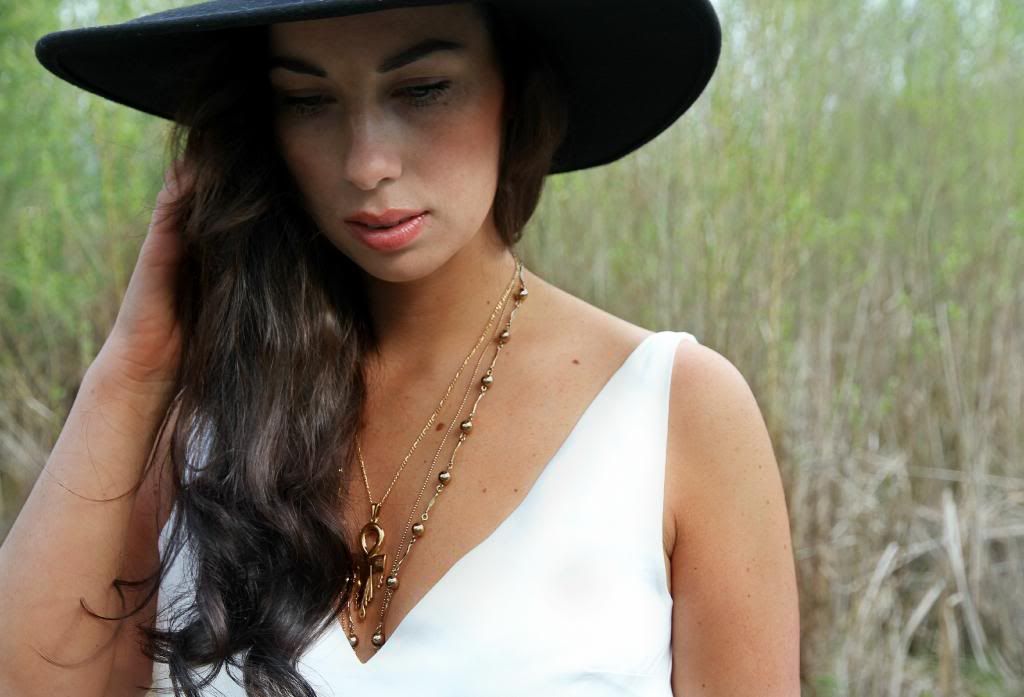 Ph. Herbert Lang
Sometimes silence is all you need. Easter at the country side is perfect right now.
I was utterly and insanely in love with
H&M's exclusive conscious collection
. Unfortunately it was
sold out over night in
Berlin
. This pretty dope overall was the only piece I was able to get my hands on.
Did you had any luck and if so, what pieces did you go for? xx
Overall: H&M Conscious Exclusive Collection
Skirt: H&M Trend
Mules: Zara
Necklace: HeightnLight
Hat: Impfstoff

SIMILAR HERE:
Friday, April 18, 2014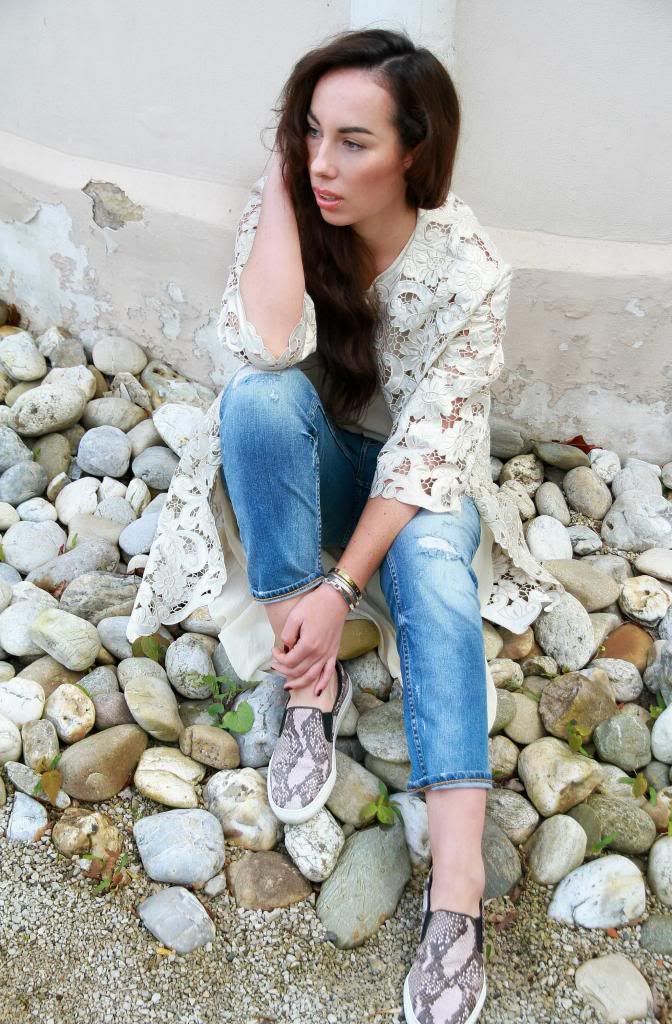 Ph. Herbert Lang
Whenever I am traveling
home
to spend some time with my family, guess who's the family member
behind the camera? It's my dad. And he's doing a pretty good job, doesn't he?
I was wearing a very comfortable look with some statement pieces such as this cut out faux leather
coat. I could wear this look for days, it's a 100% me. How are you going to spend Easter?
Cut Out Coat: H&M Trend
Sheer Top: H&M Trend
Distressed Jeans: Zara
Slip Ons: Zara
Thursday, April 10, 2014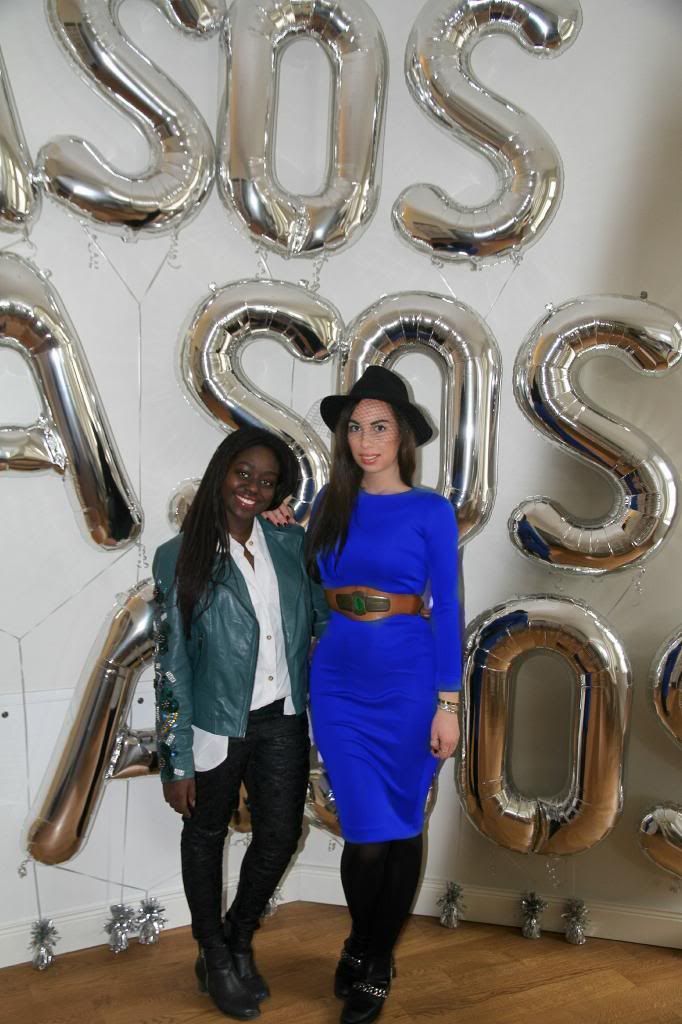 Ph.

Lois Opoku

| Me
I just had the pleasure to visit the
ASOS showroom
today. I fall in love with their hat pieces.
The next season will be a mix of chunky shoes, sporty college looks and a lot of neoprene.
Nothing really new to expect, although the details are very refreshing and unique. I definitely saw
a lot of pieces which I'd like to welcome to my wardrobe... xx
Neoprene Dress: Zara
Boots: Zara
Hat: Asos AW'14
Belt: Zara
Saturday, April 5, 2014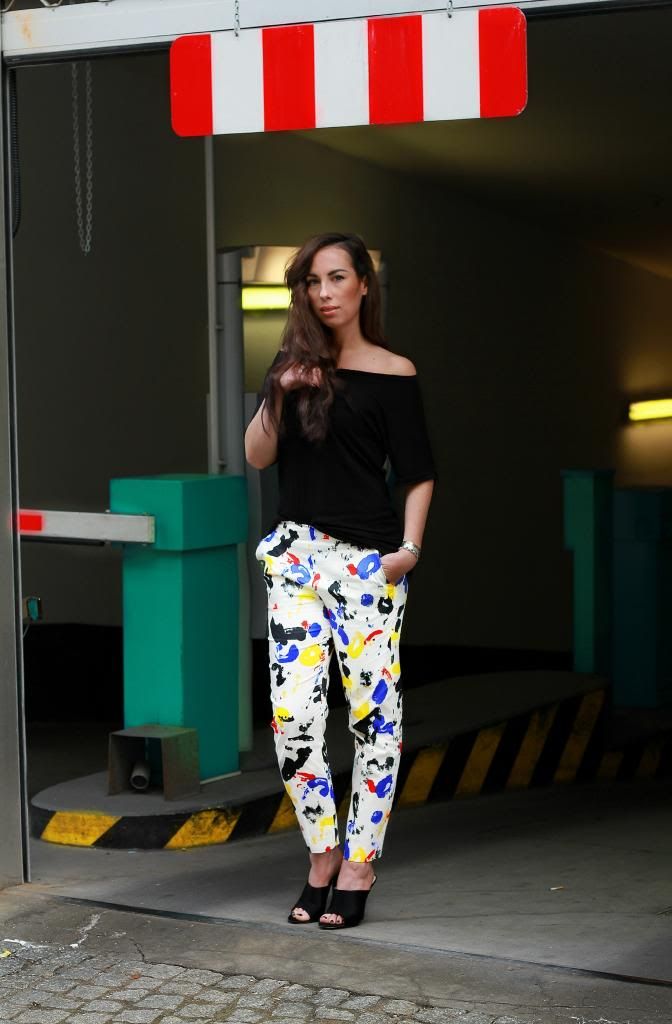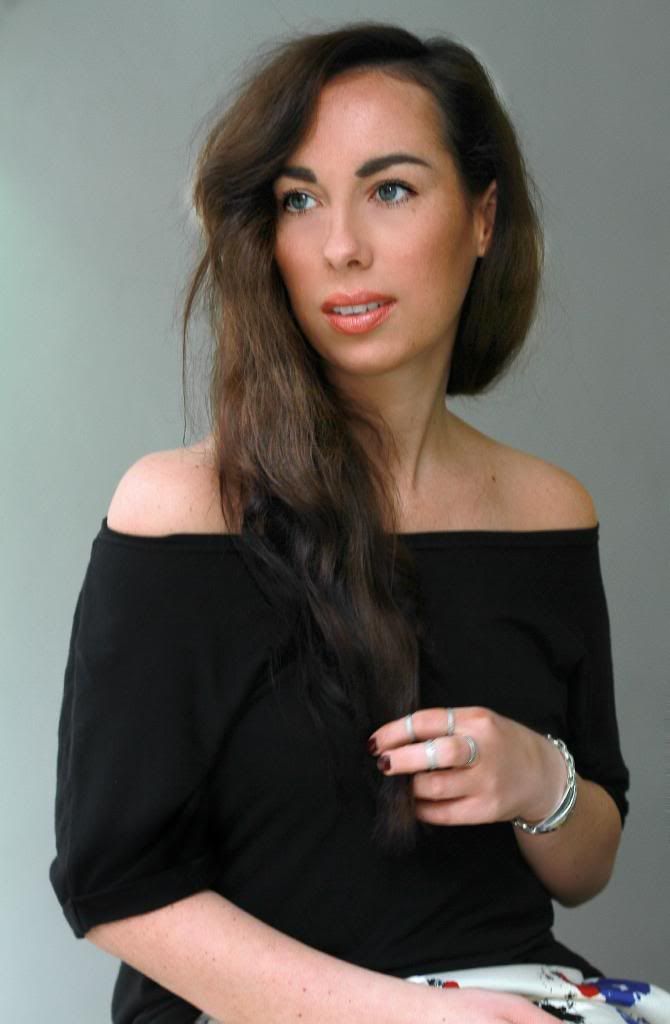 Ph. Benedikt Lehmann
While mules were once regarded as clunky shoes worn in the garden, for SS14 designers
gave the backless shoe a youthful makeover.
The art direction from Phoebe Philo as the creative director of Céline was evident again for SS14.
Self-assured and confident, the Céline woman is poised, independent but also remains feminine.
Additionally, the primary BLUES, REDS, greens, YELLOWS of the extended colour palette spoke
of a late 80s graphic influence and a vibrancy and energy of the time.
And again it's Zara who is offering us similar looks for less. What are your thoughts?
T-Shirt: Asos
Pants: Céline inspired | by Zara
Mules: Zara
Friday, April 4, 2014
Leading into the weekend and with April just kicking in, these are some of the pure things that I'm craving right now. Fresh fruits
, weekend inspirations and some of my favourite essentials such as those Saint Laurent booties and this white body cross snake skin fringed leather bag. Just the right kind of cocktail this girl needs.
SIMILAR HERE:
Thursday, April 3, 2014
Ph. Benedikt Lehmann
High street did it again, well Zara to be exact. This time we are offered Balmain SS'13 inspired pieces
.
I've always been a huge fan of BALMAIN where
Rousteing was stepping up to a more assured position as a fairly young creative director at the house. Oliver Rousteing, who I also had the pleasure to meet during
Paris Fashion Week last season. (
HERE
) Since I can't really put my hands on his clothes yet,
budget wise, it's great
that I can still pay him homage by wearing Balmain inspired pieces at least.
Well done Zara!
Coat: H&M Trend
Top: Zara | inspired by Balmain SS'13
Skirt: Zara | inspired by Balmain SS'13
Heels: Zara
Bracelets: Bernard James, Aquabeet
Rings: H&M
Beanie: Asos


SHOP BALMAIN PIECES: