Friday, August 29, 2014
Ph. Ersin K.
I am off to bed as we talk. I was running errands for a week now.
Can barely feel my feet anymore but it's all for a good reason. I am going back to my favorite city in the world tomorrow. And that's been said, it isn't a vacation trip, tho. New York I am coming! x
Cropped Sweater: H&M Trend
Jeans: Zara
Shoes: Zara
Thursday, August 21, 2014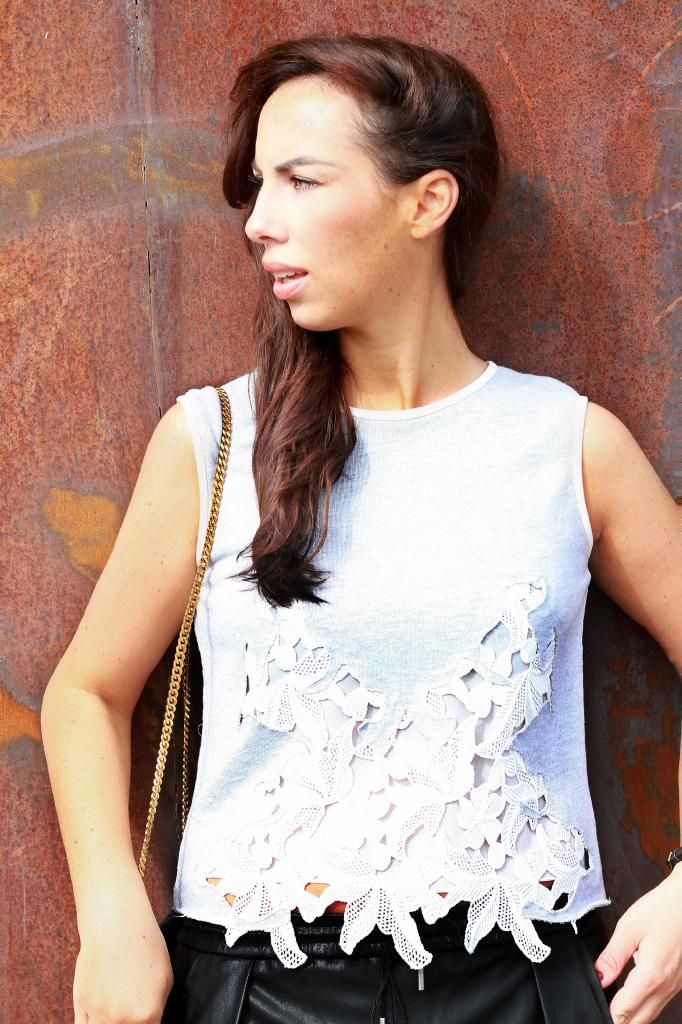 Ph. Ersin K.
This is one of these
awkward trends
which makes us look 2 sizes bigger and 10cm smaller, yet us
fashionistas
are head over heels in love with it. Doesn't really makes sense to any
"normal"
person
yet for us it does oh so much. I've tried a similar pair earlier this year by
Alexander Wang's SS'14
collection -
HERE
- and I found myself in between two worlds. I was utterly and insanely in love with
them but the next second they also felt very weird. In the end the price tag was the indicator for my
"keep
or toss"
moment. I left without the Wang's yet I went home with Zara's AW'14 faux leather version which might not be the most flattering piece but oh well a sharp, edgy and cool one for sure.
Cropped Top: Zara
Faux Leather Shorts: Zara AW'14
Shoes: & Other Stories
Suede Bag: Saint Laurent AW'14
Bracelet: Saint Laurent
Wide Legged Leather Game:
Wednesday, August 20, 2014
Ph. Ersin K.
There is something about
simplicity and effortlessness
which I am obsessed with at the very
moment. I guess, I've always been. My number one rule was always that a dress shouldn't wear you. You should wear the dress. This might be difficult at times when it comes to super
extraordinary
outstanding designer creations but then it also depends on the way of styling it and about the way you carry yourself. I am sure that there have been plenty of pieces which owned me which is unfortunate. Yet the older you get and the more you get to know yourself the easier it seems to break it down and show yourself rather than putting a mask on. Since
New York Fashion Week
is just around the corner which also means the looks are going to be a tiny bit more experimental... Haha! We'll see who is going to wear who...
The look against personality! Let's see who is going to make it?! xx
Fine Rib Jumpsuit: TRF Zara
Lace Bra: COS
Bracelet: Saint Laurent
Metallic Shoes: Zara
SIMILAR HERE:
Thursday, August 14, 2014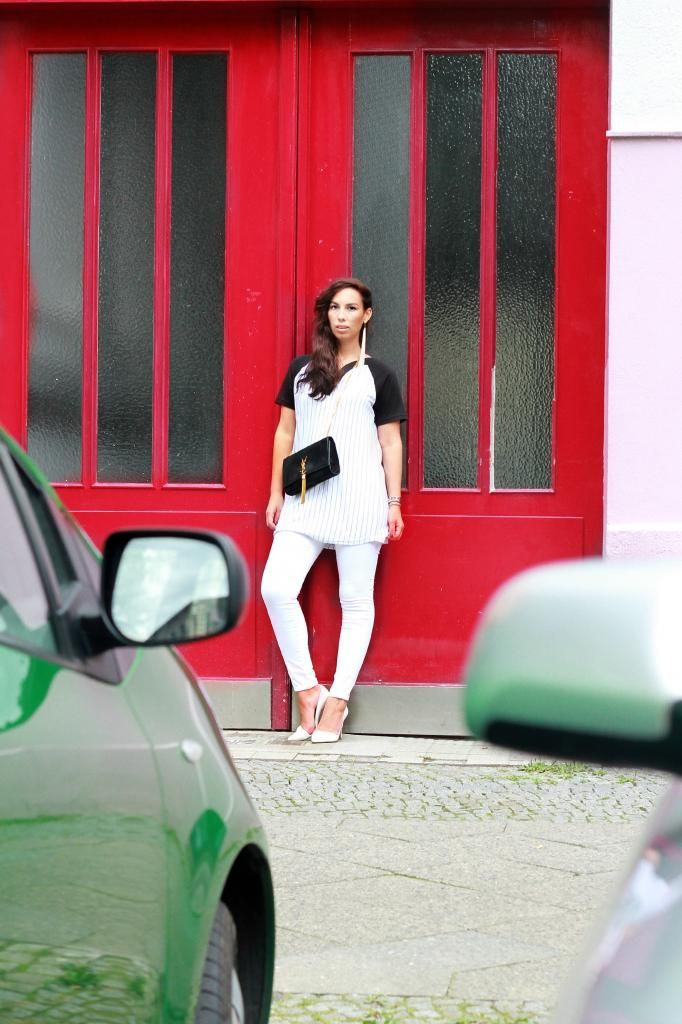 Ph. Benedikt Lehmann
Baseball Shirt: Daisy London
Pants: Mango
Suede Bag: Saint Laurent AW'14
Earring: Topshop


GET THE LOOK HERE:
Monday, August 11, 2014
Ph. Benedikt Lehmann
There is one thing that never ever misses out to make me happy - now there is the corniest answer
to follow. Sun shine. But it truly works magic for me. Some said once, the best things in life are free.
What a wise man. Good night loves. xx
T-Shirt: Stussy Womens
Neoprene Skirt: Asos
Shoes: Birkenstock
Friday, August 8, 2014
Ph. Benedikt Lehmann
What about bringing a beach look to the city? That's exactly what I did today.
It was appropriated due to the tropical temperatures and I had major fun while swinging what my
mama gave me. Happy fringe day y'all. xx
Fringed Dress: H&M Trend
Denim Shorts: Levi's Vintage
Hat: Impfstoff
Fringe Game:
Monday, August 4, 2014
Ph. Jack Keddell
I found myself on a very spontaneous trip to
Lisbon Portugal
during the last couple of days. I wanted to escape the
big city feeling
for some relaxing days at the beach which didn't really happen since the weather sucked. Nevertheless, fashion week month is just around the corner and this calm simple trip was much needed. I am about to go through a lot of changes in the following weeks which you will definitely notice. Catching up with some sleep now... xx
Knitted Dress: & other stories
Ear cuff: & other stories
Black Sandals: Asos
White Sandals: Zara
Suede Bag: Saint Laurent AW'14
Faux Leather Dress: Zara
Bikini: Asos