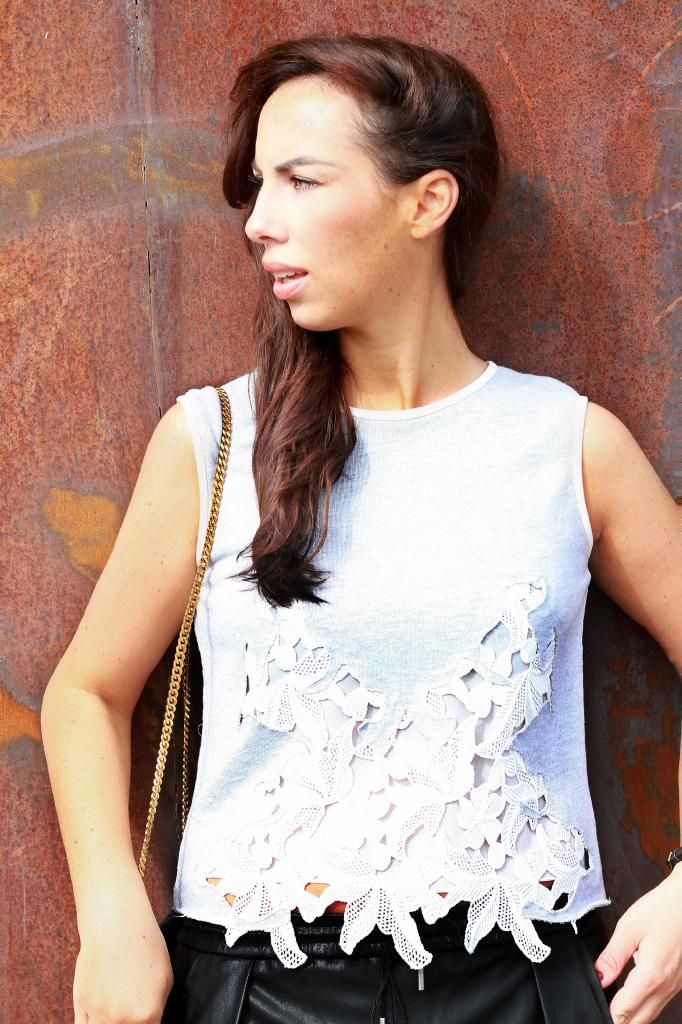 Ph. Ersin K.
This is one of these
awkward trends
which makes us look 2 sizes bigger and 10cm smaller, yet us
fashionistas
are head over heels in love with it. Doesn't really makes sense to any
"normal"
person
yet for us it does oh so much. I've tried a similar pair earlier this year by
Alexander Wang's SS'14
collection -
HERE
- and I found myself in between two worlds. I was utterly and insanely in love with
them but the next second they also felt very weird. In the end the price tag was the indicator for my
"keep
or toss"
moment. I left without the Wang's yet I went home with Zara's AW'14 faux leather version which might not be the most flattering piece but oh well a sharp, edgy and cool one for sure.
Cropped Top: Zara
Faux Leather Shorts: Zara AW'14
Shoes: & Other Stories
Suede Bag: Saint Laurent AW'14
Bracelet: Saint Laurent
Wide Legged Leather Game: